A CPJ special report on the struggle for press freedom in the EU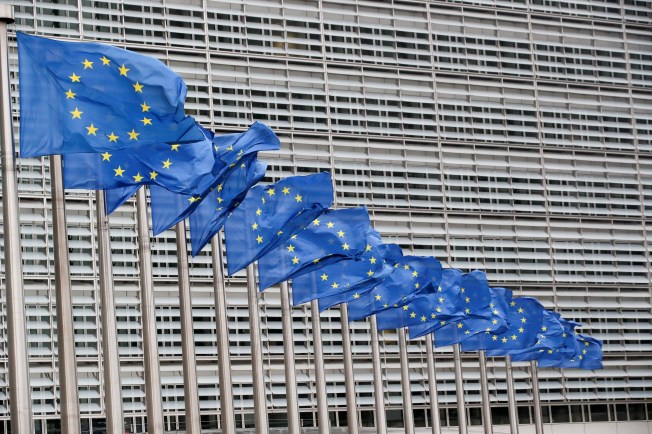 The Committee to Protect Journalists' 2023 report, Fragile Progress, highlights the EU's responses to the complex and severe challenges currently facing journalists. As a critical juncture for continuing the defense of democracy approaches with the 2024 elections, CPJ believes that the European Union must build on recent EU press freedom reforms, uphold EU values by safeguarding independent journalism for its citizens, and maintain its role as a global standard bearer on press freedom.
To achieve these goals, CPJ calls on the EU to implement the following recommendations:
To the European Commission:
Strengthen the Rule of Law Report of the European Commission, by:
developing its coordination and communication with civil society groups;
increasing visibility and awareness among affected journalist communities in member states with a view to building local trust in the effectiveness of the process;
strengthening it with more measurable and precise recommendations that can serve as benchmarks for progress in EU member states;
ensure that country visits are as visible, transparent, and inclusive as possible, including by creating easily accessible online country guides that allow local journalists to better follow and integrate into the process.
Use the Rule of Law Mechanism, and all other means of political pressure, to push member states to implement in full the 2021 Recommendation on ensuring the protection, safety, and empowerment of journalists, and to evaluate and report back publicly and with the opportunity for scrutiny from civil society.
Pressure the Council of the European Union to regularly report on, publicly debate, and draw attention to effective measures taken by member states regarding press freedom and journalist safety; and apply pressure on those states that continuously fail to muster the political will to take effective action at national level.
Seek to broaden the scope of the 2020 Regulation on a general regime of conditionality for the protection of the EU budget to make EU funds conditional when violations of media freedom in member states breach the rule of law and EU treaty values.
Ensure the swift and transparent provision of all internal, institutional information in line with Regulation No 1049/2001 regarding access to documents.
Consider, and where applicable, start formal infringement procedures against member states who misuse the 2016 General Data Protection Regulation to violate press freedom.
Investigate in full the misuse of the 2016 Trade Secrets Directive to limit legitimate journalism, make the findings of such investigations public, raise allegations of abuse by companies, individuals, and member states in advance of the 2026 reporting deadline, and propose steps for addressing abuse.
Support initial calls by the European Parliament to immediately start a conditional moratorium on the sale, acquisition, transfer and use of spyware, to be lifted only on a country-by-country basis if due diligence conditions are met.
To the European Parliament and the Council of the European Union (as part of inter-institutional legislative negotiations):
To EU member states:
Immediately implement all provisions of the European Commission's Recommendation on strategic lawsuits against public participation (SLAPPs), and publicly report on what actions have been taken.
Immediately implement all provisions of the Recommendation on ensuring the protection, safety, and empowerment of journalists and other media professionals in the European Union and integrate civil society into national processes, allowing space for both scrutiny and further recommendations for improvement.
Prioritize the timely processing of visa applications and provision of shelter to journalists at risk, as well as their family members and dependents, and establish effective national frameworks and measures, in coordination with the European External Action Service, to relocate journalists fleeing crises in their home country.
Review and revise existing EU visa policies and practices for journalists at risk to access emergency visas to travel to EU member states, including a specific facilitated procedure for journalists within the EU Visa Code; clear language in the EU Visa Handbook on helping journalists at risk; and a review of the Temporary Protection Directive to be extended to journalists at risk.
Call on member states who have allegedly used Pegasus and other spyware to restore sufficient institutional and legal safeguards and oversight, and where necessary provide full remedy for targeted journalists.
Ensure an ambitious transposition of the Directive on the protection of persons who report breaches of Union law (the "Whistleblowers Directive") to grant full protection to such individuals, including in their interactions with journalists.
Uphold in full the Regulation (EU) 2021/821 governing the EU's export control regime of dual-use technology.
Where necessary, request the assistance of Europol (the EU Agency for Law Enforcement Cooperation) and Eurojust (the EU Agency for Criminal Justice Cooperation) to help resolve crimes against journalists.
Broaden the scope of the Rule of Law Conditionality Regulation to make EU funds conditional when violations of media freedom in member states breach the rule of law and EU treaty values.
To the European External Action Service:
Continue to provide all necessary support and training to EEAS staff, including at EU delegation level, to allow them to fully implement the EU Guidelines on Freedom of Expression Online and Offline in a consistent and uniform manner.
Fully utilize the Generalised Scheme of Preferences as a meaningful source of leverage to improve press freedom in third countries.
Continue to conduct reviews of the uniformity and coherence of EEAS human rights criticism of third countries, including through all bilateral relations and human rights dialogues, with a view to upholding EU values and international human rights standards to the highest degree possible.
Condemn all reports of the misuse of spyware in third countries, and stop support to third countries that enables them to develop surveillance capabilities.
To the future president of the European Commission (after the 2024 European elections):
Continue the legacy of the vice president for values and transparency and re-appoint a new vice president of the Commission with a clear and robust mandate to use all available EU mechanisms, including policy, legislation, and budget, to defend press freedom and the safety of journalists.
Outline an ambitious press freedom mandate in the post-election mission letter to the new vice president which re-establishes media freedom as a political priority over the next five-year term, setting clear benchmarks for enabling an environment for free, independent, pluralistic, and diverse media and the safety of journalists, as well as ensuring tangible implementation of press freedom reforms taken by the Commission between 2019 and 2024.
Ensure maximum resources and staffing for the Commission to guarantee success of ongoing media reforms.
To the European Parliament (after the 2024 elections):
Following the 2024 European elections, set up a Press freedom Intergroup, with the necessary staffing and resources to defend press freedom in Europe and internationally, as well as to provide scrutiny of the actions and initiatives taken by the European Commission and the European External Action Service.