A CPJ special report on the struggle for press freedom in the EU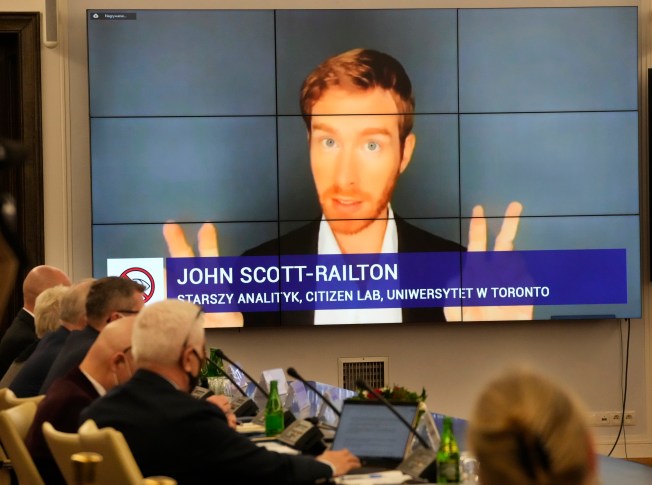 Spyware and the EU
In July 2021 the Pegasus Project, an investigation led by Forbidden Stories with the assistance of Amnesty International's Security Lab,112 revealed how some EU countries, in spite of being officially committed to protect journalists' freedom, had used surveillance technology to spy on the press.113 In response, the European Parliament set up the PEGA Committee of Inquiry to investigate alleged breaches of EU law in the use of the surveillance software in EU member states and, in association with the Foreign Affairs Committee (AFET), in non-EU countries where its use could have implications for EU relations. The European Commission lacks powers to hold member states to account – a weakness to be partially addressed in the upcoming European Media Freedom Act.
On September 9, 2021, the EU put in force a new regulation114 on the export of dual-use technology, covering in particular surveillance technologies used and abused in order to spy on journalists in third countries. But as CPJ, together with a number of NGOs, had warned115 on September 8, 2021, effective implementation by member states was not guaranteed. EU member states, including Bulgaria and Cyprus, were subsequently reported to have exported surveillance equipment to third countries.116 On December 8, 2022, the Greek government also confirmed to The New York Times that it gave Athens-based company Intellexa the official permits to export the malicious spyware Predator to Madagascar.117
Disinformation
Brussels recognizes that disinformation118 – which it defines as "false or misleading content that is spread with an intention to deceive or secure economic or political gain and which may cause public harm" – poses a major threat for democracies by undermining and polluting the fact-based, political decision-making on which they are founded. In recent years, the problem of "fake news" and post-truth politics has been exacerbated within the EU by the rise of illiberal, anti-Brussels movements. It has also been associated, as underlined in a report for the European Parliament's DROI human rights subcommittee, with inciting "violence, discrimination or hostility against identifiable groups in society."119 A ground-breaking 2022120 report on foreign interference in EU democracies found that a number of hostile states, including Russia and China, had tried for years to manipulate public opinion by using disinformation on media and social networks. Among the recommendations the MEPs considered were revoking the licenses of organizations distributing foreign state propaganda and forcing social media platforms to stop boosting inauthentic accounts "that drive the spread of harmful foreign interference."
The European Commission published a strengthened Code of Practice on Disinformation in June 2022.121 Signed by 34 companies and organizations, including Google, Meta, and Twitter, this voluntary code includes proposals such as demonetizing the dissemination of disinformation; ensuring the transparency of political advertising; enhancing cooperation with fact-checkers; and providing researchers with better access to data.122
The dilemma here is when the battle against disinformation crosses the line into censorship. "A number of member states, among them Hungary, have adopted anti-fake news policies which in reality constrain freedom of expression,"123 French media law scholar and fact-checking expert Vincent Couronne explains.
If they agree that building trust in journalism is crucial, press freedom organizations are not necessarily on the same page when they discuss concretely how to combat disinformation. The debate often focuses on the labeling of the media according to their level of trust and reliability, the linking of EU funding to the respect of core journalistic principles, or the banning of media accused of being tools of influence of foreign states. "When Google qualifies as state media those which receive public funding, we are on the wrong track," said Dragomir when he raised the confusion by some tech platforms between independent public broadcasters (like the U.K.'s BBC) and non-independent, state-controlled media (like Russia's RT). "Imposing such labels in the legislation might be problematic too. How do you guarantee that such a system will not be hijacked or that it is adapted to smaller media operators?"
The EU's 2022 suspension of broadcasts by Russian state media RT (previously Russia Today) and Sputnik because of "systematic information manipulation and disinformation by the Kremlin" following Russia's full-scale invasion of Ukraine on February 24, also raised concerns amongst some press freedom activists as it was imposed as part of EU sanctions, instead of being grounded in the implementation of existing EU and national media legislation. "The EU Council and Commission might have opened a Pandora's box to the detriment of its own crucial values of democracy, the rule of law and media freedom,"124 warned Ghent University's Voorhoof.
"Disinformation is a serious problem of our times. Censorship is an easy answer, but it's not the right answer."

– Thomas Bruning, general secretary of the Netherlands Society of Journalists (NVJ)
In May 2022, the main Dutch journalists' union (NVJ) filed a lawsuit with the Court of Justice of the European Union challenging the suspension as a violation of European citizens' own rights to freedom of information. "Allowing the ban to go unchallenged could set a precedent for banning other politicized news outlets," NVJ General Secretary Thomas Bruning argued. "Disinformation is a serious problem of our times. Censorship is an easy answer, but it's not the right answer."125
RT France also questioned the suspension and submitted a request to the Court of Justice of the European Union. In July, the court upheld the ban, ruling that there was a "concrete, precise and consistent body of evidence" that can demonstrate RT's disinformation campaigns constitute a "significant and direct threat" to the EU's public order and security.126 Freedom of expression advocates criticized the Commission's decision for questionable proportionality.
To date, the European Commission has not given a clear response to inquiries from freedom of expression groups – including CPJ – including when the ban will end and what resources they have allocated to monitor the ban.127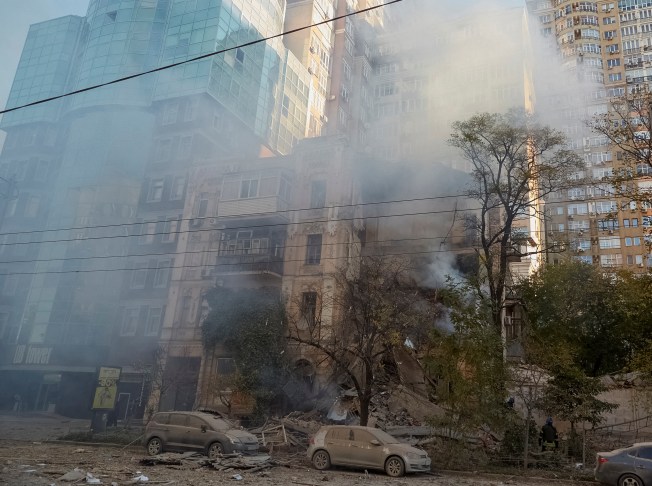 War in Ukraine

The EU's commitment to assisting journalists has been tested by Russia's war against Ukraine,128 with many member states providing refuge or support to Russian and Ukrainian journalists affected by the war.

In the new emergency support program for Ukraine,129 15 million euros have been earmarked for measures to strengthen the media. Ukrainian journalists based in Ukraine or in EU candidate countries can also benefit from support from the EU-funded Media Freedom Rapid Response network, which provides grants of up to 5,000 euros to cover needs such as medical assistance, subsistence, relocation costs and psychological support. The Journalists-in-Residence program130 is already offering temporary shelter to a number of journalists in Leipzig and Milan. Despite the emergency, "exiled journalists have experienced difficulties to obtain visas and to normalize their situation by opening bank accounts or getting a job," Ricardo Gutiérrez, general secretary of the European Federation of Journalists, told CPJ. Independent Russian journalists have also received a mixed welcome, even though Gutiérrez sees them as "crucial in any strategy aiming to circumvent the news blackout that has fallen on Russia."

The war may also influence the way the EU deals with its rule of law procedures against Hungary and Poland as these two illiberal countries have adopted radically different approaches to the armed conflict. While Hungary's Orbán has expressed support for Putin, Poland's government has emerged as one of the most vocal EU member states against Russia. "The imperative to maintain European unity in the face of Russian aggression has put the EU political establishment under pressure to de-escalate its rule of law conflict with Poland's ruling party, Law and Justice,"131 Sussex University professor Aleks Szczerbiak wrote in July 2022.

"In open conflict with the European Commission on Rule of Law issues, Poland's immediate and unfailing support to Ukraine since the first days of the Russian aggression, its exemplary reception of millions of refugees, its position as a hub for Western military assistance to Kyiv, have put her back on the saddle,"132 added Le Monde and The New York Times columnist Sylvie Kauffmann.
Trade Secrets Directive
Adopted in June 2016 to standardize the national laws in EU countries against the unlawful acquisition, disclosure, and use of trade secrets, the Trade Secrets Directive has been controversial from the outset. According to the European Commission, the directive does not affect press freedom nor the right to information. "Journalists remain free to investigate and publish news on companies' practices and business affairs, as they were before," the Commission states. "The Directive only deals with unlawful conduct by which someone acquires or discloses, without authorisation and through illicit means, information with commercial value that companies treat as confidential in order to keep a competitive advantage over their competitors. Even when a trade secret is misappropriated, the Directive foresees a specific safeguard in order to preserve the freedom of expression and right to information (including a free press)."133
Journalists are not reassured, however, as private companies as well as public institutions in a number of countries have brandished the directive to deter journalists from reporting. "It contributes to opacity in the name of the protection of company secrets," researcher Hans van Scharen of Corporate Europe Observatory, an advocacy group that tries to curb corporate influence over EU policy making, told CPJ. Mediapart's co-founder Laurent Mauduit lists a number of prominent cases in France where the directive was used against journalists although their investigations had a clear public interest (for example on the management of nursing homes,134 the shortage of face masks135 in the first weeks of the COVID-19 pandemic, or health concerns about breast implants136) and were the focus of intense political controversies. In 2022, the French company Altice referenced the trade secrets law in its effort to stop online magazine Reflets.info from publishing investigative articles related to the company's activities "because of a risk of imminent damage posed by the dissemination of new information, which could compromise the protection of trade secrets."137 The French judiciary, however, lifted the ban on January 19, 2023, alleging that "the trade secrets law could not be used against journalists who had done their work of investigation." The court ordered the company to pay legal costs to the magazine's publisher and the French Union of Journalists SNJ (Syndicat national des journalistes).138