Twenty years after massacres, Rwanda stable but its media restricted
The Rwandan government has taken great strides in bringing stability to the country since the 1994 genocide that claimed 800,000 lives, but moves to allow greater press freedom have been slow. While government control of the media has loosened, many journalists remain fearful that the regulations are not enough to stop the harassment and threats, and that a lack of investment is damaging their professional reputation. A special report of the Committee to Protect Journalists by Anton Harber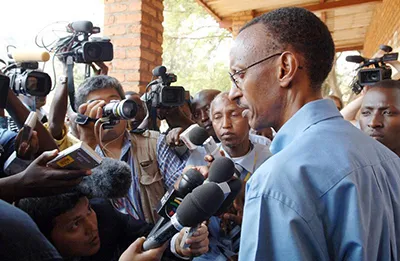 The Rwandan press is governed by censorship—both voluntary and enforced—with many journalists distrustful of recent government moves to relax restrictions and allow greater media freedom in this small, east-central African country.
There is evidence that powerful elements in the military and security authorities have not bought in to the tentative media reforms instituted by President Paul Kagame's government in the past few years. Journalists and officials report ongoing threats and harassment, which make them skeptical of whether they will be able to move into the space opened up by legal reforms.
In interviews with more than 25 journalists, publishers, lawyers, and government officials since May, it emerged that many remain fearful of testing the limits of the newly granted freedoms, particularly since the government continues to act ruthlessly against critics and opposition figures at home and abroad.
As the country marks 20 years since the genocide, which claimed at least 800,000 lives, and grapples with conflicts along the border with Democratic Republic of Congo, some journalists say they have come to accept censorship as necessary to avoid a return to the ethnic battles that tore the country apart in the early 1990s. But for those who do not censor themselves, control is maintained through laws that threaten harsh penalties for insulting officials and a continued intolerance for opposition, which makes it risky to undertake investigative or critical journalism. While the Media Law has been recently changed to allow greater freedom, the country's Penal Code (Article 234) still threatens prison of up to a year for insulting "by words, gestures, threats, writings or drawings" an official or the police, with the penalties doubling if the insult occurs in court or Parliament. Insults directed against the president are punishable by up to five years in prison, and insulting an ordinary citizen carries a jail term of up to two months. This means that many journalists operate and survive only by accepting unwritten rules about taboo subjects—such as the activities of the military and criticism of the president—and by working within strict parameters.
"We are still down here when it comes to allowing journalists to operate," Fred Muvunyi, chairman of the self-regulatory Rwanda Media Commission, said, holding his hand just above the table, when he spoke to me in Kigali in May. "Self-censorship is flowing like blood in the arteries and veins. There is no [direct] censorship, but there are things that journalists don't do because they are not confident of what will happen. We are not valued as a profession."
This combination of voluntary and enforced censorship severely limits the emergence of critical, independent media needed to bring full democracy to Rwanda and to create the openness and transparency envisaged in the country's constitution. Under Article 34, freedom of the press and information are guaranteed, as long as it doesn't prejudice public order and good morals. While there has been a loosening of controls over online media and radio talk shows, particularly in the dominant Kinyarwanda language, there are still restrictions—with serious penalties—for journalists who miscalculate the unstated, vague, and apparently arbitrary limits on what they can report. A long list of detentions, threats, and court cases over the past 20 years hangs over those who risk the wrath of the government, according to journalists I spoke to.
A former soldier turned independent journalist named Robert Mugabe said his blog, published on the Great Lakes Voice independent news website, has repeatedly been suspended and he has been threatened. When I met him in May, Mugabe said his site had been suspended and he had been warned by contacts in the military to leave the country. He had not done so.
"My site has been closed down 10 times, and then they just closed my IP address. I have been taken five times to a secret prison and questioned for hours," he told me. "So I had to negotiate with them, and we made a compromise. Having some sources in the military, they tell me when they have issues, and when pressure rises [such as when there is an international event in Kigali] I take down my site to break down the pressure."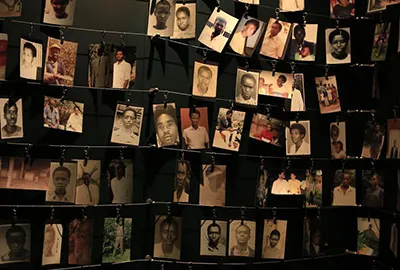 There is particular sensitivity to the role of the media in Rwanda because of the key part played by some radio stations and newspapers in the build-up to the 1994 massacres, when a government dominated by the majority Hutus organized mass killings of the Tutsi minority and Hutu moderates. "What we see on the ground is that journalists are censoring themselves because of our historical background," said Maurice Munyentwari, legal officer for the oversight body the Media High Council. "The laws are free, but we don't have investigative or critical reporting. It is self-censorship. No one is arrested for publishing a report."
But the laws are only partially free, and the evidence suggests that journalists are still threatened and imprisoned for their work.
Stella Ford Mugabo, Rwandan minister in charge of cabinet affairs, acknowledged receipt of a request from the Committee to Protect Journalists for comment on the findings of this report. Neither Mugabo nor the office of the government spokesman responded directly to CPJ's request by the publication deadline. However, CPJ did receive a response from Gerald Mbanda, head of media and communication at the public body the Rwanda Governance Board, who denied journalists in the country were governed by censorship. He told CPJ such claims were "false and far-fetched." He said "claims of threats from military and security authorities is unheard of as these institutions have no connection with the media." Mbanda added: "Currently, Rwanda is a country with no journalist in detention in connection with his/her line of duty."
Kagame has made his views on the media well known in interviews and speeches, where he has criticized irresponsible media, suggesting that tight controls are necessary to preserve national unity and guard against a return to ethnic violence. Kagame has also bristled at critical reports in the international press, implying that they are fraught with double standards from the developed world and that press freedom allowed for reports that incited genocide. He has denied that Rwanda denies freedom of speech. Some of the more conservative journalists I spoke to, and those closer to government, often shared the view that restraint is necessary for the social stability needed for economic development.
Even before the 1994 genocide, Rwanda did not have a long history of independent journalism. Its first newspaper was Kinyamateka, a Catholic publication started in 1933 and printed in the Kinyarwanda language. Along with the state-owned Radio Rwanda, which started in 1963, it was close to the government, media historian Paul Mbaraga, from the School of Journalism and Communication at the University of Rwanda, told me. One of the first independent publications was Kanguka (Wake Up), started in 1988 by Vincent Rwabukwisi, who Mbaraga described as one of the largely unrecognized heroes of Rwandan independent journalism. Mbaraga told me that Kanguka was "the most critical newspaper Rwanda has seen."
As in many African countries, the 1990s brought a move to the multiparty system and an opening up of media space. The first press law of 1991 established a right to publish or broadcast and led to what Mbaraga called a "golden era" for the Rwandan press, with a flood of small newspapers starting up, most tied to emergent political parties, many of them amateurish, poorly funded, and run as one-person operations. In 1991, there were as many as 60 newspapers; just a year later, the number had reduced to an estimated 30, he said.
The golden era was quickly tarnished. The RPF, which had been mobilizing in exile against discrimination by the Hutu-dominated government, invaded in 1990. This heightened tensions and many journalists were targeted for allegedly supporting the invaders. "Newspapers were seized by authorities. From 1990 to 1992, over forty journalists were arbitrarily arrested, detained or brought to trial. Most of them were accused of being RPF supporters," according to a 2003 assessment published by the non-profit press organization International Media Support and written by Ines Mpambara, former co-director of Rwanda's School of Journalism and now chief of staff in the president's office, and Monique Alexis, a consultant for IMS.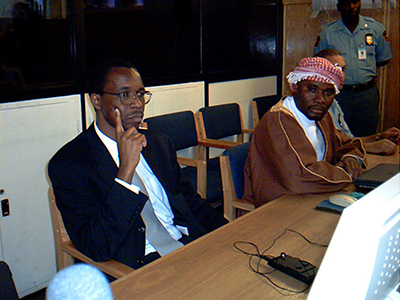 A group of Hutu extremists known as Hutu Power backed Hassan Ngeze, who started Kangura (Awaken). It became the first of what Mbaraga called the "incendiary media." One of five or six extremist papers that emerged in this period, it published in 1990 the infamous "10 Hutu Commandments" which, among other things, called for the extermination of any "collaborators." These publications were an intrinsic part of the genocidal project that culminated in the 1994 massacres. Ngeze was sentenced by the U.N. International Criminal Tribunal of Rwanda in 2003 to life imprisonment, later reduced by an appeals court to 35 years in prison, after being found guilty of using the media to incite and execute the genocide, according to the court.
Newspapers were small, though, and public radio dominant. Although the 1991 law had allowed for open broadcasting, in reality only one station, Radio Television Libre des Mille Collines (RTLM) was licensed, and it was in the hands of government supporters. In 1994, Radio Rwanda and RTLM took up the call for genocide in stark language, labeling Tutsis "cockroaches" and "snakes." The U.N. tribunal that sentenced Ngeze also found that RTLM broadcasts had "called explicitly for the extermination of the Tutsi ethnic group." In 2003, Jean-Bosco Barayagwiza, of RTLM, was sentenced to 35 years in prison, reduced on appeal in 2007 to 32 years, and one of the station's founders, Ferdinand Nahimana, was sentenced to life imprisonment, later reduced to 30 years, for promoting acts of genocide. Barayagwiza died in prison in Benin in 2010. Nahimana and Ngeze are serving their sentences in Mali.
When RPF armed forces seized power, bringing an end to the massacres, the media, like much of Rwanda's infrastructure, had been devastated by the violence. Media High Council figures show that more than 50 journalists were killed in the genocide, including Rwabukwisi, others fled, a few were imprisoned, and printing facilities had been destroyed. According to CPJ research, 15 journalists were killed directly for their work during the genocide. CPJ independently researches all cases of killed journalists and defines as "confirmed" only those in which it can establish a direct relation to the journalist's work. The organization documented five other killings in the same period where a work-related motive was possible but unclear. It classifies those as "unconfirmed." Other organizations have higher numbers, which include cases in which CPJ research was unable to establish a connection to the practice of journalism.
In the months after the massacre, journalists who had run a RPF station while in exile restarted Radio Rwanda with a board of directors dominated by the military and a brief to promote the new policy of unity and reconciliation. In the years since, broadcasting has boomed and Rwanda now has more than 30 radio stations and five television channels. One of the television and eight of the radio stations are run by the public broadcaster, leaving at least 22 radio stations and four television channels in private hands, Arthur Asiimwe, director general of the public broadcaster, the Rwanda Broadcasting Agency, told me.
Many small newspapers sprang up again after 1994. About a dozen weekly or occasional newspapers existed, often one-person operations, and most selling no more than 4,000 copies. Although the same 1991 press law that opened up the media space gave them scope to operate, in reality the military government kept tight control, journalists I spoke to said. Criticism of RPF leadership was limited, and anything that could be seen loosely as "divisionism" or promoting ethnic conflict was dealt with severely. For journalists, this meant a period of harassment, frequent arrest, and sometimes jailing. According to the International Media Support organization, "Journalists from public media, especially from Radio Rwanda, got arrested, accused of participating in the genocide. Foreign journalists were also threatened … The private press avoided sensitive topics. But pressures and threats went on. More journalists went into exile. Many private publications disappeared."
A new constitution was implemented in 2003 and elections returned the RPF to power. While a number of opposition parties and leaders were prevented from running because they were accused of complicity in the genocide, or of stoking ethnic conflict, there was little doubting the popularity of Kagame, who had brought stability and won 95 percent of the presidential vote. A new media law (Law 18/2002 Governing the Press) was introduced in 2002, which criminalized "the publication of false news, defamation, and abuse," particularly in relation to the president and other officials; invasion of privacy; and the neglect of "essential information," without defining what this was. It also restricted the publication of decisions by parliament and other authorities unless the information had been officially distributed.
In the event of an offense, publishing directors, editors, printers, and distributors could all face prosecution under Article 88 of the law, which led to refusals to print or distribute material. The law established the High Council of the Press, which later became the Media High Council (MHC), an oversight body with a majority of members appointed by government. The council handled broadcasting licenses and dealt with accreditation, which determined who could work as a journalist. Lurking in the background was the penal code, which criminalized spreading of genocide ideology and divisionism. According to the MHC's 2011 assessment, these definitions were "not clear and may include an infinite range of expressions." The effect was to put certain subjects out of bounds, particularly allegations against the military and reports of ethnic or regional discrimination.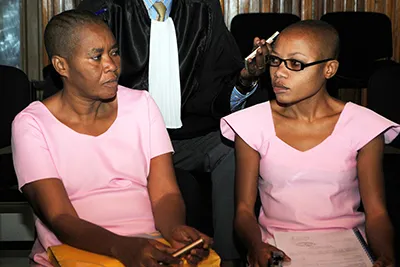 In 2010, in the run-up to another election, another harsh period for the media began. Sentences of 17 and seven years respectively were handed to Agnès Uwimana, editor of the Kinyarwanda-language bi-monthly Umurabyo, and her deputy, Saidati Mukakibibi. They were arrested in 2010 and sentenced a year later for "publishing falsehoods" and "threatening state security," according to reports and CPJ research. They were also convicted of defaming the president and ethnic division. On appeal, the more serious charges of criminal defamation and minimization of the 1994 genocide were dropped against Uwimana, and her sentence was reduced to four years. Mukakibibi's was reduced to three years.
Two newspapers—Umuseso and Umuvugizi—were suspended in 2010 and Jean-Léonard Rugambage, acting editor of the independent Umuvugizi, was shot dead outside his home in Kigali, according to CPJ research. Although two men were convicted of his murder, saying it was a revenge killing for the 1994 genocide, their convictions are treated with skepticism by journalists. Local journalists who spoke to CPJ after his death said Rugambage had been preparing to go into exile after telling friends and colleagues that he was being followed and had received telephone threats. He was the last remaining Umuvugizi journalist left in Rwanda after the paper was suspended in the run up to the election. In 2012, Epaphrodite Habarugira, a presenter at Radio Huguka, a community station in Rwanda's second-largest city, Gitarama, was detained for three months for minimizing the genocide and spreading genocide ideology when he apparently mixed up the terms for "victims" and "survivors" while reading an announcement about genocide commemoration events. A court later acquitted him of the charges. Idriss Gasana Byiringiro, a political reporter on the privately owned weekly Chronicles, was arrested on suspicion of providing false information. In the preceding weeks, he had received intimidating text messages and a threatening unsigned letter, Christopher Kayumba, managing consultant of Chronicles, told CPJ in 2012.
The state media—both print and broadcast—remained tightly controlled during this time under a director appointed by cabinet, with the role doubling as spokesman for the president's office.
Legal reforms usher in self-regulation of media
The remarkably frank 2011 assessment published by MHC signaled the beginning of a shift in attitude. It cited a series of obstacles to journalism: a lack of access to information; the blocking of journalists by hostile and nervous officials; notions of "responsible journalism" used to put a chill on critical reporting; the poor economic environment; and a dependence on government advertising. The official body wrote that the government's ideology was one of "the liberal view of free expression," but "the political culture of seeking to control and intolerance to alternative views by some public officials seems to endure." It concluded: "For greater media freedom to be enjoyed, it is this culture that needs to be changed."
The MHC report precipitated a wave of reform. An Access to Information Law made it obligatory for government departments to provide information to the press; created an ombudsman for journalists to appeal to if they could not get information; and put in place penalties for those who withheld information without good cause. The Access to Information Law was tested when Muvunyi, who at the time was working as a journalist, could not get information on Ministry of Sport and Culture expenditure on foreign football coaches in 2013, and threatened to take the matter to court, he told me. He published leaked information which showed the government had spent more than $1 million on foreign coaches over five years, an amount that shocked a public frustrated by the lack of success of their national team. The ministry subsequently released details of its expenditure in what journalism academic Christopher Kayumba told reporters was "a landmark case that should set a precedent… The ministry now knows that they are obliged to give this information out."
A new law regulating media in 2013 introduced some protection, removed a number of restrictions, and loosened direct government control. It put in place for citizens a "right to reply," rectification, and correction. Journalists would set their own professional standards, photographers no longer required licensing, and the MHC's power to suspend and close publications was removed. A 2009 law had already lifted a prohibition on "unlawful methods to obtain or disseminate information," "neglecting essential information," and "distorting ideas."
Most importantly, direct government oversight was replaced by a form of self-regulation. The MHC was reduced to the role of creating policy and pushing the government to make it law; monitoring and promoting media freedom; and capacity building. The new law allowed for a self-regulatory mechanism and, in September 2013, a few months after the statute came into effect, journalists gathered to launch the Rwanda Media Commission (RMC), adopt its code of conduct, and elect seven commissioners.
"I can say there is a political will to set the ground for media freedom," Munyentwari, the legal officer for the MHC, told me. "There are still some challenges, but in general there is political will. We have laws that are flexible, so anyone can open a website, for example. And we have laws of access to information—one of the few African countries to have that. And now journalists are regulating themselves—and that is a positive thing."
Rwanda is one of 11 African countries that have Access to Information laws, according to a 2013 report by the Commonwealth Human Rights Initiative.
The MHC is now a scaled-down operation, occupying a few small desks in a sleepy and run-down office. It last conducted media and audience surveys in 2009 and is planning another in the near future. It monitors the media, and its reports, including its monitoring of how the press covered the genocide anniversary, are available on its website.
The RMC was given furniture and equipment by the government, and operation funding from a U.N. development fund and other international donors. Local media houses make a small contribution. The commissioners are journalists, academics, and representatives of civil society who are paid only allowances for meetings or hearings. Its mandate includes enforcing media ethics; advocating for media freedom; and speaking on behalf of the media. It is on hand to advise journalists on when to make an apology or issue a correction. Publications and broadcasters are required to register, but accreditation for journalists is voluntary. "We are a self-regulatory body based on the will of media practitioners, so they comply. The law says that anyone who is not satisfied with our decisions can go to a court of law, but we have finished about 20 cases and nobody has taken it beyond our commission," Muvunyi told me.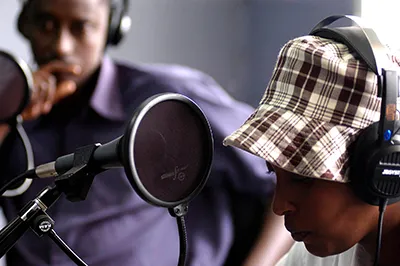 Putting some distance between the government and the authority to license media and journalists is significant. For broadcasters, the RMC makes recommendations to Rwanda Utilities Regulatory Authority, which issues, withholds, or withdraws licenses. Anyone wanting to start a newspaper has to produce evidence that they have the business plan, financing, and skills to run a professional operation as part of their application. For websites, registration is voluntary, though a number have chosen to join the self-regulatory process.
A switch to voluntary accreditation for journalists is a move—in form, at least—from legal control of who could practice as a journalist, to a peer-controlled press card system. There are no direct consequences for not applying for accreditation, but in practice it is difficult to operate without the press card. The accreditation bestows access to official press conferences, which in a country with pervasive government influence and only a small civil society sector, are the chief sources of information. RMC officials say this is necessary to confront what they see as the problem of the Rwandan media: a lack of professionalism.
Fly-by-night or one-person news operations were repeatedly described to me as reckless and potentially harmful, particularly given the history of ethnic conflict. "There are newspapers where one person is the owner, editor, and marketing manager. It is different for The New Times or radio or television, where they are well structured and minimize the mistakes. But without good structures, newspapers fall into the breach," Muvunyi said. International organizations that are critical of Rwanda's human rights and press freedom records do not take this into account and impose foreign standards on the country, he argued. He cited cases of journalists quoting officials they had never spoken to, or talk show hosts making serious accusations without offering a "right of reply."
The accreditation rules include barriers to the basic practice of journalism. Accreditation can be withdrawn temporarily for "serious and willful breach of provisions of the media law or journalistic code of ethics" and can be permanently withdrawn if a journalist is convicted of a crime, including divisionism or discrimination. To get accreditation, which is renewed every three years, journalists have to produce a résumé, have police clearance, and provide copies of journalism qualifications.
CPJ research around the world finds that requiring official accreditation can be abused by authorities to stifle the press and deny access to information and freedom of expression. All of the journalists I spoke to were of the view that it was almost impossible to work without accreditation.
Mbanda, of the Rwanda Governance Board, denied that journalists are prohibited from working without a press card and said many did not have one. He said: "RMC advises journalists to hold press cards so that they can do their work in an orderly manner as there are some conmen/women who may pause [sic] as journalists." He said it was "difficult to imagine" the RMC would abuse a system it put in place.
Although there have been moves to ease restrictions on the media, the penal code still threatens prison for criminal defamation and the vaguely defined crimes of divisionism and discrimination. The looseness of the definition of divisionism—propagation of any ideas based on "ethnic, regional, racial, religious, language or other divisive characteristics"—means it can be abused easily in dealing with critical journalists. Criminal defamation is often used across Africa to lash out at journalists who criticize authorities, and the African Union, of which Rwanda is a member state, has called for such laws to be removed from the statutes.
Self-censorship lingers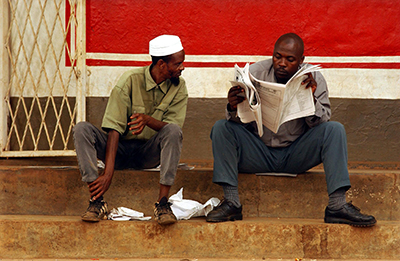 But even the limited reforms appear to have not been accepted by some authorities. Even those who support the media reforms and participate in the new structures express doubts about whether the military will respect the spirit of the law. Muvunyi is optimistic but cited incidents when the RMC had to intervene to protect journalists. He said there had been five instances in the eight months since the RMC was formed where the commission interceded to convince police to release arrested journalists and hand their cases to the self-regulatory body. In one case, Stanley Gatera, editor of the privately owned Umusingi, was arrested in April 2014 and accused of corruption. Gatera, who is now living in exile, told me that police accused him of threatening to write about a tavern owner who failed to observe the 20-year anniversary of the genocide if the owner did not pay Gatera a bribe. According to freedom of speech group Article 19, Gatera was arrested by plainclothes policemen and charged with attempted extortion after an unidentified person handed him an envelope in a café. He was released after the intervention of the RMC. Gatera, who was forced in 2012 to stop publishing and served a year in prison for divisionism and gender-based discrimination, denied the bribery allegation and told me he was set up after giving an interview to Al-Jazeera television on media freedom. Warned by contacts in the police after his release that he was going to be killed, Gatera fled, he told me. He had taken over Umusingi when the paper's founder, Nelson Gatsimbazi, fled in 2011 after being charged with promoting divisionism in the paper.
In another case, Jeannette Mukamana and Rose Nishimwe, from the campus radio station Radio Salus, were arrested in May 2014 after broadcasting material that authorities said was offensive. "We negotiated and got them released. The police have no case. They simply say they broke the penal code by insulting the president. … It is a sign of intimidation," Muvunyi said. The case was resolved, and Mukamana, a journalist, and Nishimwe, a journalism student who had an internship at the station, were reinstated, he said.
For some, these cases prove that reforms are kicking in and the RMC is standing its ground, but it is also proof that harassment and threats continue. RMC members acknowledged to me that a high degree of self-censorship remains, though they view it as a legacy from the past. Many journalists I spoke to blame a continued fear of harassment, threat, and arrest. One of those, the independent journalist Mugabe, told me he had been questioned at secret prisons. Kigali has two types of prison: official ones and "some in safe houses," he said. It was at one of these that "they questioned me for days, and planted a lie among journalists that I work for them, planting a strategy of distrust. When released, you are told you must shut up or die," he told me.
The government did not respond to a CPJ request for comment about these claims, but Mbanda, of the RGB, denied the country had secret prisons. "Allegations of secret prisons and detentions is a language we have heard from Rwandan dissidents, with no evidence," he told CPJ. "Rwanda is a country that abides by the rule of law and such allegations are considered as simply meant to tarnish the image of the country and its leadership."
A series of "disappearances"—cases of missing individuals who turn up in police custody weeks later, have also been reported this year. The cases were highlighted by the U.S. State Department, which stated in June that some were held incommunicado for up to two months, according to news reports. State Department spokeswoman Marie Harf called on the Rwandan government to account for dozens of people who had been forcibly disappeared or reported missing since March. The State Department cited "credible reports" of threats to journalists and the suspension of a radio call-in program, though CPJ was unable to independently confirm these details.
One of those who had been missing, Cassien Ntamuhanga, turned up in court a week after he disappeared. Ntamuhanga, the director of the faith-based radio station Amazing Grace, which focuses on religion and social issues, disappeared on April 7 and, according to police, was arrested on April 14, news reports said. He was charged in court, along with three others, with endangering state security, complicity in terrorism, and treason. They were accused of working with the opposition party, Rwanda National Congress, and FDLR, a rebel group in the Democratic Republic of Congo, to plot the overthrow of the government. The trial was still under way in October, according to news reports. Local journalists told CPJ there were surprised by Ntamuhanga's arrest because he was not considered critical of the government. The local journalists said they could not identify anything sensitive in his reporting that may have led to his arrest.
These incidents took place against a backdrop of repression of opposition figures. In 2012, Bernard Ntaganda, founder of the PS-Imberakuri opposition party who was arrested as part of a 2010 pre-election crackdown, was given a four-year sentence for endangering national security and divisionism. Around the same time, Victoire Ingabire, the leader of the opposition FDU-Inkingi party, was charged with collaboration with armed groups in Democratic Republic of Congo, genocide ideology, and divisionism. Andre Kagwa Rwisereka, vice president of the Democratic Green Party, was murdered in July 2010. His family accused the Rwandan government of complicity. The government denied involvement, according to news reports. Nobody has been convicted for the murder. Also in 2010, Abbé Emile Nsengiyumva, a priest, was given an 18-month sentence for inciting civil disobedience after speaking out against government policies.
Some opposition figures who left Rwanda have not found safety in exile. In 2010, former military chief of staff Kayumba Nyamwasa, who fell out with the government and was living in South Africa, survived a shooting in Johannesburg. A second failed attack was made against him and his family at a safe house in March 2014. Four men, including a Rwandan, Amani Uriwane, were convicted in August 2014 of the first attack, with the South African magistrate saying they had been paid to do it by "a certain group of people in Rwanda" with political motivations, according to news reports. When the exiled former head of intelligence, Patrick Karegeya, was found strangled in a hotel in South Africa on January 1, 2014, the Rwandan presidency, while denying involvement, issued a tweet from the president's official account stating: "President #Kagame: Those who criticize #Rwanda know how far they go to protect their own nation." The South African authorities deported four Rwanda diplomats, accusing them of complicity in the attacks and saying they had "abused their diplomatic privileges."
The Rwandan government's response to these attacks has been to name the targets as traitors and deny involvement. Regardless, the cases have had a chilling effect on exiled journalists and those who might wish to go into exile to avoid harassment at home.
To understand media issues in Rwanda, one must take into account this broader context, Mugabe said. "You can't talk about journalism in this country in [an] isolated way. It is how society is organized here— strong government, no legitimate opposition, no civil society. Government does not want journalism, they just want journalists' commitment to them."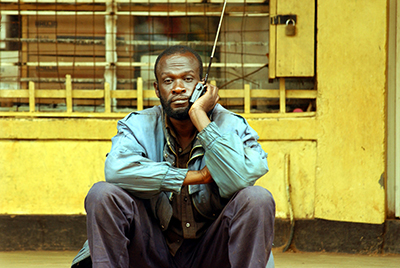 Economic issues also have an impact on the media. Asiimwe, the director general of the public broadcaster, said: "The biggest thing in our country is that the media has not been properly managed. People are not investing in it as a business, so there are no serious investors. The economy is still small, advertising revenue is small, so people go into it for today's survival without any clear business plan to build a serious credible business." He added: "For a long time, the media was a dumping ground for failures. Even if you were a plumber, you could start a newspaper and not even know the law, not even have a basic understanding. Most papers were run by school dropouts."
Muvunyi argued that there was little investigative journalism because few could afford to do it. "Some people are trying, but … they don't have enough funds to do it. … Poverty is contributing to the lack of investigative reporting."
The financial situation also makes media vulnerable to political pressure. The bulk of potential advertising comes from the government, and these advertisements seldom appear in independent papers. The Noble Journalist data project, run by Sally Stapleton, a U.S. journalist and a founder of the Great Lakes Media Institute, surveyed media owners and found that working conditions are poor. Data she shared from the project's interviews with 100 journalists this year showed that 43 percent earned less than $293 a month, barely enough to rent a house without basic amenities in the capital. The poll found 43 percent also said they sometimes received their salaries late because of financial constraints faced by employers.
A major effect of this is that the practice of paying reporters for attending events—known as giti, or "tree" in Kinyarwanda, or "brown envelope journalism"—is widespread. A manager of the popular privately owned Kigali Today website who had been in public relations and asked not to be named because of fear of retaliation, told me: "Because of the quality, the education, you got people who come to your offices to threaten to write bad stuff if you don't pay. It is commonplace."
Even when journalists are not looking for "transport costs," companies and organizations are giving it. "There is money set aside for that: NGOs, government departments, some companies, afterward they give journalists money for transport," he said. Now he provides transport for his journalists and instructs them not to take brown envelopes. Has it stopped? "How would I know? We had a general staff meeting, and some said they took the money. I told them if we heard of that again, there would be immediate dismissal. But I suspect they do it," he said.
Margaret Jjuuko and Joseph Njuguna, professors at the University of Rwanda, said the brown envelope phenomenon is difficult to avoid when the media cannot properly remunerate staff. "Journalists are very poor, so sometimes people pay to facilitate the story. You have to have proper job contracts and proper salaries to stop this," Jjuuko told me.
The public broadcaster, by far the biggest media organization in the country, is trying to address the problem. Asiimwe said it was raising pay levels, providing transport, and clamping down on "brown envelopes." "[When I started here a year ago] some journalists at starting level were earning $250. Now they earn $500. Managers are at $2,000. People are sharp, motivated, being creative, not shuffling their feet anymore," he said. A firm policy was now in place that accepting a brown envelope meant instant dismissal, he added.
This is part of a drive to shake up the public broadcaster, which had been losing ground as private media takes off. Already in 2014, two state-owned papers—La Nouvelle Relève and Imvaho Nshya—have been privatized.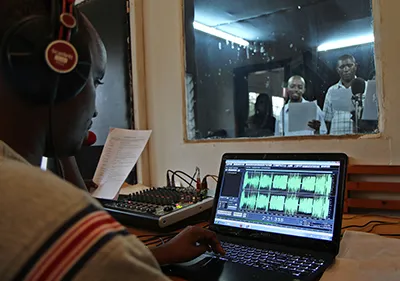 Asiimwe sits in a relatively plush office but in a run-down, crumbling building. Up the road, a $15 million headquarters for the public broadcaster is being built with state-of-the-art equipment. Asiimwe, who sits under an outsize portrait of Kagame, is part of a new generation brought in to engineer an era of change. "The change to a public broadcaster [from a state broadcaster] started a year ago. We have a new board now, chosen by a selection panel of five people, and put to the cabinet for approval. We have rewritten our internal statutes and rules. … The next thing is to change the content. How does it reflect what people say and need to know? This takes time. We are trying to go out to the public and get to see their lives.
"We see ourselves as a bridge, a go-between between government and ordinary citizens. We have to show what government is doing for the country, and look at the impact on the lives of people. We are beginning to do that."
He added: "Our news has shifted from government to human interest stories and some corruption stories. I have been here for only one year, and the institution had been in a culture of working as a government mouthpiece. Many government officials still think we are, but overall we are moving toward becoming a public broadcaster. It is going well. There is a lot of goodwill from government."
Ignatius Kabagambe, a former journalist now with the public agency the Rwanda Governance Board, is troubled by the quality of journalism as a result of the economics of publishing, but argued that the government was starting to address this. "It is very bad. Because it is a poor country, probably there was not enough focus on spending money and making [the] effort to train and invest. Media was not seen as a priority area in creating wealth and meeting targets," he said. "The pace of media reform development in the first 10 years was so slow, but in the last three years it has picked up—that is when you started seeing real commitment from government."
This has included improving journalism education at the University of Rwanda, which partnered with Carleton University in Canada's School of Journalism and Communication to give its students wider experience. Although the partnership, supported by the government, has come to an end, during it Carleton lecturers went to Rwanda and the top Rwandan graduates spent time in Canada.
One editor of a small, independent Kinyarwanda newspaper, who asked not to be named for fear of repercussions, said that there was progress, but conditions remained tight. "We did not have much freedom but we are working on it. It is a big challenge, but it is also workable." But government officials still exerted pressure on reporters, he said, adding: "Print something, and they call and question you. After that, you censor yourself. We are not opposition media, but sometimes they harass us because they say we are opposition media."
"We know the rules of the game. So we follow the rules. We know what you can't publish, we need to comply if we want to survive as media practitioners. If I don't follow the rules, I become a refugee, so I need to follow them."
Indeed, many of the most outspoken journalists have become refugees. Between 2001 and 2011 CPJ documented 18 cases of Rwandan journalists going into exile.
According to a number of journalists who remain behind, those who left exaggerated their cases to international organizations to be accepted as refugees. Muvunyi warned that some of the journalists fleeing into exile wanted "a quick visa to go to Europe. They want a better life." There have been genuine cases, he said, but there were also those who were not genuine victims of harassment. The reluctance of many exiles to talk makes it hard to distinguish between the cases. In the past five years, CPJ's Journalist Assistance program has helped several exiled Rwanda journalists with housing and basic needs such as food, medical support, and trauma counseling, and lobbied the U.N. and host countries on the journalists' behalf. The program assesses all requests for help by researching the journalist's background and claims of persecution.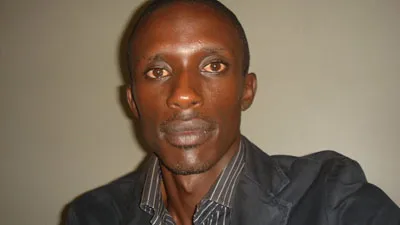 Research by CPJ, including interviews with those who have fled, show that fear remains long after the journalists have left the country. Cases such as the murder of exiled reporter Charles Ingabire, who was killed in Kampala, Uganda, in December 2011 where he had started a paper after fleeing Rwanda, increased that fear. Some exiles told CPJ that after Ingabire's death they increased their security and seldom left their house.
The government did not respond to a request for comment about claims that officials call journalists over critical stories, but Mbanda, of the RGB, said: "There is no known antagonism between Rwandan journalists and politicians." He said that as members of society, politicians were entitled to seek clarification and he questioned whether doing so "constituted [a] threat" to journalists.
In response to a request for comment on the findings of this report, Mbanda warned against relying on information from "dissidents living outside the country or disgruntled elements who are anti-government." He told CPJ: "The media environment in Rwanda is conducive for journalists to do their work freely," and added there had been growth and foreign investment in the media.
A common view among journalists is that many international observers only consider the English-language newspapers when discussing the Rwandan media. In the Kinyarwanda media, especially radio talk shows, journalists agree that they can sometimes speak out more in the local language, even when newspapers appear in both languages. And the proliferation of phone-in radio is allowing debate that would not previously have been tolerated. Kagame has said that critical journalists are feeding international critics, which harms the country's economic prospects. Reports and debate in the local language are considered less likely to be noticed by the international media or potential foreign investors, journalists I spoke to said.
For a snapshot of some of the Kinyarwanda-language newspapers, I sampled 24 articles from six newspapers in June, which supported the view that there was critical material in the local language, though often it was written as opinion. None of these stories, however, dealt with taboo topics of the sort that had led to problems for journalists previously, such as criticism of the military or the president.
The Internet is another lively source of information in Rwanda, where there has been an increase in blogs and social media activity. Popular sites include Igihe and Kigali Today, which employs as many as 55 journalists on a permanent basis. The privately owned Kigali Today is run like a news agency, providing content for 40 other sites, and has recently started an FM radio station. A manager, who asked not to be named for fear of repercussions from the government—a primary advertiser—said the site worked within firm parameters. "Some stories are sensitive: national security issues, stories that touch the president, or about genocide revisionism—we can work on them, but we have to be careful how we cover them, how we write them. We think we have rights to cover every subject but we also have responsibilities. So when we have sensitive stories, we sit and discuss the right approach," the manager said.
Internet access is limited, and this may account for the more relaxed attitude to it by the authorities. The MHC said in 2011 that only about 5 percent of the country was online on ADSL or broadband though cell phone penetration was at about 40 percent. This signals that Rwanda is likely to follow the pattern of many African countries in leapfrogging straight to mobile Internet access as smartphones become more affordable.
Criticism of president or military off-limits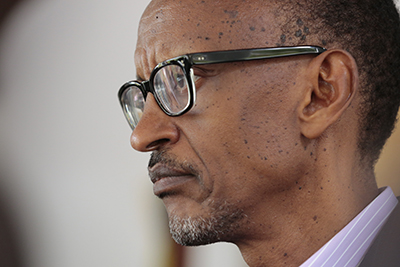 The journalists I spoke to were clear that they know certain subjects remain high risk and so tend to stay away from them, such as Rwanda's military activity in neighboring Democratic Republic of Congo—where it has been accused of supporting rebel groups and engaging in border clashes—and allegations of atrocities by soldiers. Rwanda has denied the claims. Out of bounds is the president. As one senior journalist, who insisted on anonymity for fear of repercussions, said: "Our president is not just a president, our president is like God; stories against the president are sacred, no one can touch him."
There is an official, streamlined narrative of the 1994 genocide—the Hutus in power killed Tutsis—and any views that differ, such as acknowledging that many Hutus died as well, are in danger of falling afoul of the vague law against minimizing the genocide. In its 2012 monitoring of media coverage of the genocide anniversary, the MHC singled out the BBC for criticism for airing some "controversial stories portraying genocide denial or revisionism." The BBC Two documentary "Rwanda's Untold Story," which was broadcast in October 2014 and questioned the official version of the genocide, led to criticism and the suspension of BBC broadcasts in the Kinyarwanda language, even though the power to deal with complaints rests with the RMC, according to CPJ research. It was a sharp reminder of how the government reacts to different views.
The government's approach to dealing with ethnic conflict has been to suppress any discussion of ethnicity or discrimination, using the ban on divisionism and the need to promote a united Rwanda. When asked about allegations of harassment and intimidation, Munyentwari conceded that "it may happen, but it is not general." He told me: "You can have some cases of intimidation, but it is very hard to identify the individuals doing it."
And the journalists in prison? "We have one journalist in prison [Uwimana, released since this interview took place]. For others, it is not related to their media work," he said. "If it is an issue of state security, then the police have to be involved."
RMC chairman Muvunyi added: "We still have the culture of deciding what should go in or not. We try our best and sometimes we are successful. When a journalist is arrested, we put pressure on the police, ask why, and push for their release. We have secured some releases. We have negotiated on their behalf and put it out publicly."
He added: "For example, government might not be happy with a talk show so they call the owner and tell them they are unhappy, and we see that show stop or change. When we hear of this, we investigate, we meet with the people concerned."
The RMC is pushing back on the harassment and threats to journalists, but as long as these interventions continue, then fear—driven by the memory of harsh clampdowns on the media—will predominate, and the legal reforms to open up the media will exist on paper only. Press freedom in Rwanda is unlikely to take root without action to curtail the security authorities and without further legal reforms to remove the remaining restrictions.
Anton Harber is Caxton Professor of Journalism at the University of the Witwatersrand in Johannesburg, chairman of the Freedom of Expression Institute, and a regular columnist for the South African daily Business Day. He was a founding co-editor of the anti-apartheid newspaper the Weekly Mail (now the Mail & Guardian), and is the author of Diepsloot, which won the 2012 Recht Malan Prize for non-fiction, and The Gorilla in the Room. He co-edited What is Left Unsaid: Reporting the South African HIV Epidemic; Troublemakers: The best of SA's investigative journalism; and the first two editions of The A-Z of South African Politics.
CPJ's recommendations
To the Rwandan government
Repeal criminal defamation and insult laws in accordance with the recommendation of the African Commission on Human and Peoples' Rights and international legal principals.

Bring the 2008 Genocide Ideology Law and other related laws on "divisionism" in line with international standards, give a precise definition of the crime, and allow journalists to report freely and critically.

Ensure accreditation processes for members of the media do not discriminate against critical journalists and that all journalists can access official events.

The

Rwanda Media Commission

, as a self-regulatory body mandated to protect journalists, should investigate claims of harassment of journalists and, where necessary, refer to the government for further action.

The government must investigate and prosecute attacks on journalists and respond appropriately to threats and attacks.

Strengthen funding and governance structures of the public broadcaster to ensure it operates as an independent service and to encourage reporting in the public interest.

As one of 13 African countries that has Freedom of Information laws, allow journalists access to materials and to investigate freely so they can perform their vital role as a watchdog.
To the international community
Consider Rwanda's press freedom record as part of multilateral and bilateral arrangements, including aid relationships. Develop specific benchmarks and continuously advocate for improved conditions for press freedom.

Continue to support professional media training and mentoring of editors, publishers, and journalists that includes a focus on the role of media in a democratic society.

Ensure that quality media training is available to freelancers, small private operators, and community media.

Encourage and provide practical training for investigative journalism in Rwanda and explore mechanisms to ensure that in-depth, investigative reporting is supported and sustainable.

Liaise with the Media High Council and provide support for training of police and military regarding the role and rights of independent journalists in a democratic society.
To the European Union
In accordance with its internal policies, the European Union should make press freedom a barometer and pillar of human rights by putting it at the center of its relations with Rwanda, and appeal to the Rwandan government to fully abide by its international obligations. These policies include the 2000 Cotonou Partnership Agreement, the 2012 EU Strategic Framework and Action Plan on Human Rights and Democracy, and the 2014 EU Human Rights Guidelines on Freedom of Expression Offline and Online.

The EU should use all appropriate financial instruments, in particular the European Instrument for Democracy and Human Rights, to help media and journalists under pressure. If faced with systematic attacks against the press and violations of press freedom, it should make use of the full range of instruments at its disposal, including condemnation or sanctions.