In 2017, CPJ's Burton Benjamin Memorial Award was renamed the Gwen Ifill Press Freedom Award to honor the veteran journalist and former CPJ board member, who died in 2016. The award is presented annually to an individual who has shown extraordinary and sustained achievement in the cause of press freedom.
Ifill was the award-winning moderator and managing editor of "Washington Week," the longest-running public affairs program on public television, and co-anchor and managing editor of "PBS NewsHour." She moderated national political debates, including the U.S. vice presidential debates in 2004 and 2008, and is the author of "The Breakthrough: Politics and Race in the Age of Obama." She was also a fellow of the American Academy of Arts and Sciences.
Ifill served as a senior advisor to CPJ until her death. She joined CPJ's board of directors in 2002 and was an active and engaged member for years. She hosted CPJ's International Press Freedom Awards dinner three times (in 2004, 2008, and 2012), and presented awards to journalists from Azerbaijan and Sri Lanka. In 2011, she also interviewed Dan Rather, who was honored with CPJ's 2011 International Press Freedom Award, at a public event. Together, they discussed the core values of journalism, the role of information for a free society, and the state of American journalism.
Below, the winners of CPJ's Gwen Ifill Press Freedom Award.
---
2023
Alberto Ibargüen, The John S. and James L. Knight Foundation
Ibargüen recently announced that he will be stepping down as president of the Knight Foundation after 18 years at its helm. Under his leadership, the foundation invested over $2.3 billion in journalism, arts, economic development, and research. Ibargüen is the former publisher of the Miami Herald and El Nuevo Herald. During his tenure, the Miami Herald won three Pulitzer Prizes and El Nuevo Herald won Spain's Ortega y Gasset Prize for excellence in journalism. He served on the board of CPJ from 1993 to 2005.
---
2022
Galina Timchenko, Meduza
Galina Timchenko is the editor of Meduza, an independent Russian news website based in Riga, Latvia. She was fired as editor-in-chief of the leading Russian news website Lenta.ru in 2014, to be replaced by a pro-Kremlin successor during Russia's first invasion of Ukraine. Nearly half of Lenta.ru's employees resigned in protest, and Timchenko and many of her colleagues fled to Latvia and went on to found Meduza to serve Russian-speaking audiences, free of censorship. The site has been blocked in Russia and labeled as a so-called "foreign agent."
---
2021
Jimmy Lai, Apple Daily
Jimmy Lai has become a symbol of the struggle to maintain press freedom in Hong Kong as China's Communist Party exerts ever greater control over the territory. In prison, denied bail, the outspoken critic of the Chinese government and advocate for democracy faces charges that could keep him in jail for life.
---
2020
Amal Clooney specializes in public international law, international criminal law, and human rights. A strong advocate for press freedom, she has served as international counsel for several journalists under threat. She is currently representing Maria Ressa, CPJ's 2018 Gwen Ifill award winner, who has been convicted of cyber libel, a criminal offense, in the Philippines.
---
2019
Zaffar Abbas, Dawn
Zaffar Abbas is the editor of Dawn, Pakistan's leading daily. Abbas, who has decades of experience as a reporter in Pakistan, has led Dawn since 2010. Under his editorship, Dawn and its reporters have come under government pressure several times.
---
2018
Maria Ressa, Rappler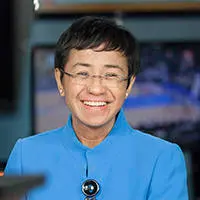 Maria Ressa is the founder, CEO, and executive editor of Rappler, a Philippine news website created in 2012 that is renowned for its critical coverage of President Rodrigo Duterte's controversial policies and actions. Rappler has been targeted by the Philippine government, but continues to operate, with Ressa challenging what she sees as a politicized decision by the government that is aimed at stifling critical coverage. Ressa, who has been a journalist in Asia for more than 30 years, has aimed to redefine journalism by combining traditional broadcast, new media, and mobile phone technology for social change.
---
2017
Judy Woodruff, PBS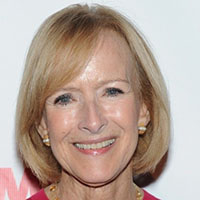 Broadcast journalist Judy Woodruff is managing editor and anchor of "PBS NewsHour," a show she co-anchored with Gwen Ifill, the late veteran journalist, from 2013 to 2016. Woodruff has worked in broadcast journalism for more than three decades at CNN, NBC, and PBS. She has received numerous awards for her work. She is also founding co-chair of the International Women's Media Foundation and is on the boards of trustees of the Newseum's Freedom Forum and the Urban Institute.
---
From 1991 to 2016, CPJ honored extraordinary individuals with the Burton Benjamin Memorial Award. (Click here to read more about the Burton Benjamin Memorial awardees.)