In 2017, CPJ's Burton Benjamin Memorial Award was renamed the Gwen Ifill Press Freedom Award to honor the veteran journalist and former CPJ board member, who died in 2016. The award is presented annually to an individual who has shown extraordinary and sustained achievement in the cause of press freedom.
Ifill was the award-winning moderator and managing editor of "Washington Week," the longest-running public affairs program on public television, and co-anchor and managing editor of "PBS NewsHour." She moderated national political debates, including the U.S. vice presidential debates in 2004 and 2008, and is the author of "The Breakthrough: Politics and Race in the Age of Obama." She was also a fellow of the American Academy of Arts and Sciences.
Ifill served as a senior advisor to CPJ until her death. She joined CPJ's board of directors in 2002 and was an active and engaged member for years. She hosted CPJ's International Press Freedom Awards dinner three times (in 2004, 2008, and 2012), and presented awards to journalists from Azerbaijan and Sri Lanka. In 2011, she also interviewed Dan Rather, who was honored with CPJ's 2011 International Press Freedom Award, at a public event. Together, they discussed the core values of journalism, the role of information for a free society, and the state of American journalism.
Below, the winners of CPJ's Gwen Ifill Press Freedom Award.
---
2018
Maria Ressa, Rappler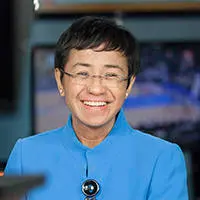 Maria Ressa is the founder, CEO, and executive editor of Rappler, a Philippine news website created in 2012 that is renowned for its critical coverage of President Rodrigo Duterte's controversial policies and actions. Rappler has been targeted by the Philippine government, but continues to operate, with Ressa challenging what she sees as a politicized decision by the government that is aimed at stifling critical coverage. Ressa, who has been a journalist in Asia for more than 30 years, has aimed to redefine journalism by combining traditional broadcast, new media, and mobile phone technology for social change.
---
2017
Judy Woodruff, PBS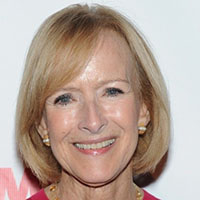 Broadcast journalist Judy Woodruff is managing editor and anchor of "PBS NewsHour," a show she co-anchored with Gwen Ifill, the late veteran journalist, from 2013 to 2016. Woodruff has worked in broadcast journalism for more than three decades at CNN, NBC, and PBS. She has received numerous awards for her work. She is also founding co-chair of the International Women's Media Foundation and is on the boards of trustees of the Newseum's Freedom Forum and the Urban Institute.
---
From 1991 to 2016, CPJ honored extraordinary individuals with the Burton Benjamin Memorial Award. (Click here to read more about the Burton Benjamin Memorial awardees.)