Gildo Garza sighs when he speaks of the institution that is supposed to protect him. "I feel disappointed, depressed, desperate, and alone," he said. "I no longer have any hope in a system that was supposed to help me build up a new life or get my old life back."
His old life was in Ciudad Victoria, the capital of the northern state of Tamaulipas, where he founded Cambio, a news magazine that covers politics, crime, corruption, and violence in a region caught in endless turf wars between criminal gangs.
Garza told CPJ that a local cell of Los Zetas, one of Mexico's most violent criminal gangs, abducted and beat him on three occasions in 2012 over his reporting, and that he received constant death threats. Finally, in June 2017, he fled to Mexico City with his family, hoping to find safety.
The journalist and his family were enrolled in a protection scheme by the Federal Mechanism for the Protection of Human Rights Defenders and Journalists, an institution that operates under Mexico's federal Interior Secretariat.
Garza is one of 365 reporters currently enrolled in the protection scheme. The number has grown steadily since the mechanism was founded under Felipe Calderón Hinojosa's presidency in 2012, following years of pressure from journalists and press freedom groups, including CPJ, for the government to address violence and impunity in the killing of journalists.
While the agency has undoubtedly saved lives, it is also beset with criticism from those enrolled in its scheme and rights organizations, who say that it is understaffed, underfunded, and unable to respond quickly with appropriate measures. At least four journalists enrolled in the scheme have been killed since its inception, including two in 2019. All four had been subjected to violence and had repeatedly reported threats against their lives. A fifth reporter, Cecilio Pineda Birto, who voluntarily left the protection scheme was later killed in 2017.
CPJ has determined that Pineda, along with the journalists Rafael Murúa Manríquez and Francisco Romero Díaz, were murdered in retaliation for their work, and it continues to investigate the killing of Cándido Ríos Vázquez and Rubén Pat Cauich to see if journalism was a motive.
Although the mechanism does not publicly provide details about specific safety measures provided to beneficiaries, CPJ was able to confirm that it had assigned bodyguards to Romero, who was shot dead in Quintana Roo in May, and provided a panic button to Ríos, who was killed in Veracruz state in August 2017.
"The mechanism is reduced to words alone when reporters who supposedly have safety measures end up being killed," said Garza.
On paper, the mechanism is supposed to coordinate security measures with civil society groups and government institutions in a governing board. A first response unit evaluates threats reported by journalists and assigns safety measures as needed.
Federal funding pays for a private contractor, RCU Systems, to provide over 40 services including bodyguards, panic buttons, safehouses, camera systems, bulletproof vehicles, and groceries. In the most extreme cases, reporters can be moved to safer areas such as Mexico City; currently more than 15 have been relocated, according to data provided to CPJ by the mechanism and the Association for Displaced and Attacked Journalists, an advocacy group founded by people displaced by violence, including Garza.
This assistance is not lost on the journalists it helps. One of those, Julio Caballero, told CPJ, "I would have been dead if it weren't for the mechanism." Caballero said he received numerous death threats while working as a radio show host in Chilapa, a city in the southern state of Guerrero. The mechanism arranged for him to be moved to safe house earlier this year.
"I felt a noose around my neck for a long time and didn't even know that there was a way to get me to safety until they came around," he added. "There isn't anyone else in the country who can do that for us."
However, dozens of journalists with whom CPJ has spoken in the past two years said that the measures offered are often insufficient or ineffective. The journalists spoke of inadequate risk evaluations, panic buttons that don't work, and a lack of coordination with the police and other security agencies.
José Ignacio Santiago, the founder and editor of Pluma Digital Noticias, counted on the mechanism to keep him safe, after receiving death threats in 2017 from people he believed were linked to organized crime, over his reporting in Isthmus of Tehuantepec, a region in Oaxaca state. Then in December 2018, he narrowly survived an attack by gunmen in the town of Juchitán, after the mechanism reduced some of the protection measures put in place for him.
"The attack happened after the mechanism determined that I didn't need a security detail, overruling an earlier risk evaluation that said I did," Santiago said. "I was basically left unprotected. After I escaped the attack, I called for help using the panic button the mechanism gave me, but it never showed up."
Santiago said that he thinks the mechanism often takes decisions to strengthen or weaken protection schemes without sufficient knowledge of the situation those enrolled in it are dealing with. "In my case, it was an arbitrary decision. I was in danger, and yet I was left without protection," he said.
An official at the mechanism told CPJ that the organization does not comment on individual cases due to privacy and security concerns.
Garza also told CPJ he didn't think the mechanism evaluated risk properly.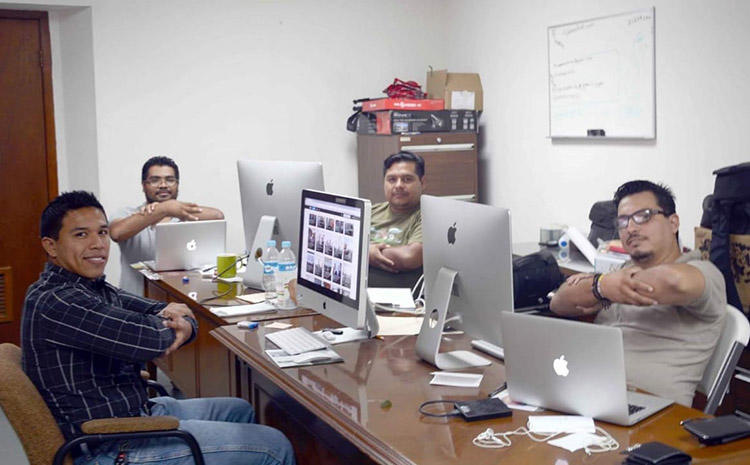 "There are people working for the mechanism who have no idea what they're doing, frankly," he said. "They don't adapt to new situations."
Garza, who now runs Cambio from the capital, said that while the mechanism provided a safe house, some basic protections and groceries, he can't return to Tamaulipas. "The mechanism never offered us a solid plan to guarantee our safety there," he said.
Aarón Mastache, who has headed the mechanism since December 2018, said that he was aware of complaints and issues raised by beneficiaries. "We have a lot of work to do. We need to improve the way we evaluate risk and we need to coordinate better with federal and state authorities," he said.
Mastache added that the mechanism was looking into the cases of reporters who were killed while enrolled in its protection schemes. "Every one of those cases is a huge personal blow to us," he said. "What we've learned from those cases is that we need to be much more on top of them. We need to respond quicker and sometimes take decisions that a beneficiary may not agree with, if it's in the interest of their safety."
In part, the mechanism's effectiveness is hampered by insufficient funds and personnel. In 2017 and 2018, the mechanism warned that the amount of money needed for safety measures was running out, only to be provided with extra funds at the last minute and after widespread criticism from press freedom groups, including CPJ.
It is also run by a staff of around 35, a number that has not increased despite the case load rising from 338 in 2014 to almost 1,200 by late 2019, according to data provided by the mechanism. Members of staff, who spoke with CPJ on condition of anonymity because they were not authorized to speak on the matter, said they lacked sufficient resources to adequately carry out their work.
Many of these criticisms were reflected in a report published in July by the Mexico office of the United Nations High Commissioner for Human Rights, which Mexico's federal government commissioned. The evaluation concluded that while its effectiveness had improved since 2012, the mechanism was critically underfunded and understaffed.
Mastache said that the government and mechanism were committed to the recommendations included in the report, and acknowledged understaffing and underfunding. "I think it's a problem that we work with the same number of people as the mechanism did several years ago, even though the number of people we incorporated has increased significantly, especially the past two years," he told CPJ during an interview in September. "It means our workload is higher, and we still haven't found a solution for that."
In response to a question asked by CPJ at the daily press conference on November 6, President Andrés Manuel López Obrador said that the institution would be provided with "unlimited resources" and would commit to the recommendations of the report.
"Having more resources is good, but we also need better coordination with law enforcement agencies," Mastache said. "The mechanism won't be able to do much more than it can now if we don't design a strategy to combat impunity." >
[Reporting from Mexico City]