The Torch is a weekly newsletter from the Committee to Protect Journalists that brings you the latest press freedom and journalist safety news from around the world. Subscribe here.
One year after the Indian government revoked Jammu and Kashmir's limited governing autonomy, Kashmiri journalists told CPJ Senior Asia Researcher Aliya Iftikhar about new tactics authorities are using to censor the media. Press freedom has deteriorated drastically, with a rise in harassment, ongoing communication restrictions, increased surveillance, and a proposed new media policy that would be a "nail in the coffin" for media in Kashmir. Last week, authorities in Kashmir detained journalist and editor Qazi Shibli, just a few months after his release from prison, and reporter Aasif Sultan is still jailed.
In Mexico, journalist Pablo Morrugares was killed in Iguala, Guerrero, on August 2. He is at least the second journalist to be killed this year while enrolled in a federal protection program for journalists under threat. Before Morrugares was killed, at least two journalists had been murdered in 2020 in Mexico in direct retaliation for their work, and CPJ is investigating a third killing to determine the motive.
Global press freedom updates
Spotlight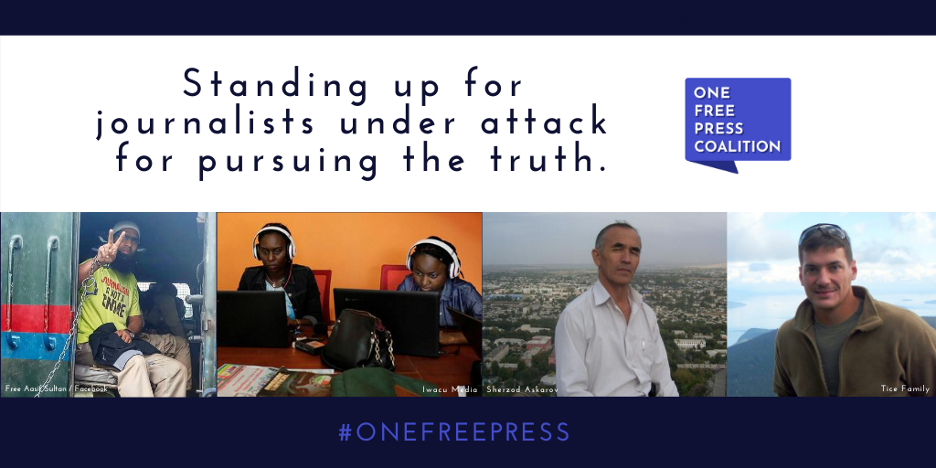 Each month the One Free Press Coalition leverages the power of member organizations to raise awareness and inspire action on behalf of journalists under threat. The August
One Free Press list was published this week, and includes 10 journalists and outlets targeted for their work.
Some of the cases featured this month are Aasif Sultan, detained for close to two years in Kashmir; human rights reporter Azimjon Askarov, who recently died in prison while serving a life sentence; and the reporting team at Burundi outlet Iwacu, who are imprisoned on a two and a half year sentence in connection to their reporting. Learn more about their stories here.
---
Do you have a question about journalist safety? CPJ's safety experts will answer safety questions from journalists and newsrooms. Sign up to receive CPJ Emergencies' email alerts here: cpj.org/emergencies
What we are reading (and watching)
Do you have an Amazon Alexa-enabled device? Enable CPJ's flash briefing skill to stay up to date with the latest press freedom news from around the world.