Pavel Sheremet
Bureau Chief, ORT Russian television
Editor, Belarusskaya Delovaya Gazeta
Following is the text of a videotaped message from 1998 CPJ International Press Freedom Award recipient Pavel Sheremet of Belarus to guests at an awards ceremony November 24, 1998, at 9 p.m. at the Waldorf-Astoria in New York. The Belarusian government refused to lift a year-long travel restriction to allow the ORT bureau chief and editor of Belarusskaya Delovaya Gazeta to travel to the United States to receive the award.
---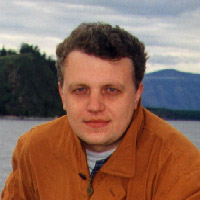 A year ago while in jail, I often had a feeling that I'd never get out. The investigation against me and my colleagues on the pretext impossible anywhere in the civilized world was just an example of how the government treats the mass media in Belarus. My personal experience is proof that this pressure is hard to withstand and dangerous.
Had it not been for the support of journalists in Belarus, Russia, and other countries, the outcome would have been hard to predict. I can't thank enough my friends, colleagues, all my acquaintances, and people I never got to meet. I express gratitude to the Committee to Protect Journalists for this award, which is well-deserved by many journalists in Belarus, who in Central Europe on the eve of the third millennium, are forced to work in an atmosphere of dictatorship and suppression of freedom. This award is a great support for all Belarusian journalists. Thank you.