CPJ TO HONOR FIVE JOURNALISTS



Gao Qinrong

Reporter spent 8 years in jail in China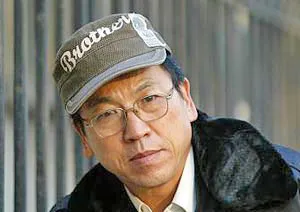 Gao Qinrong, who worked as a reporter for China's official Xinhua News Agency in the northern province of Shanxi, was released last year after spending eight years in prison. In 1998, the investigative reporter exposed a scam irrigation project in his home province; Xinhua didn't publish the report but it was circulated in the internal edition of People's Daily, which is distributed to Communist Party leaders. When the story went on to attract national media attention from other news outlets, local officials blamed Gao. He was charged with a laundry list of crimes, including embezzlement, fraud, and even pimping, and sentenced to a 12-year jail term. After his early release for good behavior–he ran a prison newspaper–Gao gave lengthy interviews to Chinese and international news organizations. Before it was shut down domestically, coverage of his case drew new attention to the issue of press freedom in China. Gao is struggling to get the charges against him dropped so he can return to working as a reporter.

Translated version of Gao Qinrong's prepared remarks for the International Press Freedom Awards ceremony:




The BBC's Alan Johnston recognizing Gao Qinrong at the International Press Freedom Awards ceremony
---

Following are transcribed excerpts from a videotaped interview with Gao, airing as part of CP
J's International Press Freedom Awards Dinner:
When I was a career journalist, I was very passionate because when you are a journalist, you work closely with the people. And of course, you have a reputation to uphold. So as a journalist, you are voice of the people, and it is your responsibility to narrate their hardships and woes, and do so in a truthful manner. You have to accurately portray their happiness, their sorrows, their anger, and give expression to their views on society and government. …
In 1997, I was working Xinhua's Shanxi branch and was told about an agricultural engineering scandal. A lot of money was spent on this project, but it was all fake. … I wrote an article for the People's Daily on the project at the end of 1997. [The story appeared in the internal edition of the People's Daily, which is distributed to those with top-security clearance only.] In early 1998, someone to say they'd like to speak with me.
On April 5, 1998, the investigators came to see me. I went into the meeting feeling quite glad, because I thought they were going to investigate this fake project. However, once the discussion began, they didn't ask me any questions about the fake project; instead they questioned me and asked me what problems I had. So the discussion went in the wrong direction. I said, 'You're supposed to be investigating the fake engineering problem but instead, you are investigating me.' This ordeal made me very angry.
And since they were sent by orders from above, I had no choice but to cooperate and try my best to answer their questions. They asked me 'Where did your cell phone come from? Where did your beeper come from?' So I answered them truthfully. They didn't believe me so they went to the store to check my receipts, but the facts checked out with my account. And then, in July, they started having dialogues with me again: Why did you write that story? What was your motivation in writing it? And who gave you the information? To the first two questions, I answered that it is because I wanted to fight corruption. As for the third question, I said I cannot tell you who my sources were. You have your ethics in your line of work and a journalist also has to uphold his ethics in his work. But these interrogators were very persistent. They kept emphasizing that they are representatives of the Central Communist Party and that as a party member, I should believe the party above all else. They promised that they would not retaliate. And so like this, I told them who my sources were. …
But who knew that after this conversation, the Public Security Bureau would arrest the guy who provided the information for my articles. On September 18, the story was picked up [in the national media] and the scandal was publicly exposed. … You can imagine that the officials were infuriated. So for a second time, they sent people investigate me.
---

To: Central Discipline Committee and People's Daily
From: Gao Qinrong, reporter for Shanxi Youth Daily
Recently I have been reporting from Yuncheng, Shanxi Province, where in order to welcome the All-China Farmland Water Conservancy Meeting, a fraud is being carried out, exhausting the people and draining official funds, spending 280 million RMB to build a fake irrigation project.
According to my investigation, for many years, the residents of Yuncheng have had to depend on favorable weather in order to support themselves and have enough to eat and survive. The water problem has always been a headache for people living there and leaders at all levels have had to rack their brains to find a solution. In 1995, local leaders heard about a foreign irrigation technology that could be used to resolve Yuncheng's water problems. But after further research, it was discovered that the soil in Yuncheng was not the right quality and so the technology could not be applied there. Local farmers also experimented with the new technology and found that it didn't work. But the newly appointed commissioner Huang Youquan, upon learning that the Water Conservancy Meeting was going to be held in Shanxi, in order to enrich himself and enhance his reputation, decided to promote the technology in the entire region. At a provincial work report meeting, Huang Youquan said that 285 million RMB had been earmarked for the project, including 15 million for cadres' salaries.
In order to swindle the central authorities, Huang Youquan paid no heed to the fact that the irrigation technology could not be put to use in his region. When I investigated the situation, I discovered that many of the irrigation towers that were built along the side of the highway were fake; some were just half-towers built to look like full towers from the road, some were fake and were empty inside.
I believe this is a typical corruption project, and I hope that our leaders will look into it.
Translated from the original by Sophie Beach.
---
Here are prepared remarks from the BBC's Alan Johnston in recognizing Gao Qinrong at the International Press Freedom Awards ceremony:
I learned in Gaza this year what it is like to be held against your will. But when I was released by my captors I was free to leave the country. That is not the case for Gao Qinrong. He served eight years in jail but he is still a prisoner in his own land. China has refused to issue him a passport so he cannot be here tonight to accept his International Press Freedom Award.
Gao did, however, send a letter thanking CPJ. I would like to read a small extract.
"We could not come to the United States to receive the award. This is really a pity, not only for me, but also for all the people who are dedicated to justice in the world! We don't know why a citizen, who has regained his freedom, could not go abroad freely according to the laws….But as long as we continue to uphold justice and stick to our intuitive knowledge and belief, we are certain that a brilliant tomorrow is sure to come! I hope the ceremony is a great success! Your friend: Gao Qinrong"
Gao's case is unfortunately not unique. Chinese journalist Jiang Weiping, honored by CPJ in 2001, was released after serving five years in prison in 2004 but he has also been denied a passport, and so cannot see his wife and daughter who now live in Canada.
Our honoring of Gao Qinrong here tonight has not gone unnoticed in China. Officials have told CPJ of their displeasure.
We hope they will change their minds and let him leave. We will hold Gao's award here until he can attend an awards dinner and collect it in person.
In the meantime, there is something we can all do to keep pressure on Chinese officials to do the right thing. Less than nine months before the start of the 2008 Summer Games in Beijing, there are at least 29 journalists behind bars in China. Help CPJ send a message to the Chinese government to release our colleagues by signing the cards in the middle of your table.
Please use the pens provided to sign the cards and leave them in the bowl in the middle of your tables.
In January we delivered hundreds of the cards signed at last year's dinner to Russian government officials and it did yield results. I can tell you from experience what a difference it can make when the journalism community works together to help secure a reporter's release.
Thank you and congratulations to Gao Qinrong in China.
---
Here is the translated version of Gao Qinrong's prepared remarks for the International Press Freedom Awards ceremony:
Ladies and gentlemen, board and staff of the Committee to Protect Journalists, guests, good evening,
On the occasion of the 17th Annual International Press Freedom Awards (IPFA) ceremony, on behalf of myself, my wife Duan Maoying and my daughter Gao Ya, I would like to extend my highest respects to all the journalists, publishers, and media representatives gathered in New York tonight from around the world, to the entertainment, finance and legal professionals in attendance, and to my friends. And let me wish all of you the best of health and happiness.
We could not come to the United States to receive the award in person for various reasons. This was a disappointment, not just for me, but for everyone dedicated to promoting justice in the world. I don't know why a Chinese citizen who has regained his freedom could not go abroad freely according to the laws of his country. What was the real reason behind this?
Three months ago, I was told that the International Press Freedom Award might be awarded to me. I did not anticipate this for three reasons. Firstly, I feel that I have achieved very little in comparison with other journalists. Secondly, for me, disclosing corruption is a straightforward obligation. A journalist should do whatever is in the interest of the public, especially when the rights of ordinary people are infringed. At such a time, of course a journalist ought to come out and speak for them! Finally, although I was mistreated and put in jail for eight years for no reason, this was a natural outcome of historical developments. In a society where democracy and freedom have not been fully realized, self-sacrifice and imprisonment cannot be avoided. I would be happy if my experience could help promote freedom of speech and push China further on its way towards democracy and the rule of law. That is why I think what I have done is not enough and that I should keep working.
What is a journalist? I believe it is someone that records events truthfully. Someone whose eyes should be as sharp as a high quality digital camera; someone who can run as fast as the wheels of a car to wherever the news is breaking; someone whose pen serves as a dagger, a javelin, a carving tool, always battling social problems and upholding justice. It is the historical mission of a journalist to safeguard the law, and it is his or her duty to maintain social equality and justice. In addition, a journalist is an instrument which guarantees the people's right to know and broadcasts the voice of public opinion.
In China we tell the story of a middle school student who asked his teacher what it means to be a journalist. The teacher told him about a time when an armed robber tried to rob a bank. Most people ran away as fast as they could, but one stepped bravely forward. The robber pointed a gun at him, and the person aimed his camera at the gunman. The gunman pulled the trigger and the person pressed the shutter. The bullet whizzed past the man's ear. But he feared nothing – the color of his face never changed and his heart didn't skip a beat. That person was a real journalist. We should feel proud of our profession. Of course, the press in every country has its own characteristics and conditions. But our goals and our mission are universal.
What we can say with certainty is that our world is a complicated one. It will not necessarily improve through our efforts. But without them it will certainly get worse, and that is the value of journalism. As we can see from recent developments, journalists are unfairly treated and stripped of their dignity and official rights because of official corruption. This situation has been getting worse and worse. For journalists there is hope as well as disappointment. There is glory, but mixed with grief and sorrow. There is pride, but not without shame. But as long as we continue to uphold justice and stick to our knowledge and beliefs, a more hopeful future beckons.
I wish the award ceremony all possible success.
Your friend,
Gao Qinrong
November 15, 2007