CPJ TO HONOR FIVE JOURNALISTS


Adela Navarro Bello
Director of Zeta, Tijuana, Mexico
See a video clip about Navarro Bello.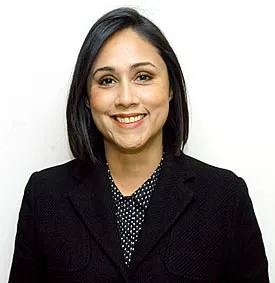 Adela Navarro Bello, 39, is the general director of the weekly magazine Zeta in the border city of Tijuana, Mexico. Created in 1980, Zeta is one of the only publications to regularly run investigations on organized crime, drug trafficking, and corruption in Mexico's northern states, where self-censorship is rampant. The cost of Zeta's coverage of crime along the U.S.-Mexico border has been high: Héctor Félix Miranda, co-founder of the magazine, was killed in 1988, and co-editor Francisco Ortiz Franco was murdered in 2004.
In 1997, after an assassination attempt against J. Jesús Blancornelas, the founder and then director of Zeta, in which one of his bodyguards was killed, Mexican authorities provided Navarro with a bulletproof vest and two bodyguards. Blancornelas won this award in 1996 and passed away last year. Before becoming general director, Navarro worked as a writer, columnist, and a member of the editorial board. In 1994, she covered the Chiapas conflict for the magazine. Since then, she has interviewed presidents, ministers, governors, and leaders of Mexican political parties. Today, she writes the column "Sortilegioz."

Navarro's remarks for the International Press Freedom Awards ceremony


Read some of Zeta's most prominant cover stories :
Zeta's investigative unit's article on the power of organized crime in Baja California (in Spanish.)

Zeta's investigative unit's article on the confession of reputed Mexican drug kingpin Javier Arellano Félix, a.k.a. El Tigrillo, in a Southern California court (in Spanish.)

Navarro's article on the federal government's campaign against drug cartels in northeastern Mexico (in Spanish.)

Zeta's investigative unit's articles on the Mexican government's investigation of a video linking a government official to the Sinaloa Cartel: from the May 4-10 edition, from the May 11-17 edition of the magazine (in Spanish.)
Read about the legacy of Zeta's founder and IPFA receiver, J. Jesús Blancornelas, in a special edition of Zeta (in Spanish.)
---
Following are transcribed excerpts from a videotaped interview with Navarro, airing as part of CPJ's International Press Freedom Awards Dinner:
Navarro: Last week, we published the name of eight municipal police officers that are taking money from the people, and now our publication is part of an investigation in a court.
Q: That's great. That's a great result.
Navarro: We are doing all the investigation, not the authorities. We look for the bad cops. We find the bad cops. We publish their names, and then the authorities come and begin an investigation.
Q: So if it wasn't for you, the crimes would be committed and nobody does anything about it.
Navarro: It's not just us. It's our readers. It's the people who look for our investigative journalists. They support us with their words, with their help and obviously, within our newspaper.
Q: I read a poll that Mexicans trusted journalists more than they trusted the police, more than they trusted a whole bunch of other government officials. I think the pope and the Catholic Church were higher than the journalists.
Navarro: Yes, they trust us more because government authorities or police authorities are infiltrated, or corrupt, or some of them doing nothing.
Q: So you're not just telling the story. You are basically getting authorities to do something.
Navarro: We are an investigative newspaper. We look for all the elements of a story and we publish. And that is something that the authorities aren't doing.
Q: Tell us about your colleague, Hector Felix Miranda, and how he was killed.
Navarro: Hector Felix was co-general director [of Zeta] in 1988 when he was killed. He was driving his car. He was coming to the office and two cars blocked him in. And from one of the cars, a gunman shot him with four bullets. He died instantly. It was a terrible, horrible way to die. … Later, the government found two persons, two material killers. One is in a prison in Jalisco and the other one in Mexicali. … They have sentence for 27 and 25 years. But the government closed the case and has not apprehended the intellectual author.
Here are Adela Navarro Bello's prepared remarks for the International Press Freedom Awards ceremony:
In Mexico, the greatest enemy of a free press can be found in one dangerous equation: Corrupt authorities, plus organized crime, equals impunity.
They want to silence us with bullets. In the past seven years, 17 journalists have been murdered in Mexico and others remain missing. But 95 percent of these cases are still unsolved by Mexican authorities.
This deadly persecution has gone too far. In response, some newspapers censor themselves, and some have closed down. At Zeta, we have never healed completely after two colleagues were killed and our former editor was attacked. But we continue our crusade to defend and practice investigative journalism.
Government does not always directly restrict the press, but it is often unable or unwilling to address violence and insecurity making it a silent accomplice in the creation of war zones in parts of the country.
Efforts by President Felipe Calderon to fight organized crime, with financial and strategic backing from the United States, must include measures that allow the practice of investigative journalism. The safety and integrity of journalists and the investigation of the 17 journalist murders are critical elements. A country that is free and democratic must respect and protect press freedom.
As co-editor of an independent newspaper dedicated to investigation and analysis in Mexico, I stand before you to receive this recognition of the Committee to Protect Journalists. I take it as recognition of the kind of journalism we are committed to follow at Zeta, a journalism that exists even in difficult conditions.
We will continue to do our work, to investigate, to seek the truth. But we are not heroes. And, no, we are not suicidal either. We are professionals who want to respond to the needs of an informed society. There is a need out there to know more, to follow the actions of the government carefully, and to keep an eye on political parties and social groups. And people need to know more about the group that stands between government and society–this group being organized crime.
At Zeta,we will continue our work thanks to the support of our readers and organizations such as CPJ, which protect us and support our journalism.
I want to say thank you to all the members of CPJ, to Chairman Paul Steiger, Executive Director Joel Simon and Carlos Lauría, director of the Americas program; to the readers; and to that brave husband of mine.
I thank you all very much.