---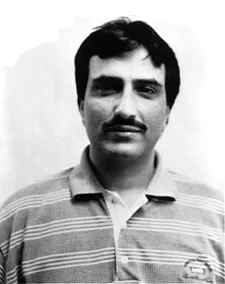 ---
The career of Kashmiri journalist Yusuf Jameel, one of the leading reporters on the civil war in Indian-held Kashmir, has been marked by violent reprisals–beatings, grenade attacks, and, last fall, a letter bomb addressed to him that killed a colleague.
Formerly a correspondent for the BBC and a stringer for Reuters and Time magazine, Jameel currently works as a reporter in Delhi for the daily newspaper Asian Age. He returned to Kashmir in September to report on the first state-assembly elections there since the civil war began in 1989. But getting the story was not the only purpose of Jameel's trip. He had returned to attend a memorial service by Kashmiri journalists for Mushtaq Ali, a cameraman with Asian News International and Agence France-Presse. Ali was fatally injured in September 1995 when he opened a letter bomb addressed to Jameel, who was working for the BBC at the time. Jameel sustained only minor injuries. Soon after, he relocated to London, where he worked for the BBC for several months more before returning to India.
ATTACKS ON JAMEEL SIGNIFY PROBLEMS FACING KASHMIRI JOURNALISTS
Like so many of his colleagues, Jameel has had to withstand pressure and attacks from all parties to the conflict in Kashmir, which pits Indian security forces and government-backed militias against an array of guerrilla groups fighting for the state's independence or merger with Pakistan. The combatants view the local press as being biased in favor of their adversaries, and retaliate through violence and intimidation. To date, six Kashmiri journalists have been murdered in the course of their work; in four of those cases–including Mushtaq Ali's–the perpetrators' identities remain unknown. Srinagar-based newspapers have frequently been forced to suspend publication under pressure from the various warring parties. And numerous local journalists have survived abductions, including 19 correspondents for the foreign and domestic media who were kidnapped and detained for seven-and-a-half hours by an Indian-backed militia while en route to a press conference last July.
HIGH PROFILE MADE JAMEEL KEY TARGET FOR ALL SIDES
While working as a journalist for the BBC and Reuters–news organizations that are widely respected in Kashmir for their nonpartisan coverage of the war–Jameel was an especially conspicuous target for intimidation. In 1990, Indian security officers seized him, took him blindfolded to a remote location and held him incommunicado for interrogation about a colleague's alleged contacts with militants. Unlike most cases involving attacks on Kashmiri journalists, Jameel's abduction resulted in disciplinary action for three of the officers involved. On two separate occasions in 1992, unidentified assailants threw grenades at Jameel's home and office in Srinagar. Later that year, security officers severely beat him on the head as he attempted to cover a protest march by the Kashmiri women's organization Dukhtaran-e-Milat; Jameel was hospitalized for four days following the assault. In addition to the violent reprisals, he has periodically faced threats from militant separatists who were displeased with his coverage of the war.
As of November 1996, Jameel continued to be based in Delhi. In an article for the International Press Institute's IPI Report, however, he said, "I am keen to return to Srinagar to resume work, but many well-wishers, concerned for my safety, insist that I should not do so." But, he added, "I believe that such risks are part of my profession."
---