Goenawan Mohamad
Founder and Editor, Tempo

Following is the text of a videotaped message from 1998 CPJ International Press Freedom Award recipient Goenawan Mohamad, editor of Tempo magazine in Indonesia, to guests at an awards ceremony November 24, 1998, at 9 p.m. at the Waldorf-Astoria in New York.
---
I would like to thank the Committee to Protect Journalists for choosing me as one of the recipients of the 1998 International Press Freedom Awards. Regretfully, I cannot come to New York to join you in this special evening.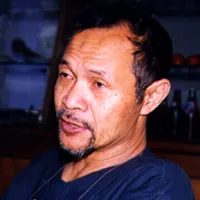 The current situation in Indonesia does not allow me to leave the country. Not because I have the illusion that I can save the country from further turmoil, but because today in Indonesia a journalist has to do many things besides writing. Thanks to the outcome of the May revolution that put an end to Suharto's regime, Indonesia can enjoy the first stage of freedom of expression. But freedom requires a set of institutions. As of today, the institutions to defend this newly won freedom are still fragile. Forces of repression remain strong, and they may strike back. For this reason, a journalist has to be involved at least temporarily with a broader effort to prevent their return to power. I learned from my past experience that expressions of concern and support from friends living in other parts of the world did save my colleagues and me from further persecution. This evening is another invaluable gesture of your support.
I hope my absence will not be taken as a sign of ingratitude. Let me emphasize, however, that if I had the opportunity to come there this evening, there would still be a group of people you would not meet. This group of people are my comrades in arms, journalists who have created a clandestine network of free information whose names will never be printed anywhere. With them, I would like to share this honor. With them, I would like to say, once again, thank you.