CPJ's annual International Press Freedom Awards and benefit dinner honored courageous journalists from around the world on Tuesday, November 20, 2018, in New York City.
The dinner was hosted by Bill Whitaker, veteran journalist and "60 Minutes" correspondent. The 2018 dinner chair was Meher Tatna, president of the Hollywood Foreign Press Association.
---
CPJ's 2018 IPFA honorees are:
Amal Khalifa Idris Habbani, a freelance journalist and contributor to the Sudanese news outlet Al-Taghyeer, has worked in Sudan since she began her career in 2008. She is also the co-founder of the local independent press freedom group Sudanese Journalists Network. She has repeatedly been harassed and detained by Sudanese authorities in connection with her coverage of protests and official wrongdoing.
Sudanese journalist #AmalHabbani has been detained several times for her work. Sudan should stop harassing journalists! #IPFA
---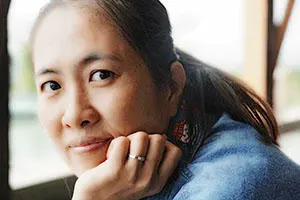 Nguyen Ngoc Nhu Quynh, one of Vietnam's most prominent independent bloggers, is best known by her penname Me Nam or "Mother Mushroom." She was released from prison in October while serving a 10-year term on charges of "propagandizing against the state." Prior to being imprisoned in 2016, she faced frequent harassment by Vietnamese authorities. In 2014, she told CPJ she feared she would eventually be arrested and jailed.
Authorities in #Vietnam should release all journalists from prison! #IPFA
---
Investigative reporter Luz Mely Reyes has covered politics in Venezuela for more than 25 years. Her first day as a reporter in 1992 coincided with former President Hugo Chávez's first coup attempt. In 2015, she and two journalists founded the independent news website Efecto Cocuyo to work on "journalism we believed in." There, Reyes and her team host training workshops and panel discussions and collaborate with international journalism organizations and news outlets.
The media environment has deteriorated in #Venezuela, but @LuzMelyReyes remains a champion of #pressfreedom #IPFA
---
Anastasiya "Nastya" Stanko is a broadcast journalist and a member of the Ukrainian "Stop censorship" movement. She previously worked for the Ukrainian TV channels Pershiy and TVI and in 2013 co-founded the independent media channel Hromadske. In 2014, while reporting on the conflict in eastern Ukraine, she and her cameraman were taken hostage for two days. She continues to report on the war and on human rights violations by police and Ukraine's Security Service in the area.
.@StankoNastya remains a staunch advocate for #pressfreedom in #Ukraine. We need more voices like hers #IPFA
---
Gwen Ifill Press Freedom Award Winner
CPJ's Gwen Ifill Press Freedom Award is presented annually to an individual who has shown extraordinary and sustained achievement in the cause of press freedom.
Originally the Burton Benjamin Memorial Award, it was renamed in 2017 to honor Gwen Ifill, the veteran journalist and former CPJ board member who died in late 2016.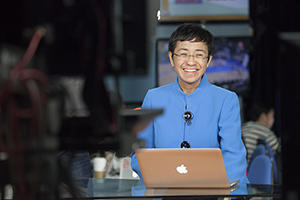 (Maria Ressa)
Maria Ressa is the founder, CEO, and executive editor of Rappler, a Philippine news website founded in 2012 that is renowned for its critical coverage of Philippine President Rodrigo Duterte's controversial policies and actions.