From 1991 to 2016, CPJ presented the Burton Benjamin Memorial Award to individuals who show extraordinary and sustained achievement in the cause of press freedom.
The Burton Benjamin Award is named for Burton Benjamin, who was senior executive producer at CBS News and served briefly as chair of CPJ's board of directors before his death in 1988. During his 29 years in television, Benjamin worked as a writer for several CBS News programs, including "The 20th Century." He also supervised "CBS News Sunday Morning" and was executive producer of the "CBS Evening News" with Walter Cronkite, who called him "the finest documentary producer with whom I was ever privileged to work."
Benjamin is perhaps best remembered as the author of "The CBS Benjamin Report," which followed his internal probe of the 1982 CBS documentary on the Vietnam War. Benjamin also wrote "Fair Play: CBS, General Westmoreland and How a Television Documentary Went Wrong." After he retired from CBS in 1985, he continued to produce programs for CBS, often collaborating with Cronkite.
In 2017, CPJ renamed the award the Gwen Ifill Press Freedom Award to honor the late journalist who died in 2016. (
Click here
to read more about the Gwen Ifill Press Freedom awardees.)
Below, the past winners of CPJ's Burton Benjamin Memorial Award.
---
2016
Christiane Amanpour, CNN
Amanpour is CNN's chief international correspondent and anchor of the network's award-winning global affairs program "Amanpour." She is a senior advisor to CPJ, and is on the board of the International Women's Media Foundation. In 2015, she was named UNESCO's goodwill ambassador for freedom of expression and journalist safety. She has reported from countless countries during her time with CNN, and has interviewed many of the prominent world leaders of the last two decades.
---
2015
Kathy Gannon, The Associated Press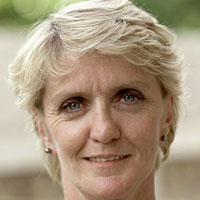 Kathy Gannon is a special regional correspondent for Pakistan and Afghanistan for The Associated Press. She has covered the region for the AP as a correspondent and bureau chief since 1988, a period that spans the withdrawal of Russian soldiers from Afghanistan, the assassination of Pakistani Prime Minister Benazir Bhutto, the Afghan civil war between Islamic factions, and the rise and fall of the Taliban. Gannon is the author of the 2005 book "I Is for Infidel: From Holy War to Holy Terror."
---
2014
Jorge Ramos, Univision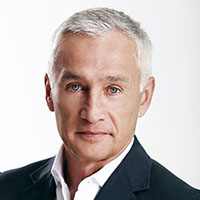 Jorge Ramos is a Mexican-American journalist and author. He has co-anchored the award-winning evening newscast "Noticiero Univision" (Univision News) since 1986. He also hosts "Al Punto" (To the Point), the Univision Network's Sunday public affairs program, as well as his first program in English, "America with Jorge Ramos," on Fusion, a TV network and joint venture between ABC News and Univision News.
---
2013
Paul Steiger, ProPublica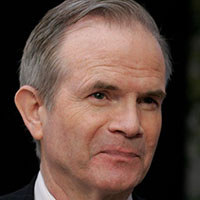 Paul Steiger is president and editor-in-chief of ProPublica, a New York-based nonprofit newsroom focused on investigative journalism, a position he assumed in January 2008. Steiger was previously editor-at-large at The Wall Street Journal, after stepping down in May 2007 from a 15-year stint as managing editor and vice president of Dow Jones & Company. Steiger is a CPJ senior advisor and has served as the chairman of CPJ's board.
---
2012
Alan Rusbridger, The Guardian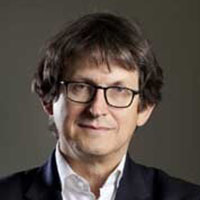 Alan Rusbridger was editor-in-chief of Guardian News & Media from 1995 to 2015. Under his leadership, the U.K. newspaper became a stalwart of watchdog reporting while pioneering and championing open and independent journalism. The paper became the third largest in the world with Rusbridger at the helm. He has persevered in staunch defense of the right of the press to investigate and publish stories in the public interest. He is also on CPJ's board of directors.
---
2011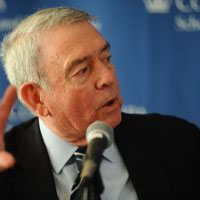 Dan Rather's distinguished career spans 60 years of probing journalism as a television correspondent and anchor covering stories around the world. During his 44 years with CBS News, he was anchor and managing editor of "The CBS Evening News" for a record 24 years and was a correspondent for "60 Minutes," which has been at the center of many press freedom stories. In 2006, Rather founded the company News and Guts and became anchor and managing editor of HDNet's "Dan Rather Reports."
---
2010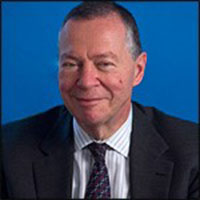 Aryeh Neier is a pillar of the human rights community. He spent 15 years with the ACLU, including eight as national director. He was a founder in 1978 of Human Rights Watch and served as its executive director for 12 years before joining the Open Society Institute. In 1981 when a group of U.S. journalists wanted to help colleagues overseas who were in trouble, Neier provided invaluable advice about starting an NGO. That organization became CPJ, and Neier served on its board for many years.
---
2009
The late Anthony Lewis was a two-time winner of the Pulitzer Prize and one of the foremost thinkers on freedom of speech and First Amendment rights. In a distinguished career at The New York Times, Lewis served as columnist, bureau chief in London, and reporter in Washington covering the Supreme Court, the Justice Department, and legal affairs. He authored five books and lectured on journalism at Columbia and Harvard as well. Until his death in 2013, Lewis was a tireless scholar of all things journalism.
---
2008
Beatrice Mtetwa is a prominent media and human rights lawyer. Mtetwa has defended numerous journalists against spurious charges brought by Zimbabwean President Robert Mugabe's government. She represented many of the journalists arrested during a massive crackdown on the press in the run-up to the 2008 presidential election as well as New York Times reporter Barry Bearak and British freelance journalist Steven Bevan, who were arrested under an obsolete press accreditation law in 2008.
---
2007
Tom Brokaw, NBC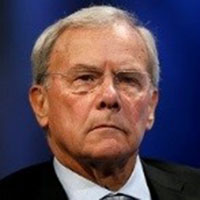 Tom Brokaw is one of the most trusted and respected figures in broadcast journalism. On December 1, 2004, he stepped down as the anchor and managing editor of "NBC Nightly News" after 21 years on the broadcast. He continues to work with the network, reporting and producing documentaries and providing expertise during breaking news events. He is also a longtime CPJ supporter and joined the board of directors in 1993. He now serves the organization as a senior advisor.
---
2006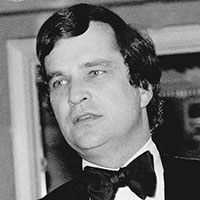 As newspaper editor, television journalist, foundation executive, and teacher, Hodding Carter III has had a distinguished and diverse career spanning more than four decades. Carter started working at his family's newspaper, the Greenville, Miss.-based daily, Delta Democrat-Times, in 1959 and went on to spend almost 18 years as a reporter, award-winning editorial writer, editor, and associate publisher there. From 1998 to 2005, Carter served as president and chief executive officer of the Knight Foundation.
---
2005
Peter Jennings, ABC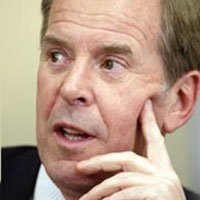 The late Peter Jennings was anchor and senior editor of ABC's "World News Tonight." As such, he reported on most of the major events of his time, including the building of the Berlin wall in the 1960s and its demolition in 1989. He established the first American television news bureau in the Arab world in 1968 and reported on both Iraq wars. With "World News Tonight" for more than 20 years, Jennings won almost every major award given to television journalists.
---
2004
John Carroll, The Los Angeles Times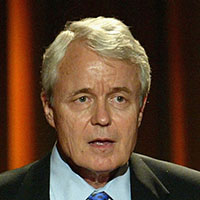 The late John Carroll was editor and executive vice president of The Los Angeles Times from 2000 to 2005. Through his four decades of work in journalism, Carroll was a respected leader, admired throughout the industry for his considerable journalistic talents, as well as his integrity and deep commitment to press freedom and fairness. Carroll was a Nieman Fellow at Harvard University, served on the Pulitzer Prize board from 1994 to 2003, and was chairman of the Pulitzer Prize board in 2002.
---
2003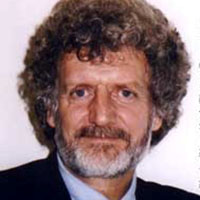 In his four decades in journalism, John F. Burns has gone down many roads in many parts of the world. He worked at The New York Times for years, during which he served as bureau chief in Kabul, New Delhi, Toronto, Beijing, Moscow, Johannesburg, and the paper's chief foreign correspondent. In 1986, he was detained in Beijing for six days on charges of espionage. He has received two Pulitzer Prizes for his work in war zones and as well as two George Polk Awards.
---
2002
Daniel Pearl was The Wall Street Journal's South Asia bureau chief for almost two years when he was kidnapped and murdered while working on a story in Karachi, Pakistan, in 2002. Pearl was 38 years old at the time. A graduate of Stanford University, he worked for several small regional newspapers before joining the Journal in 1990, where he made his reputation by writing quirky feature stories that appeared on the newspaper's front page.
---
2001
Joseph Lelyveld, The New York Times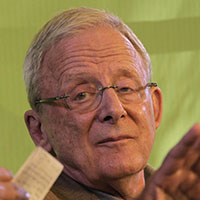 During his nearly four decades at The New York Times, Joseph Lelyveld helped define the highest principles of American journalism. Lelyveld began at the Times as a copy boy in 1962. His distinguished reporting included years as a foreign correspondent in London, New Delhi, Hong Kong, and Johannesburg. Lelyveld moved from foreign correspondent to foreign editor in 1987, then becoming managing editor and finally executive editor of the paper in 1994–a position he would hold until his retirement in 2001.
---
2000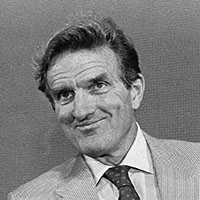 Otis Chandler's distinguished career as publisher of The Los Angeles Times and chairman and editor-in-chief of the Times Mirror Company created a strong legacy for quality journalism in the U.S. Chandler served as the Times' publisher from 1960 to 1980 and the chairman and editor-in-chief of the paper's parent company, Times Mirror, from 1980 to 1985. Over this span of 25 years, the paper won nine Pulitzer Prizes and greatly expanded its readership–a testament to Chandler's great leadership.
---
1999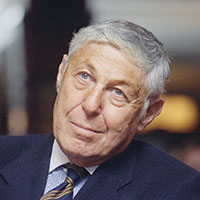 The late Don Hewitt was executive producer of "60 Minutes," the most-watched news broadcast in the history of television, and a 50-year veteran of CBS. He was executive producer of "The CBS Evening News with Walter Cronkite," and headed the team at "60 Minutes" from the program's birth in 1968 to 2004. Hewitt invented the television news magazine format and pioneered the provocative, hard-hitting style that has brought the show praise and has made it the subject of controversy.
---
1998
In 1979, Brian P. Lamb established a public affairs television network that would give voice to all the people and add a new dimension to the nation's and world's understanding of press freedom: C-SPAN (the Cable-Satellite Public Affairs Network). Demystifying the government for millions of Americans, C-SPAN offers gavel-to-gavel coverage of sessions and hearings of the U.S. Congress. It has helped create a more informed electorate and become a new way for viewers to participate in the democratic process.
---
1997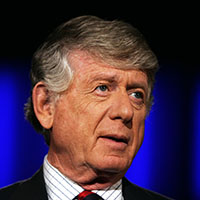 As anchor and managing editor of ABC News' "Nightline" since 1980, Ted Koppel upheld the highest principles of professionalism and independence and was a standard-bearer for press freedom worldwide. "Nightline" under Koppel was one of the few serious broadcast news forums providing daily in-depth coverage of events and issues in countries around the world where the press is under attack or constraint. He always went to the necessary lengths to provide his viewers the truth.
---
1996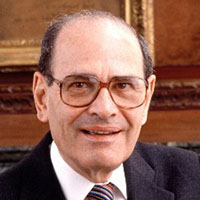 The late Arthur Ochs Sulzberger spent nearly the entirety of his long career in journalism with The New York Times. Joining the paper in 1951, he was appointed publisher in 1963, upon the death of his brother-in-law Orvil E. Dryfoos. Under his leadership, the Times published portions of the Pentagon Papers, the secret Defense Department history of U.S. involvement in Vietnam. He remained in the post until 1992, when his son, Arthur Ochs Sulzberger, Jr., assumed the role. He then served as chairman and chief executive until 1997.
---
1995
Benjamin C. Bradlee, The Washington Post
As executive editor of The Washington Post from 1968 to 1991, the late Benjamin C. Bradlee oversaw reporting that profoundly affected the public's perception of pivotal events in U.S. history and forever changed how Americans view government. In 1971, despite the threat of legal action by the Nixon administration, Bradlee published the Pentagon Papers. The next year, the Post began the investigations that exposed the Watergate scandal, ultimately leading to President Nixon's resignation in 1974.
---
1994
George Soros, The Soros Foundations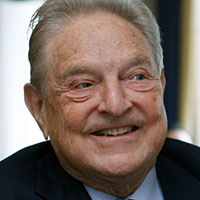 George Soros is one of the world's foremost philanthropists, having given away over $12 billion to date. He has a network of foundations operating in over 100 countries worldwide. These foundations help build the infrastructure and institutions of an open society through the support of a variety of educational, cultural, and economic restructuring activities.
---
1993
R.E. Turner, Turner Broadcasting System Inc.
Ted Turner became president and CEO of Turner Advertising, later Turner Broadcasting Company, in 1963. After having built the company into a television powerhouse, Turner and the company launched CNN in 1980–the world's first 24/7 news network. The launch spurred a revolution in broadcast journalism and broadcasting at large, having far-reaching effects that pundits, political scientists, and sociologists will analyze for decades.
---
1992
Katharine Graham, The Washington Post Company
The late Katharine Graham, who served as publisher of The Washington Post and chairman and CEO of The Post Co., guided the Post through two decades of unprecedented success. She oversaw the paper's publication of the Pentagon Papers in 1971 and its coverage and investigation of the Watergate scandal, which ultimately led to President Richard Nixon's resignation in 1974. Graham was also the first woman to head a Fortune 500 company, and was posthumously awarded the Presidential Medal of Freedom in 2002.
---
1991
Walter Cronkite, CBS News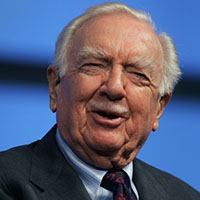 The late Walter Cronkite, "the most trusted man in America," served as anchor and managing editor of "The CBS Evening News" from 1962 to 1981. In this role he became the voice of reason for the American people, guiding them through polarizing and worrisome events such as the Vietnam War and the Watergate scandal. Cronkite received countless awards as a result of his work, two Peabodys and several Emmys among them. In 1981 he was awarded the Presidential Medal of Freedom.