Burton Benjamin Award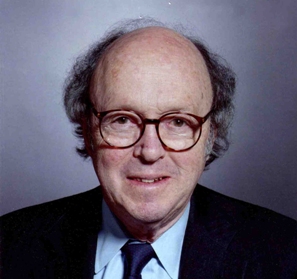 Anthony Lewis is a two-time winner of the Pulitzer Prize and one of the foremost thinkers on freedom of speech and First Amendment rights.
In a distinguished career at The New York Times, Lewis served as columnist, bureau chief in London, and reporter in Washington covering the Supreme Court, the Justice Department, and legal affairs. His coverage of the court won a Pulitzer in 1963. His first Pulitzer, in 1955, came when, as a reporter for the Washington Daily News, he wrote a series of stories on the improper dismissal of a Naval employee. The articles led to the employee's reinstatement.
Lewis has been a tireless scholar of journalism, having taught and lectured at the Columbia University Graduate School of Journalism as well as Harvard University. He is the author of five books including Make No Law: The Sullivan Case and the First Amendment and Gideon's Trumpet, which won the Edgar Award in 1965. His newest book, Freedom for the Thought That We Hate: A Biography of the First Amendment, was published in 2008.
One of the founding board members of CPJ, Lewis has served the organization since its inception in 1981. In February 2008, Lewis joined CPJ's advisory board.