CPJ is honored to present its 2022 International Press Freedom Award to Cuban journalist Abraham Jiménez Enoa.
Abraham Jiménez Enoa is a freelance Afro-Cuban journalist and co-founder of the online narrative journalism magazine El Estornudo, launched in 2016. He is also a columnist for The Washington Post and Gatopardo.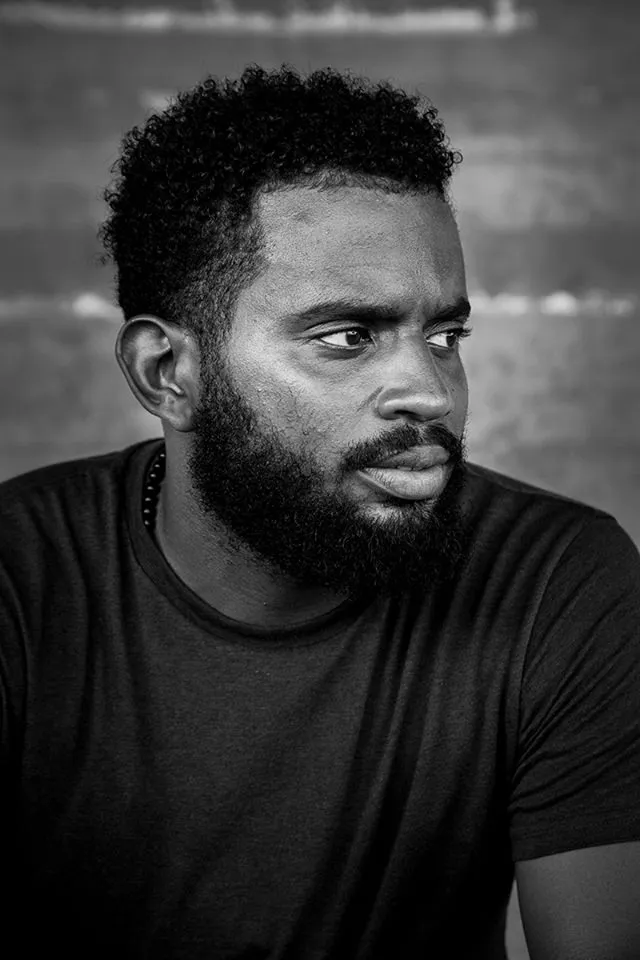 Jiménez is a prominent outspoken voice within Cuba's media community, providing fresh perspectives on challenges for independent journalists and reporting on issues rarely covered by state media, including racism in Cuba. His writing has appeared in international outlets including BBC World, Al-Jazeera, and Univisión, and the Cuba-focused outlets OnCuba and El Toque.
Jiménez has faced lengthy interrogations by the police in retaliation for his work, his family members and neighbors have been summoned for questioning, his mobile internet access has been blocked to prevent him from reporting, and authorities have arbitrarily enforced restrictions barring him from leaving Cuba.
In one particular incident in October 2020, plainclothes state security officers strip-searched and handcuffed Jiménez, interrogated him for five hours, and threatened him and his family over his writings about life in Cuba in his monthly Washington Post column. Despite authorities' threats of legal repercussions if he continued to publish in The Washington Post, later that week Jiménez published another column, stating it could be his last given the threat of imprisonment.
The persistent harassment and censorship forced Jiménez to flee to Spain in 2021, where he is currently living in exile.
Bestowing this year's IPFA on Jiménez recognizes that Cuba remains one of the most challenging environments in the Americas for the press, and that a new generation of Cuban journalists who only a few years ago saw a glimmer of hope for their independent projects are facing the harsh reality of new restrictions and censorship that make reporting in Cuba as dangerous as ever.
The text of Abraham Jiménez Enoa's acceptance speech, as prepared for delivery, is below.
For the Spanish-language version of the speech as prepared for delivery, click here.
Dear CPJ colleagues, dear colleagues, and guests.
I was born in a country where all the television channels, all the radio stations, all the newspapers, all the magazines, are by law managed by the Communist Party, the only political organization allowed under the constitution of the republic.
Deciding to be a journalist in the country where I was born, and trying to tell the story of its reality, means breaking the law. Which turns you into a criminal.
Thus, the government of my country treats you as such: as a delinquent, as a criminal – simply for wanting to show other citizens the country where they live.
But today, being a journalist in my country is more necessary than ever. Well, after 64 years of the same government, my country is in danger of disappearing from the nation's historical memory. That is why journalists in my country today have the honorable mission of putting our bodies on the line given the overwhelming intention of a government that seeks, by any means, to exterminate the stories that lay it bare and reveal it as a dictatorship.
Making the decision not to let what is happening in my country die, bringing the facts to light, places the physical and mental integrity of those of us who do so at risk.
I am here reading these words for several reasons. Perhaps the most important is that, like many other colleagues, I have had to go into exile and leave my country in order to protect myself. Nevertheless, my colleagues and I, who have been forced to abandon our homeland, have not stopped, nor will we stop continuing to denounce what is happening in my country, Cuba.
That is why I want to dedicate this award to all the Cuban journalists who have had to leave their families, their friends, their culture, their idiosyncrasies, their homeland, behind. And to two colleagues, Lázaro Yuri and Jorge Bello, who are today in maximum-security prisons for telling the reality of Cuba.
We Cuban journalists will not be silent. There is no possible way to leave us without our voice. We Cuban journalists will denounce the outrage of Cuba's dictatorship until the final second of its existence. Even if we must pay a high price for doing so.
Thank you very much.