The Torch is a weekly newsletter from the Committee to Protect Journalists that brings you the latest press freedom and journalist safety news from around the world. Subscribe here.
This Saturday, July 29, marks one year of the unjust incarceration of Guatemalan journalist José Rubén Zamora, founder and publisher of investigative newspaper elPeriódico.
Zamora was arrested on July 29, 2022, at his home in Guatemala City. He was held in pretrial detention for nearly a year before being convicted of money laundering and sentenced to six years in prison on June 14, 2023.
His imprisonment is an egregious example of how Guatemalan officials have abused laws to censor the press. His sentencing followed grossly irregular criminal proceedings that violated due legal process. He has also been subjected to harsh prison conditions, including spending a year in solitary confinement, limited to one hour a day outside his cell, and subjected to arbitrary shifts in rules around visitation.
"José Rubén Zamora's imprisonment is a gross miscarriage of justice and a flagrant attack on journalism in Guatemala," said CPJ President Jodie Ginsberg. "This case is a bellwether for democracy in Guatemala; the courts should right this wrong and release Zamora without delay."
More on Zamora's case:
📖 Read CPJ's joint statement with 13 other organizations calling for due justice in Zamora's case so that he may be released without delay
🎥 Watch CPJ's July 26 press conference, in which Zamora's son speaks with exiled Guatemalan journalist Bertha Michelle Mendoza about Zamora's case and well-being, as well as growing challenges faced by journalists in Guatemala
📣 Share CPJ's calls for Guatemala to halt the investigation into elPeriódico journalists
🔎 Dive deeper: 'To persecute any critical voice': Jailed Guatemalan journalist Zamora's son on his father's arrest
Spotlight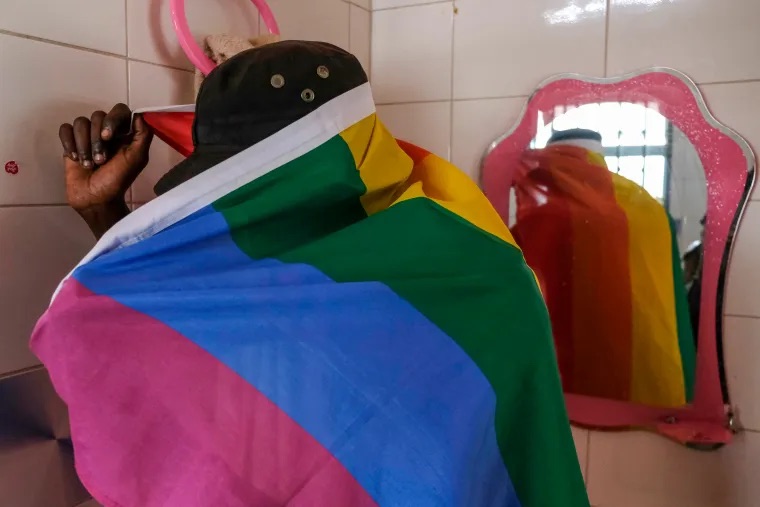 A new law in Uganda that punishes same sex relationships may have repercussions for the media. Anyone convicted of printing, broadcasting, or distributing material "promoting or encouraging homosexuality" could be imprisoned for 20 years. Free speech advocates told CPJ that they worry that the law, enacted in May, will be used as a pretext to penalize news outlets.
"You might be punished not because anyone is necessarily outraged because you interviewed an LGBTQ person, but because they are unhappy with your [other] coverage," said Lydia Namubiru, news editor of the Pan-African weekly e-paper, The Continent. Other journalists said that the new law has made sources scared to go on record at a time when evictions and beatings against LGBTQ+ individuals are on the rise.
Read more in CPJ's new special feature.
---
Less than two weeks before jailed Georgian journalist Nika Gvaramia was freed by presidential pardon, CPJ's Lucy Westcott and Kerry Paterson joined his wife Sofia Liluashvili at a press conference outside the prison where he'd spent more than a year behind bars.
⚡️ Westcott wrote a poignant feature about the visit, speaking to Gvaramia's wife, Sofia Liluashvili, about poetry, growing up in Soviet-era Georgia, and how the country's political and press freedom climate has deteriorated since the optimistic days of the 2003 uprising, the Rose Revolution.
🎥 Watch the video of Liluashvili finding out that her husband would be one of four recipients of CPJ's 2023 International Press Freedom Awards.
A closer look
This week, the U.N. Working Group on Arbitrary Detention found that Swedish-Eritrean journalist Dawit Isaak has been arbitrarily detained for more than 20 years. The damning report, published on July 26, said that the Ethiopian government had violated both the Universal Declaration of Human Rights and the International Covenant on Civil and Political Rights by jailing Dawit, one of the longest-imprisoned journalists in the world.
CPJ is involved in a coalition of rights groups who stepped up advocacy around Dawit's case and that of other jailed Eritrean journalists by filing a complaint to the Working Group in 2022.
On July 27, CPJ called for the international community to impose targeted sanctions on senior government officials responsible for Dawit's detention without trial, and we will continue to pursue every path to justice for the 16 journalists imprisoned in Eritrea until they are released.
Do you have an Amazon Alexa-enabled device? Enable CPJ's flash briefing skill to stay up to date with the latest press freedom news from around the world.