The Torch is a weekly newsletter from the Committee to Protect Journalists that brings you the latest press freedom and journalist safety news from around the world. Subscribe here.
In recent weeks in Afghanistan, the Taliban has physically attacked journalists, raided homes, and forced female state TV anchors off the air. As they seek safety, Afghan journalists fear for their lives, going into hiding and deleting their social media presences to avoid being targeted.
Since the Taliban took control of Afghanistan this month, CPJ has registered and vetted the cases of nearly 400 journalists in need of evacuation, and is reviewing thousands of additional requests. CPJ and more than 50 other civil society organizations called on G-7 countries to protect and evacuate journalists and media workers in Afghanistan and called for the U.S. and allies to remain in Kabul beyond the August 31 deadline for U.S. troop withdrawal.
Global press freedom updates
Taliban fighters beat and whip journalists in Afghanistan
Chinese journalist Zhang Zhan hospitalized after her health declines in prison
Chinese authorities detain and indict 11 for contributing to The Epoch Times
Mexican journalist Jacinto Romero shot and killed in Veracruz. Separately, Mexican reporter Maria Teresa Montaño abducted, robbed, and threatened
Daphne Caruana Galizia's family spoke to CPJ about protecting journalists in Malta
Turkish journalist Aydın Taş found dead in Ankara
Journalists Htet Htet Khine and Sithu Aung Myint arrested in Myanmar
Russian authorities add Dozhd, IStories to 'foreign agents' register
Sri Lanka police repeatedly interrogate journalist Punniyamoorthy Sasikaran
Cuba passes regulations criminalizing online content
CPJ joins organizations in calling on international groups to address press freedom in Nicaragua
CPJ issues statement on U.S. Justice Department decision to prosecute assaults on journalists during the U.S. Capitol riots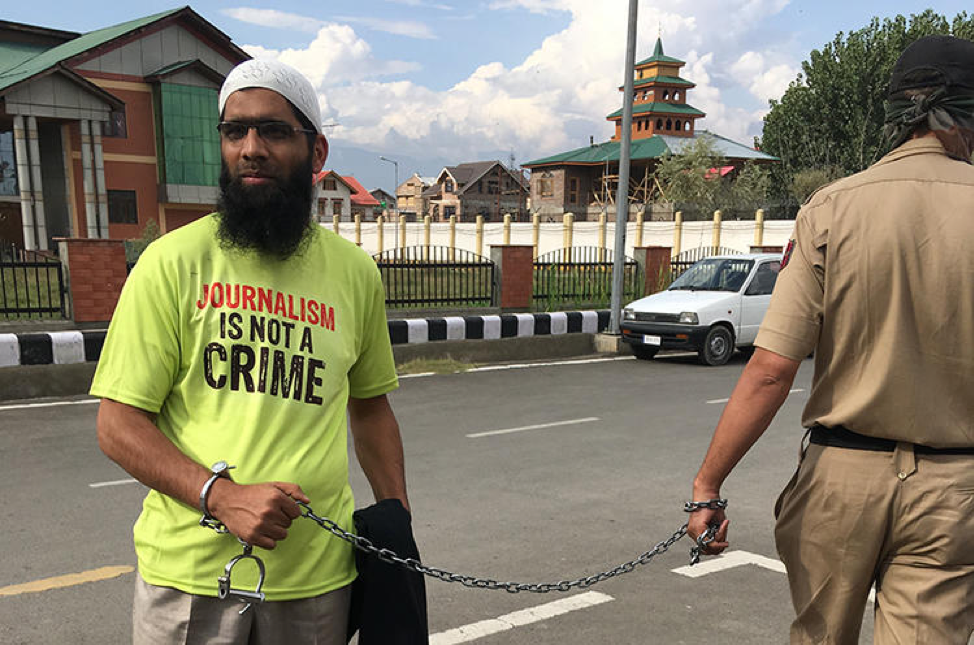 Friday will mark three years since Kashmir Narrator journalist Aasif Sultan was formally arrested, followed by bogus anti-state charges. He has been denied due process, subject to delay after court delay, and now faces the threat of COVID-19 behind bars. Sultan should never have been behind bars to begin with. Join us in calling to #FreeAasifSultan.
---
In other grim milestones, American journalist Danny Fenster will have been imprisoned in Myanmar for 100 days on August 31, one of the dozens of journalists arrested in Myanmar by military authorities since the February coup. Add your voice and sign this petition to help #BringDannyHome.
A closer look | CPJ's most-read features in August
Do you have an Amazon Alexa-enabled device? Enable CPJ's flash briefing skill to stay up to date with the latest press freedom news from around the world.