A report on the first anniversary of the Syrian uprising
Weeks of sporadic protests seeking government reform burst into full-fledged unrest on March 15, 2011, when thousands of demonstrators gathered in four Syrian cities. Within days, authorities had cut off news media access to Daraa, a center of the unrest, beginning a sustained effort to shut down international news coverage of the uprising and the government's increasingly violent crackdown. As the civilian death toll has reached well into the thousands, according to U.N. figures, the last four months have taken a particularly dark turn for the press. Eight local and international journalists have been killed on duty since November, at least five in circumstances that raise questions about government culpability. Yet one year after the Syrian uprising began, killing the messenger has not silenced the message.
A CPJ review of the journalist fatalities found substantial evidence that two local journalists, Ferzat Jarban and Basil al-Sayed, were directly targeted by government forces. In addition, circumstantial evidence and witness statements point to the possibility that government forces may have taken deliberate, hostile action against the press that led to the deaths of three international journalists, Gilles Jacquier, Marie Colvin and Rémi Ochlik.
The Assad government has denied targeting the press but has not hidden its hostility toward independent journalists, effectively barring international reporters from entering the country to report freely. Colvin and Ochlik, who like dozens of other international journalists smuggled themselves into Syria through Lebanon, "must be spies or have links to terrorist organizations," Syrian state media asserted after their deaths. As recently as Saturday, the state-run SANA news agency said authorities were warning international journalists that anyone smuggled into the country would be held "legally responsible for their actions and any repercussions" and that "traveling with terrorists" would be considered "tantamount to terrorism."
CPJ interviews and news accounts show that foreign and local journalists hold a widespread belief that the government's actions have raised the danger of reporting in a conflict area well beyond its normally high level. And numerous journalists who were with Jacquier when he was killed in January, and with Colvin and Ochlik when they were killed the next month, have said they believe the press was targeted by government forces.
"When I look back, it was an attack," Paul Conroy told CBS News, describing a pattern of shelling that struck the makeshift press center in Homs, leaving him and French reporter Edith Bouvier injured and Colvin and Ochlik dead. A photographer for The Sunday Times of London and a British military veteran, Conroy told CBS, as he did other news outlets, that earlier shelling in the area had been random. "This" he said, "did what it was meant to do."
And yet the effect on the press is not quite as it might seem. Syria, of course, remains very restricted and its coverage extremely limited. The international audience is largely reliant on two types of journalists: the local citizens-turned-videographers who have shot thousands of hours of footage, and the foreign journalists who have smuggled themselves into the country.
But these two groups appear to have sustained their level of coverage all through the deadly weeks of early 2012. This week, Anita McNaught of Al-Jazeera English and Paul Wood of the BBC have openly reported from within Syria. On Monday, Al-Jazeera English released McNaught's special report on conditions in Idlib, now a central front in the conflict. CPJ research shows that at least 20 other international journalists have publicly identified themselves as having snuck into Syria in the last two months to report on the unrest. The actual number is certainly higher since many journalists have kept a low profile.
The local journalists are essentially citizens who have filled a void in independent domestic coverage, risking their lives to document the crackdown. Several of these citizen journalists have each uploaded hundreds of videos to YouTube and other online sites that depict the activities of government forces and the toll on the civilian population. Their footage has been picked up regularly by international and regional news organizations. The pan-Arab channels Al-Arabiya and Al-Jazeera have been using news reports from some of these local journalists, transmitting their words and images via Skype.
Javier Espinosa, a Spanish journalist who was with Colvin and Ochlik in Homs, told CPJ he was struck by the resolve of the local citizen journalists, "They did not stop working," he said, "because some of their team was killed."
Deaths highlight the crackdown
If anything, the deaths of the journalists broadened public attention to the government's crackdown on the civilian population–particularly its determination to silence independent coverage.
CPJ spoke to a relative of Basil al-Sayed, a 24-year-old videographer who died in December in an improvised hospital from a gunshot wound suffered while filming government forces at a checkpoint in the besieged Baba Amr neighborhood of Homs. The relative said a sniper positioned on a nearby rooftop shot al-Sayed in the head, echoing other reports. Al-Sayed's final footage, posted on YouTube, captures the sounds of gunshots before the screen goes dark. The small handheld camera that al-Sayed was using would have made it clear that he was documenting events and not participating in violence.
"If you are holding a camera, you are a walking target," said the relative, who weeks later lost another family member, Rami al-Sayed, a cousin of Basil, who died in government shelling while filming in the same neighborhood.
The first journalist killed in Syria, in November, was another local videographer, Ferzat Jarban. A florist by trade, he started documenting protests and the government's violent crackdown in his home of Al-Qusayr. His footage showed shocking images of dead women and children.
Jarban's body was found in the middle of Al-Qusayr, his body mutilated and an eye gouged out, according to initial reports. He was last seen being placed under arrest while filming an anti-government demonstration. Miles Amoore, a reporter for The Sunday Times of London, later visited Jarban's hometown and unearthed new details about the case. He spoke to Jarban's family members, who said the videographer had been on the run from Syrian intelligence, sleeping in different places every couple of nights. Based on his interviews, Amoore reported that secret police in a van had seized Jarban, tortured him, and delivered his body to a town square.
The message could not have been clearer.
Evidence of government targeting in the deaths of the international journalists is circumstantial, although the journalists on the ground perceived that they were under attack. CPJ spoke with Sid Ahmed Hammouche, a reporter with the Swiss daily La Liberté who participated in the government-sponsored trip that ended in Jacquier's death. He said he believes the government laid a trap for the reporters.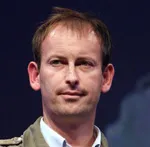 Hammouche and Jacquier were among a group of 15 journalists allowed into Syria on government-issued visas facilitated by Sister Agnes-Mariam de la Croix, a Lebanese nun of Palestinian origin with close relations to the Assad regime. Sister Agnes had helped arrange a reporting trip to Homs on January 11, although she declined to accompany the group, saying her absence would help them move freely. Jacquier resisted the Homs trip, believing it unsafe, but Sister Agnes urged him to go or risk losing the opportunity to renew his visa beyond the initial four-day period, Hammouche told CPJ in an account consistent with news reports.
Once they arrived in Homs, the journalists divided into two groups, one with journalists from CNN, CBS, and BBC who were led by the Ministry of Information to visit a local hospital. The other contingent included Hammouche, three French journalists, including Jacquier, his wife, Caroline Poiron, Jacquier's cameraman, Christophe Kenck; and Swiss and Belgian journalists. That group was escorted by 20 Syrian soldiers dressed in military fatigues and in plainclothes. This group was also supposed to visit the hospital but they were detoured without explanation to a pro-Assad neighborhood, Hammouche said, where they interviewed residents. As they left the area, the group encountered a pro-Assad march and heard an explosion.
To his surprise, Hammouche said, the soldiers took no evident action to protect the journalists or respond to the explosion; instead, most of the soldiers dispersed without explanation, leaving four escorts who appeared relaxed and dismissed the noise as a "sound explosion." Hammouche said the soldiers urged the journalists to go toward the explosions to investigate. Hammouche said he and a Swiss colleague refused, remaining in one of two government vehicles, but Jacquier and the others traveled toward the source of the initial explosion.
More explosions followed, Hammouche recounted: "There were four explosions total in a 10-minute period. And that's it. We didn't hear a sound after that."
Kenck, Jacquier's cameraman, rushed back. The reporter, he said, appeared to have died in the explosions. At a local clinic where the body was taken, Hammoche recounted, Syrian authorities were insistent that the journalists give statements blaming the attack on "terrorists." They also urged Caroline Poiron to give her husband's body over to Syrian authorities for what they termed an autopsy, pressure so strong that she, Hammouche, Kenck felt compelled to stand guard over the body for several hours before it could be given to French officials.
French authorities later began a criminal investigation; no autopsy details have been disclosed. The Syrian government blamed the strike on opposition forces, labeling it a "terrorist" attack.
A deadly attack, professional resolve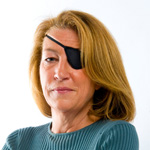 The worst episode for the press came on February 22, when several government shells struck a makeshift media center in a three-story building in the Baba Amr neighborhood. Conroy, a former target acquisition/communications operative in the British Royal Artillery, said he believed the attack was deliberate because the pattern of repeated shelling on the center was intended to cause massive damage and take out its target. He told CBS news that the February 22 shelling did not fit earlier patterns, which appeared indiscriminate. This time, he said, the strike appeared to have military coordination: "The first shots hit wide. A second round narrowed their target. The third set of shots hit the house–'fire for effect,' it's called–and they fired for effect and killed two very good people, wounded a few others, and destroyed the building."
Jean-Pierre Perrin, a journalist for the Paris-based daily Libération who was with Colvin and Conroy in Baba Amr before leaving days earlier, told CPJ that government forces could have easily picked out the building since it was the only one in the area with consistent electricity, which was provided by a generator that worked through the night amid an otherwise darkened neighborhood. Reports also suggest Syrian authorities could have picked up the satellite phone signals the journalists used to communicate with the outside world, a tactic similar to one used by the Russians in the conflict in Chechnya. Technology experts have told CPJ that satellite phones can be tracked with relative ease.
For those who survived, like Espinosa of the Spanish daily El Mundo, the effect was profound. "It makes you feel that you can be also a victim of the conflict," Espinosa told CPJ. "But I always compare my situation with that of the civilians living around me. And always we, the foreign journalists, are a type of VIP in those conflicts so we have a duty to keep reporting. For the local citizen journalists in Baba Amr, it was also the same. They did not stop working because some of their team was killed. In fact, one was working even after being wounded."
Said Hammouche: "We are witnesses. We serve as witnesses to the brutal oppression. And if we let them scare us away, then they have won."
EDITOR'S NOTE: This alert has been modified to reflect the correct spelling of Sid Ahmed Hammouche.