New York, December 18, 2008—For the sixth consecutive year, Iraq was the deadliest country in the world for the press, the Committee to Protect Journalists found in its end-of-year analysis. The 11 deaths recorded in Iraq in 2008, while a sharp drop from prior years, remained among the highest annual tolls in CPJ history.
Worldwide, CPJ found that 41 journalists were killed in direct connection to their work in 2008, down from 65 last year. It is investigating another 22 deaths to determine whether they were work-related.
The decline in the worldwide death toll was largely attributable to Iraq, where deaths dropped from a record 32 in both 2007 and 2006. The decline in media deaths is consistent with an overall improvement in security conditions in Iraq, journalists told CPJ.
In interviews with CPJ, journalists and analysts pointed to a variety of factors: the increase in U.S. troop levels that began in 2007; the turning of Sunni tribal leaders against al-Qaeda and other foreign fighters in Anbar province and elsewhere in western Iraq; a cease-fire declared by independent Shiite cleric Moqtada al-Sadr against U.S.-led coalition forces; and the consolidation of sectarian control of neighborhoods. A declining Western media presence also contributed to the drop in deaths in Iraq, journalists told CPJ.
All of those killed in Iraq were local journalists working for domestic news outlets. The victims included Shihab al-Tamimi, head of the Iraqi Journalists Syndicate, who died from injuries suffered in a targeted shooting in Baghdad. Soran Mama Hama, a reporter for Livin magazine, was targeted by gunmen in front of his home after reporting on prostitution and corruption in Kirkuk.
Two media support workers also died in Iraq during the year. Since the beginning of the war in March 2003, 136 journalists and 51 media workers have been killed, making it the deadliest conflict for the press in recent history.
The 2008 death toll reflected a shift in global hot spots, as high numbers of deaths were reported in restive areas of Asia and the Caucasus. Conflicts in Pakistan, Afghanistan, Sri Lanka, and India together claimed the lives of 13 journalists, CPJ found. Abdul Samad Rohani, a correspondent for the BBC and the Pajhwok Afghan News service, was slain in Afghanistan's Helmand province, in the dangerous area bordering Pakistan, after reporting on the local drug trade.
Three reporters were killed in civil strife in Thailand. Another three died in just five days of fighting between Georgian, Russian, and local forces over the disputed region of South Ossetia. Stan Storimans, a cameraman for the Dutch broadcaster RTL Nieuws, was killed during bombing in the central Georgian city of Gori.
More than 90 percent of those killed were local journalists covering the news for local, regional, and international news outlets. They included Nasteh Dahir Farah, a Somali reporter for several local and international outlets, who was gunned down by insurgents in the port city of Kismayo.
Murder remained the leading cause of work-related deaths: Twenty-eight of those killed in 2008 were targeted. Ivo Pukanic, owner of the hard-hitting Croatian political weekly Nacional, was killed when a bomb exploded under his car. The paper's marketing director, Niko Franjic, also died in the attack.
Two Philippine radio journalists, Dennis Cuesta and Martin Roxas, were slain in 2008 after reporting on local controversies. CPJ research over 17 years shows that the Philippines and Russia have been among the deadliest nations for the press—and among the worst in solving the murders.
Russia recorded two work-related deaths in 2008. One of the victims was Magomed Yevloyev, owner of the popular news Web site Ingushetiya, who was shot in the head while in police custody. CPJ has undertaken an international campaign to seek justice in journalist murders, focusing particularly on the Philippines and Russia.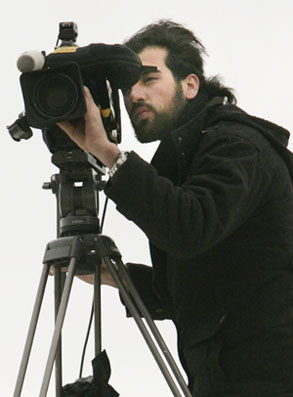 Seven journalist deaths came in combat situations. Reuters cameraman Fadel Shana was killed by an Israeli tank shell while filming in the Gaza Strip. The tank fired on Shana, killing him and eight bystanders, even though the cameraman was wearing a flak jacket marked "Press" and had gotten out of a sport-utility vehicle marked "TV." Israeli military authorities said the tank crew acted appropriately.
Six journalists died during dangerous assignments such as riots and street protests. Among the victims was Indian cameraman Javed Ahmed Mir, who was shot by security forces as he was preparing to cover a protest in Srinagar.
In Mexico, one journalist was killed in direct relation to his work, CPJ found. Gunmen shot Alejandro Zenón Fonseca Estrada, a radio host who had waged an anticrime campaign, on a main street in Villahermosa, capital of the Gulf Coast state of Tabasco. Four other Mexican journalists were slain under unclear circumstances in 2008; CPJ continues to investigate those cases. In addition, CPJ research shows that at least seven Mexican journalists have gone missing since 2005. Mexico remains the most dangerous place for the press in the Americas.
Bolivia and Cambodia also made the list of places with journalist fatalities this year.
CPJ, founded in 1981, compiles and analyzes journalist deaths each year. CPJ staff applies strict criteria for each entry on the annual killed list; researchers independently investigate and verify the circumstances behind each death. CPJ considers a case work-related only when its staff is reasonably certain that a journalist was killed in direct reprisal for his or her work; in crossfire; or while carrying out a dangerous assignment.
If the motives in a killing are unclear, but it is possible that a journalist died in relation to his or her work, CPJ classifies the case as "unconfirmed" and continues to investigate. CPJ's list does not include journalists who died from illness or were killed in accidents—such as car or plane crashes—unless the crash was caused by hostile action. Other press organizations using different criteria cite higher numbers of deaths than CPJ.
A list of journalists killed for their work in 2008, with reporting on each case, is available online. Also online are capsules for the unconfirmed cases that CPJ is still investigating, and capsules for media worker deaths. A final list of journalists killed in 2008 will be released in early January.