Thirteen journalists have been killed in contract style murders since Russian President Vladimir Putin took office, according to reporting by the Committee to Protect Journalists. No one has been brought to justice in any of the slayings.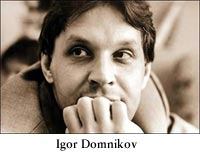 Igor Domnikov, Novaya Gazeta
July 16, 2000
Moscow

Domnikov, 42, reporter and editor for the twice-weekly Moscow paper, died two months after being struck in the head with a heavy object in the entryway of his apartment building on May 12. The assailant may have mistaken him for Novaya Gazeta investigative reporter Oleg Sultanov, who lived in the same building and received threats after reporting on oil industry corruption.
---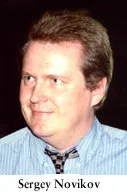 Sergey Novikov, Radio Vesna

July 26, 2000
Smolensk


Novikov, 36, owner of the independent radio station that often criticized the provincial government, was shot four times in the stairwell of his apartment building. Three days before the killing, Novikov participated in a television panel on alleged corruption in the deputy governor's office.
---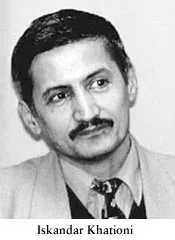 Iskandar Khatloni, Radio Free Europe/Radio Liberty
September 21, 2000
Moscow
Khatloni, 46, a reporter for the Tajik-language service of RFE/RL, was attacked in his apartment by an ax-wielding assailant. Khatloni had been working on stories about human rights abuses in Chechnya.
---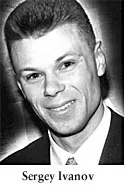 Sergey Ivanov, Lada-TV
October 3, 2000
Togliatti
Ivanov, 30, director of an independent television company, was shot five times in the head and chest in front of his apartment building. Lada-TV was a significant force on the local political scene.
---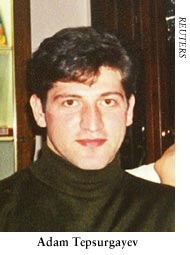 Adam Tepsurgayev, Reuters
November 21, 2000
Alkhan-Kala
Tepsurgayev, a 24-year-old cameraman, was shot at a neighbor's house. During the first Chechen war, Tepsurgayev worked as a driver and fixer for foreign journalists. Later, he shot footage from the front lines.
---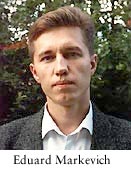 Eduard Markevich, Novy Reft
September 18, 2001
Reftinsky
Markevich, 29, editor and publisher of the local newspaper, was found dead after being shot in the back. Novy Reft often criticized local officials, and colleagues said he had received threatening telephone calls. In 1998, two assailants broke into his apartment and severely beat him.
---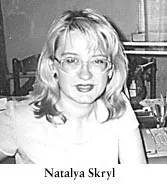 Natalya Skryl, Nashe Vremya
March 9, 2002
Taganrog


Skryl, 29, a business reporter in the southwestern city of Rostov-on-Don, died after being struck a dozen times with a heavy object while she was returning home the night before. She was investigating the struggle for control of a metallurgical plant.
---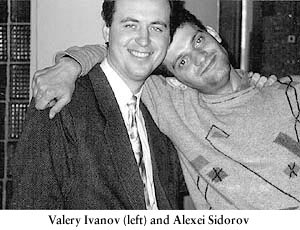 Valery Ivanov, Tolyattinskoye Obozreniye
April 29, 2002

Togliatti


Ivanov, 32, editor-in-chief of Tolyattinskoye Obozreniye, was shot eight times in the head at point-blank range outside his home. The newspaper was known for its investigative reports on crime and government corruption.

Aleksei Sidorov, Tolyattinskoye Obozreniye
October 9, 2003
Togliatti
Sidorov, editor-in-chief of Tolyattinskoye Obozreniye, was stabbed in the chest with an ice pick near his apartment building. He was the second editor of Tolyattinskoye Obozreniye to be murdered in as many years.
---
Dmitry Shvets, TV-21 Northwestern Broadcasting
April 18, 2003
Murmansk
Shvets, 37, deputy director-general of the independent television station, was shot several times outside the station's offices. Colleagues said TV-21 received threats for critical reporting on several influential politicians.
---
Paul Klebnikov, Forbes Russia
July 9, 2004
Moscow
Klebnikov, 41, editor of Forbes Magazine who exposed the workings of the country's shadowy billionaire tycoons, was killed outside his Moscow office. An American of Russian descent, he was struck several times by shots fired from a passing car.
---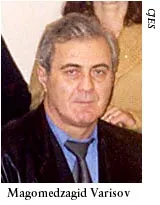 Magomedzagid Varisov, Novoye Delo weekly
June 28, 2005
Makhachkala
Varisov, a prominent journalist and political analyst who often criticized the Dagestan opposition in the biggest regional weekly, sustained multiple bullet wounds and died on the spot when machine-gun toting assailants opened fire on his sedan as he was returning home with his wife and driver.
---
Anna Politkovskaya, Novaya Gazeta
October 7, 2006
Moscow

Politkovskaya, 48, a journalist renowned for her critical coverage of the Chechen conflict, was found slain in her apartment building in Moscow, according to international news reports. Politkovskaya was well known for her investigative reports on human rights abuses by the Russian military in Chechnya. In seven years covering the second Chechen war, Politkovskaya's reporting repeatedly drew the wrath of Russian authorities. She was threatened, jailed, forced into exile, and poisoned during her career.