Never Forget. This became the rallying cry among journalists, freedom of expression activists and human rights defenders as they demanded justice following the massacre on November 23, 2009 of 58 people in Maguindanao. The attack, in which 32 journalists and media workers were killed, was the single deadliest event for the press that CPJ has ever recorded, and it propelled the Philippines to third spot on CPJ's Global Impunity Index the following year. More than a decade later, as a court issues its verdict in the case, remembering is more important than ever.
CPJ 2010 video report: In pursuit of justice
The verdict announced today convicted masterminds Andal Ampatuan Jr., his brother Zaldy Ampatuan, and 26 accomplices including senior police officials of murder, and sentenced them to reclusion perpetua, or up to 40 years in prison, without parole. A third brother, Sajid Islam Ampatuan, was acquitted, according to reports.
It is a long-awaited moment in the global fight against impunity in journalist killings, but it is also bittersweet. For more than 10 years, friends and families of the victims have waited for justice and closure; colleagues across the country waited to learn just how many journalists would have to be killed before the grip of impunity that had taken hold in the Philippines could be loosened. Moreover, justice has not just been slow, but also only partial. At least 80 suspects are still at large.
Never forgetting means reflecting, learning and asking difficult questions, including whether stronger and more effective international responses could have lessened the 10-year wait for partial justice.
In June, the U.N. Special Rapporteur on extrajudicial, summary or arbitrary executions, Agnès Callamard, presented the findings of her investigation into the 2018 killing of Washington Post columnist Jamal Khashoggi. On the surface, the murder of Khashoggi, a Saudi national living in exile in the U.S., and the mass slaughter of 32 Philippine journalists and media workers appear to have little in common.
Both however are cases that became emblematic of the total impunity that characterizes nearly all journalist killings around the world. In both cases justice has been sluggish and incomplete, and the perpetrators operated with a boldness that so clearly tells of a belief that they would not be held to account.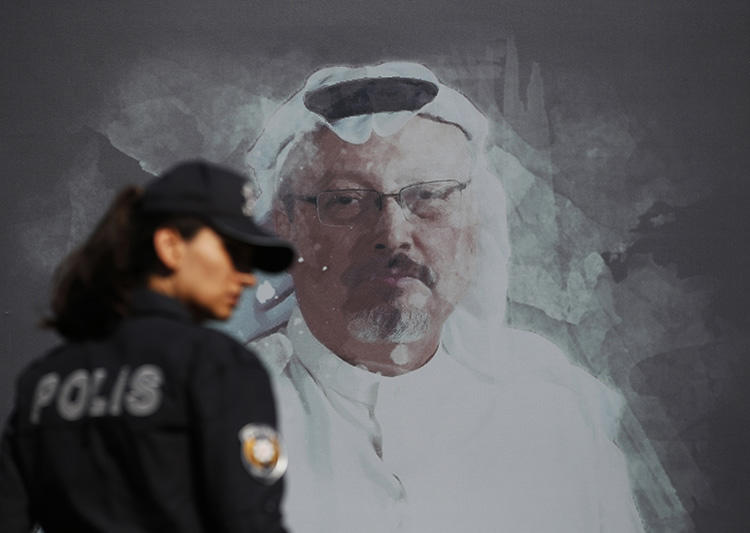 Khashoggi, a prominent critic of Crown Prince Mohammed bin Salman, was killed and dismembered inside the Saudi consulate in Istanbul, Turkey, by a group of Saudis who travelled there shortly before his murder. The journalists and other victims of the Maguindanao massacre were ambushed on an open road while traveling in convoy to file candidacy papers for a political challenger to the incumbent governor Andal Ampatuan Sr. The Ampatuan clan's private militia, with the support of local police, carried out the murders. Those killed had agreed to travel by convoy in the belief that an assault against so many would be unlikely.
Callamard concluded, in a presentation to the U.S. Senate in September, that there are "accountability deficits and gaps within the international system" and that the international community must build more effective tools to respond to those deficits. Her report included some 40 recommendations. Many are tied specifically to the Khashoggi murder, but some are global. These include a call for "new mechanisms at [the] U.N. level to strengthen the prevention and criminal investigation of targeted killings." These mechanisms might include the establishment of a U.N. body to investigate violence against journalists and others targeted for the "peaceful expression of their opinions." Such a body would mobilize international experts to collect and analyze evidence and identify avenues for justice through national courts as well as regional bodies.
Callamard also recommended establishing a rapid-response task-force that would ensure adequate protective measures for journalists who are threatened and respond after an attack if impunity in the case seems likely. Another key recommendation was for a systematic effort to gather best practices for investigating and responding to threats and attacks.
It is impossible to say whether more timely and complete justice could have been achieved in the Maguindanao massacre had such instruments been in place at the time. Certainly, many of the impediments to justice might have been addressed. For example, due to lack of forensic expertise and investigative protocols, a substantial amount of evidence was not correctly recovered after the attack. Instead, there was a reliance on witness testimony, but at least three witnesses were killed and others intimidated, CPJ has found.
Since November 23, 2009, the issue of impunity has been recognized on a global level as a leading threat to freedom of expression. Civil society coalesced around the date as the international day to end impunity—an event later adopted by the U.N. and held annually on November 2. The U.N. has adopted multiple resolutions on safety of journalists, most of which note the necessity of states to take measures to address impunity in attacks against journalists. In 2012, it adopted the U.N. Plan of Action for the Safety of Journalists and the Issue of Impunity.
These have all paved the way for concerted international action against impunity, but worldwide impunity rates remain stubbornly high. While CPJ in 2019 recorded a decline in the number of murders amid greater attention on the issue of impunity, it is not possible to draw a correlation.
Though it is ultimately the obligation of states to implement rule of law and to investigate and prosecute when journalists are killed, there is much more international institutions can and should be doing. A concrete start would be supporting the recommendations laid out by Callamard. Standing on the sidelines of an atrocity as justice takes 10 years to unfold should no longer be an accepted option. This, along with the victims of the Maguindanao massacre, is something we should never forget.