To mark the annual International Day Against Homophobia, Transphobia and Biphobia, CPJ spoke with journalists and news outlets based in Argentina, Iran, Indonesia, the U.S., Uganda, and Russia, about the challenges they face reporting on LGBTQ issues.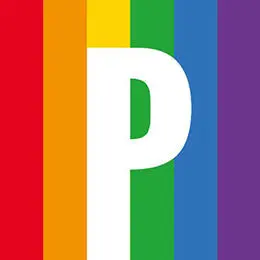 Country: Argentina
Background:
Agencia Presentes, an organization founded in 2016 by human rights journalists Ana Fornaro and María Eugenia Ludueña, reports on violence against LGBTQI communities in Argentina, Chile, Peru, Paraguay, Uruguay, and Honduras. Fornaro told CPJ that its staff are regularly threatened or harassed online when they publish articles or share them on social media. Fornaro said that Agencias Presentes and the people it reports on also receive threats when the organization investigates allegations of police violence against transgender individuals. Fornaro said the threats have not made Agencias Presentes afraid to cover these issues, but because of the danger to the people they report on, there are several stories the outlet has been unable to run.
What is it like covering LGBTQ issues in Argentina?
Fornaro: Mostly the threats are on social media, with hate speech. Facebook, Twitter, and Instagram–we receive lots of hate comments from trolls. This is a way to put pressure on our job. The threats range from, "You people are sick" to "I hope you die." We erase the comments and block the trolls.
In Argentina, the police criminalize trans people and lesbians with arbitrary detentions on the streets. We extensively cover these types of cases. We receive indirect "warnings" while doing research on a hate crime, prostitution, and the relationship with the police.
The Impact:
Fornaro: We always have to be very careful on how visible we make the victims. Every time a LGBT individual–often a trans person–denounces the police, they risk their lives.
Country: Iran
Background:
For the past five years, an Iranian filmmaker has been working on a documentary about a transgender individual. Producing such a documentary in Tehran carries risk for the journalist as well as the people featured in their work. The filmmaker, who asked CPJ to withhold their identity for fear of retaliation from authorities, said that Iran's government is aware of the country's LGBTQ community, but does not want to draw attention to it. Journalists covering sensitive issues in Iran face the risk of arbitrary detention, and the filmmaker told CPJ they believe that authorities keep tabs on them.
What is it like covering LGBTQ issues in Iran?
Filmmaker: The story that I initially began to do documented the LGBTQ scene in Tehran, but eventually the story changed. It became about a transgender woman who fled Iran and now lives as a refugee in Canada.
Around the same that I was working on this story, I applied for a press pass for Iran, and I was never given the press pass. No reason given, for the longest time they delayed it, and then at a certain point they told me there was a lot of sensitivity around my work.
I know my phones are being checked and people around me have been questioned about the story that I am working on.
On paper, being homosexual is not permitted, however being transgender is accepted and in fact, Iran has the second highest sex reassignment surgery after Thailand. Still, the government tries to avoid anything that brings attention to the subject matter. Working on this project has cost me my work permit in Iran. I cannot work in the country that I am living in. I cannot take on assignments. I work in all countries, except Iran.
The impact:
Filmmaker: Being harassed by the government does not stop me from doing what I do. In this specific case, because I am Iranian and I do not want to cut off my access from Iran, the pressure has stopped me from reporting on stories that I would like to report on.
Let's say you are foreign journalist reporting on an issue in Iran and you leave, you may be safe, but [it will be your] subjects and fixers who will get into trouble. I am lucky that my subject no longer lives in Iran.
Country: Indonesia
Background:
Febriana Firdaus said that discussing LGBTQ issues in Indonesia used to be acceptable, but after a wave of homophobic sentiments led to her receiving threats in 2016, she was forced to resign from her job at Rappler out of concerns for her safety.
Firdaus said that hostile reactions became widespread in January of that year, after the conservative newspaper, Republika, published a front-page headline calling the community "a serious threat" and the Minister of Higher Education was reported as saying he wanted to ban an LGBT student organization.
Firdaus said she started to receive threats over her reporting, which escalated on June 2, 2016, after she was harassed while covering an anti-communist symposium. The day after, the journalist started to receive threats from militant Islamist groups that were so serious that she said she was advised to go into hiding.
What is it like covering LGBTQ issues in Indonesia?
Firdaus: I focus on educating the reader. Each time I published an article, I was invited to talk about the LGBTQ community on a talk show called "Indonesia Lawyers Club," but it always led to backlash on Facebook and Twitter. [After this appearance,] I received a lot of hostility. They called me an LGBT lover, they said my hijab is fake, they accused me of being a communist because I write about the 1965 genocide, and they tried to find my family history.
[After Firdaus was harassed at the symposium, militant groups began to threaten her on Twitter and Facebook].
Activists and journalists recommend me to hide, because the Islamic Defenders spread my photo. They mentioned me as "LGBT lover" and as a "communist follower." So, I had to hide for the sake of my security. I was in hiding until the team of activists and journalists said it was safe for me to go out again.
Impact:
Because of pressure … I had to resign. I felt so depressed at the time. I was so traumatized. Every time I saw someone that looked like a Muslim military member, I was so scared. It took three months for me to get my confidence back. I have to remind myself that I can talk to people; I can interview people, that I shouldn't be afraid.
I still write about LGBT issues, but I have to think about the impact of these articles on my family. That is why I only do two articles per month, and I make sure it is in English. I feel safer when I write in English because the militants do not understand the language that well.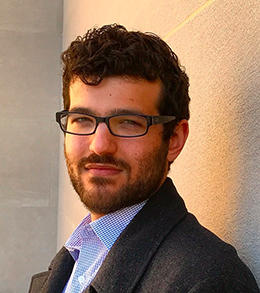 Country: U.S.
Background:
Mark Stern said that he often received threats over his LGBTQ coverage in Slate, but it wasn't until the run up to the 2016 presidential election that the threats started to become more severe. Stern said that less than an hour after Slate published an opinion piece by him on November 9, 2016, headlined, "I am a Gay Jew in Trump's America. And I am Afraid for My Life," David Duke, a white nationalist and former KKK leader, responded on Twitter stating, "AKA- I was really expecting to turn this nation into a degenerate cesspool an destroy the White Christian nation of America. #BuildTheWall."
Stern said that several of Duke's followers started going after him on Twitter. Less than a week later, the reporter received an email in which the sender threatened his life. Because the email was so graphic and specific, Stern reported it to the police.
What is it like covering LGBTQ issues in the U.S.?
Stern: I would receive hate mail fairly frequently from angry people writing me angry emails; sometimes they would say things like "fag" and "faggot." During the later stages of the 2016 election, that is when I started getting a lot of tweets and emails that were more ominous, more menacing, that suggested that I was subhuman, that I didn't deserve to live, that I was extremely biased, and disgusting, and evil.
[With the death threat,] when you receive a letter like that, you don't take it lightly, because we have seen people follow through with these threats.
The Impact:
It made me feel like we were entering a new kind of environment for journalism, I have received a lot of bigoted messages in the past, but to receive a bona fide death threat, to be told that I should be killed in these graphic ways, that was especially rattling. It made me feel like my job put me in a potential peril. And it made me think about what ramifications my work might have personally.
It was extremely frightening; there was heightened security at Slate office, which remains heightened today.
Country: Uganda
Background:
A former news anchor for a public broadcaster in Uganda, who asked that his name be withheld for fear of reprisal, told CPJ that when an Anti-Homosexuality Bill was being debated in 2013, his news manager gave him permission to do a feature on the country's LGBTQI community. The journalist said that when the story was broadcast in October 2013, the feedback was positive, but when the Bill passed, he started to receive criticism. The journalist said that the broadcaster fired him. A letter from his employer, viewed by CPJ, said he was fired because he supported the LGBTQ community, and that the broadcaster "will not hesitate to help police in hunting you down" to provide information about his sources.
Under the Bill, the police had authority to arrest anyone suspected of being gay or who knew someone who was gay. The journalist said that in February 2014 police arrested him and beat him to try to force him to reveal his sources. He added that his former employer also outed him as gay.
In April 2014, the journalist fled to Kenya for his safety. He was granted permission to resettle in the U.S. in November 2015. His employer ceased to operate as a public broadcaster in 2016, according to reports.
What is it like covering LGBTQ issues in Uganda?
Journalist: [When the Bill was first proposed] I felt like I needed to reach out to the LGBTQI community, to show their experiences. No one talks about LGBTQI issues in my country, so when I was able to interview people from the community, it was something that everyone cherished. [My employer] was so happy because everyone was talking about the feature story.
[When the Bill passed people started to say] that is not right, this is against our culture, you should not have spoken on national TV.
[On December 23, 2013, the former journalist was denied entry to the broadcaster's offices.]
No one told me anything, but when I reached the entrance gate, that is when they stopped me and told me to give them my company badge. They told me I was fired and that I was no longer a part of the company.
It is a hypocrisy of the highest order. Why is it that as soon as the Bill was passed, my company abandoned me?
[When I was arrested, the police] wanted me to spit out information about the LGBT community, ignoring the fact that as a journalist, I could not reveal my sources.
The station was trying to clean itself of me, so that they do not lose business for the feature I did when I worked for them. At that point my life was in great danger because everyone knew who I was, every time they see me they will want to arrest me.
The impact:
It was very painful for me. Those are the memories I do not want to recall. [My employer] giving me away simply because they want to maintain their image was traumatizing. My incident was an eye-opener, now so many TV stations talk about LGBT issues. What I did [has] laid a foundation. After what happened to me, so many activists rose up and put pressure on the government to stop discriminating against the LGBT community.
Update: The Bill was ruled invalid in August 2014. "The whole time I was saying the bill was unconstitutional," the journalist told CPJ.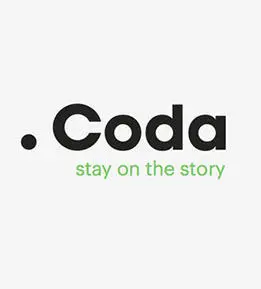 Country: Russia
Background:
Scottish journalist Amy Mackinnon spent two years as an editor at Coda Story, a media platform that does in-depth reporting on one issue at a time. In the winter of 2015, Mackinnon said she and a Canadian director, Pascal Dumont, began filming a four-part series for Coda Story titled, "Transmovska." The mini documentary tells the story of Vika, a transgender woman living in Russia. The documentary initially followed the stories of four transgender individuals, but three of them dropped out, in some cases because people they were close to feared retaliation.
Mackinnon said that although she did not receive any threats herself, she recognizes that Western journalists are often less scrutinized when reporting on issues in foreign countries.
What is it like covering LGBTQ issues in Russia?
Mackinnon: The irony was that the individuals were super open to filming. It was more the people that were around them were the ones that were concerned.
We could not film at [one of the subject's] home because her wife was a schoolteacher and was worried that if became known that her partner was transgender, she could lose her job. This was during the campaign in Russia, which encourage vigilantes to hunt down teachers who were gay and LGBT and also who are supporters of the LGBT community.
Vika was the only one that was left. Vika was just so open with us, but again we could not get access to her house, or any of her family in Siberia, because they didn't want to be seen on camera, they didn't want it to be known that their relative was transgender. The landlord was funny about it as well. We could not get her at home.
The Impact:
Mackinnon: I am always cautious about making the distinction between the challenges that international journalists face, and the challenges that local journalist face. We can leave, and they don't want to deal with the consequence of having the death of a British journalist on their hands, but local journalists don't necessarily have that option. Local journalists break a story and kind of have to live with the consequences, and that is a lot scarier.