From imprisonment, sexual violence, cyber harassment, and even death, CPJ has documented threats faced by women journalists across the globe.
For International Women's Day, CPJ spoke with five women journalists based in South Africa, France, India, the United States, and Yemen about their experiences and the threats and attacks received both for their religious and ethnic backgrounds, and their reporting on sensitive issues including gender, race, and religion.
Ferial Haffajee
Job: Editor-at-large, Huffington Post South Africa, formerly the editor-in-chief at the Mail and Guardian
IPFA honoree 2014
Threats: Digital harassment, intimidation
Location: Johannesburg, South Africa
Topic of controversy: Religious affairs
What lead to the attack(s)?
In early 2006, Haffajee, who worked as the editor-in-chief at the South African paper Mail and Guardian, republished a cartoon printed by a Danish newspaper that had led to widespread controversy and protests in Denmark over its depiction of the Prophet Muhammed.
"This was in a time before social media [was widely used], and so the only way to show what had been printed in Denmark, was to re-print the cartoon," Haffajee told CPJ in a phone interview.
Haffajee, herself a Muslim, said she did not agree with the sentiment behind the drawing, but was shocked when she became a target of harassment from the Muslim community in South Africa. All the people who approached Haffajee to express their frustration were men: they felt that they "had to put this woman in her place," she told CPJ.
"It was really severe. One of the mosques in Pretoria issued a fatwa [religious ruling] against me, and they used the khutba, which is a big lecture at the mosque on Friday, to launch a severe attack against me," she said.
Haffajee said the intimidation and harassment took various other forms, adding, "People would leave messages on my phone; tons of hate mail in my inbox. There was a call to boycott the newspaper. There were low-level soft power interventions like, 'Go talk to her, go talk to her brother, go talk to her family to make her behave, to make her apologize'."
The impact: Haffajee said that in hindsight the incident made her stronger and more resilient, but it was traumatic in the moment. "You begin to doubt yourself when your entire community is pressuring your mother and calling your family, and thousands of people are suddenly writing thousands of emails to your newspaper. The intention is to censor."
Haffajee said she has been the target of cyber harassment for other pieces of journalism, but it was not as severe as the response to the cartoon. Now, the journalist said, she can more freely take to social media to counter some of the attacks.
Rokhaya Diallo
Job: Freelance host, producer director, BET-France
Outlet: Freelance; BET-France
Job: Host; TV and radio producer and director
Threat: Racially and sexually charged online harassment, political pressure
Location: France
Topic of controversy: Racial inequality
What lead to the attack(s)?
Diallo, who has covered race relations in France since 2007, told CPJ she regularly receives backlash due to her coverage, especially when it concerns state-sponsored racism and police brutality. "It is constant. I always get insults… racial slurs, sexist slurs," she said.
Diallo said she had to take legal action against two men who threatened her due to her work. The first individual made a public call to rape Diallo. The second sent her racist death threats through Facebook. The journalist said she sued in both cases, and courts ordered the men to pay damages.
Diallo said that when the head of the French Digital Council, an independent advisory commission on society and technology, appointed Diallo to the group in December last year, she received immediate backlash from far-right pundits and the conservative Twittersphere. The journalist told CPJ that many of her critics frequently cited a speech the journalist gave at the U.N. about discrimination faced by people of African descent, and an interview in which she discussed institutional racism in France, as reasons why she should not hold a position on the council.
A parliament member from a major right wing political party also issued an open letter to the French prime minister, strongly critiquing Diallo's appointment and calling her a "decolonial feminist."
Diallo said she believes their intention was to place pressure on the French government to remove her from the board. "I know that they got many calls," she said of the president and prime minister's offices.
The French government appeared to bow to public pressure and on December 13 issued a public statement asking for a new list of members for the French Digital Council.
The impact: Diallo acknowledges that some threats have scared her to the point where she feared for her physical safety. Diallo added that two of her documentary projects were canceled directly after she was dropped from the digital council. "I wouldn't get the same backlash if I didn't report on these issues," she said, adding that she is aware of several women journalists of color who often tone down their reporting on race relations to curb such backlash.
Malini Subramaniam
Job: Reporter, Freelance contributor, Scroll
IPFA honoree 2016
Threat: Harassment, interrogation, surveillance, smear campaigns, eviction
Location: Bastar District, India
Topic of controversy: Conflict between local political groups and security forces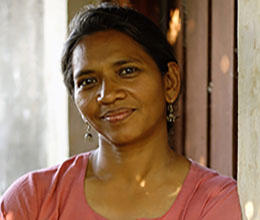 What lead to attack(s)?
Subramaniam began working in the Bastar district of India's central Chhattisgarh state in 2015, reporting on human rights issues affecting the indigenous Adivisi community for Scroll.
The Adivisi are trapped in an ongoing conflict between Maoists political groups and government security forces in the district, but extrajudicial killings, abuse from security services, and sexual and physical violence against women, were underreported. Subramaniam told CPJ she wanted to highlight these issues, but was unprepared for how quickly she would become a target of violence and harassment, too.
Subramaniam said that, each time she would write an article about the abuses taking place in Bastar, local police would come to her house to question her about her work. The journalist also noticed that unidentified people regularly followed her while she was working and during her time off.
Pro-police vigilante groups labeled the reporter a Maoist agent, equivalent to a terrorist in this region, and local television channels would run stories against her to paint her as a "bad woman" who was a negative influence on local culture, she said.
Authorities also pressured the journalist's landlord to evict her, and locked up her domestic help, the journalist told CPJ. At this time, Subramaniam said, she decided to leave Bastar.
Subramaniam added that while police allowed her to file a First Information Report, a police document filed at the start of an investigation in India, the document was ineffective since it did not name any individuals who threatened her.
The impact: Subramaniam said that while her willingness to report is intact, the intimidation tactics used against her in Bastar were disturbing. "When the attack happened I was quite shaken," she told CPJ. While Scroll was extremely supportive, Subramaniam was a freelance contributor, and not on staff leaving her especially vulnerable, she said.
"It took me three [or] four months to start reporting again," she said.
The smear campaign against her also greatly damaged her ability to work freely in the district, and she has since moved to another state in India.
Subramaniam said she hopes to cover regional elections from Bastar, but does not plan to attempt moving back permanently for a few years so as not to uproot her family again. "It will have to be tested how things will be. I believe this is a free country and as a citizen of the country I enjoy the right to reside where I wish to," she said.
Ilia Calderón
Job: News anchor, Univision
Threat: Racially charged verbal harassment, online harassment
Location: United States
Beat: Race relations
What lead to the attack(s)?
In July 2017, Calderón, a broadcast reporter for Univision, interviewed Christopher Barker, the head of the North Carolina Ku Klux Klan chapter, and his wife, Amanda.
Univision producers told Barker that a Hispanic woman of color would conduct the interview, but Calderón said she believes the KKK leader expected a Latina with a lighter complexion, not an Afro-Latina with a darker complexion like she has.
"He was upset when he saw me," said Calderón, adding that the first thing Barker told her was that she was the first black person to set foot on his land.
The interview became more hostile when she asked the couple about their views on immigration. She said that Barker told her, "We will chase you out of here."
When Calderón pressed on the issue, she said his threats became more violent. "He told me he was going to burn me out," she told CPJ.
Following the broadcast of the interview, Calderón said she was harassed online and received hateful messages about her skin tone and about being Hispanic. "I represented all the things they hate," she said.
The impact: Calderón said that while it was an offensive experience, she felt a duty to provide viewers with an in-depth understanding of white supremacist views. "Journalism today is more important than ever. It is not the time to be silent," she said.
Afrah Nasser
Job: Blogger, Freelance
IPFA honoree 2017
Threat: Sexist online harassment
Location: Yemen
Beat: Conflict in Yemen
Nasser began blogging about the crisis in Yemen in late 2010. While she quickly gained visibility for her well-sourced coverage, Nasser said she also received frequent and often violent backlash, including death threats, for her reporting, and the harassment often carried gendered overtones.
Insults relating to her gender increased when she went to Sweden in 2011 and began dressing more like a westerner, she said. "It was very difficult. I was getting grilled and bullied about not wearing a hijab [and] about my clothes," Nasser said. "I lost track of how many insults I received."
Nasser said she believes the harassment would not have been the same if she were a male journalist from Yemen who had traveled to the West and decided to change his attire. "There is a huge double standard. He could wear his traditional Yemeni clothing all of his life, and then go to the U.S. and wear a suit. Nobody would care. But for me, I was grilled," Nasser said, referring to the hateful messages she received.
"There is a cultural element," Nasser said. There is a sense of what it means to be "good Muslim," or a "good Arab," and she was defying these expectations with her attire–and her reporting.
The impact: Nasser said that she forced herself to ignore these threats, but she believes this type of harassment often deters women journalists from the region from speaking out. "I have met many Yemeni girls who are very careful with what they say. They silence themselves. They hide themselves. Some quit being active," she said.