The Torch is a weekly newsletter from the Committee to Protect Journalists that brings you the latest press freedom and journalist safety news from around the world. Subscribe here.
Ten years after the Arab Spring, journalists in the Middle East and North Africa confront grave threats while trying to report the news. The historic upheaval has had profound and wide-ranging consequences for press freedom, as authorities and non-state actors use both novel and traditional means to suppress reporting and target individual journalists—including imprisonment, online censorship, and murder.
After making his way across the border by foot, Iranian journalist and 2020 International Press Freedom awardee Mohamed Mosaed sought asylum in Turkey. Mosaed has been sentenced to four years and nine months' imprisonment in Iran in retaliation for his work. Mosaed told CPJ that when he arrived, he was detained by Turkish police and told he would be returned to Iranian custody. After journalists and advocates around the world spoke out, Turkish officials said deportation "is not on the table."
Global press freedom updates
Spotlight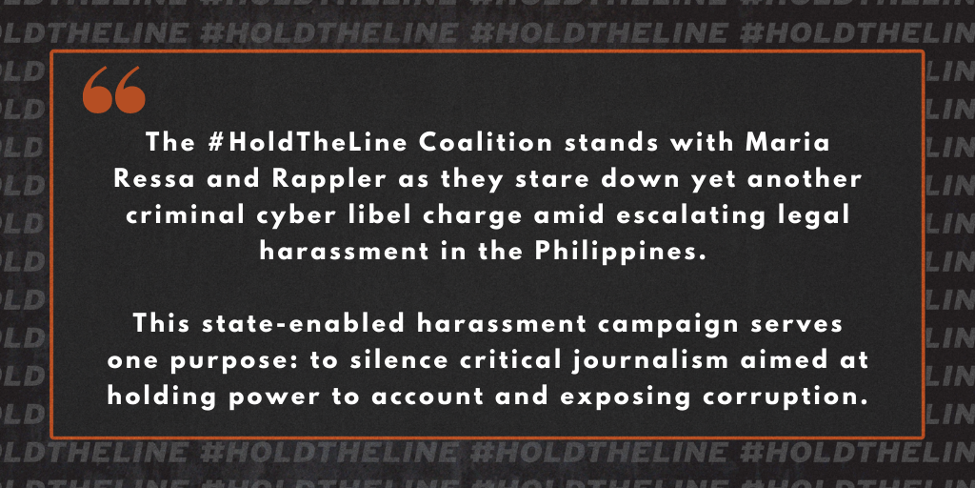 Award-winning journalist Maria Ressa was handed a new cyber libel charge and warrant as state-orchestrated attacks escalate in the Philippines against her and Rappler, the news organization she founded. In response, more than 80 organizations in the #HoldTheLine coalition publicly condemned the latest charges. Join us in helping to #HoldTheLine!
Hear from Ressa directly when CPJ Executive Director Joel Simon joins her in conversation Monday at an online event hosted by Frontline, "Speaking Truth to Power: Press Freedom in the Age of Disinformation." Learn more and RSVP.
What we are reading
Do you have an Amazon Alexa-enabled device? Enable CPJ's flash briefing skill to stay up to date with the latest press freedom news from around the world.