The Torch is a weekly newsletter from the Committee to Protect Journalists that brings you the latest press freedom and journalist safety news from around the world. Subscribe here.
Last Wednesday, Hiram Moreno, a Mexican journalist enrolled in a federal protection program, was the victim of a gun attack in Oaxaca state when an unidentified man shot him as Moreno left a convenience store. Just a few days earlier, radio reporter Santiago Barroso was shot dead in Sonora state.
Mexico currently ranks seventh on CPJ's index of countries where journalists are slain and the killers go free.
CPJ's North America Researcher Avi Asher-Schapiro looks at spyware maker NSO Group's efforts to spin reports linking it to the surveillance of journalists. Analysis by Citizen Lab, Amnesty International, and other human rights groups has shown that journalists were targeted by Pegasus, a spyware tool that NSO Group markets and has sold to governments with questionable human rights records. Just this month, researchers reported that Griselda Triana, the wife of Mexican journalist Javier Valdez, was targeted immediately after her husband's murder in 2017. Triana shared her reactions to the reports in a live Facebook interview with CPJ (in Spanish).
Global press freedom updates
Spotlight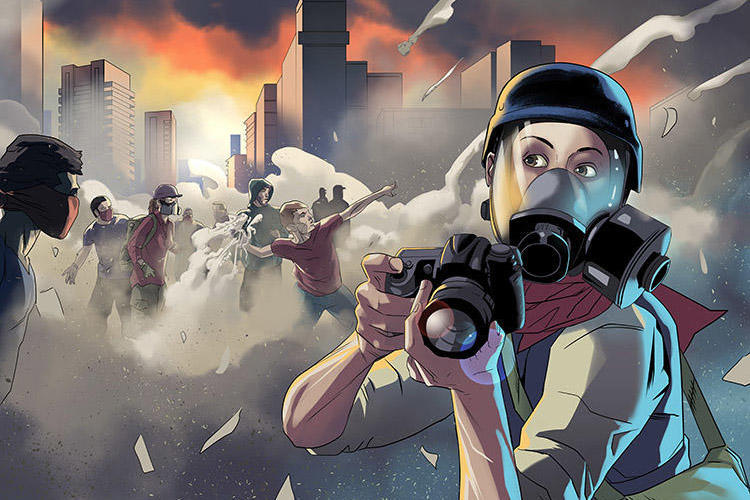 As part of our efforts to improve CPJ's safety resources, we are currently collecting feedback from women and gender non-conforming journalists based in the U.S. and Canada. Journalists are encouraged to provide feedback before March 31. Explore more of our reporting on the intersection of gender and press freedom and information on our Emergencies Response Team here.
What we are reading
So far in 2019
At least 4 journalists have been killed worldwide in relation to their work. Explore our data.
Visit the U.S. Press Freedom Tracker database for info on press freedom violations in the U.S.
Do you have an Amazon Alexa-enabled device? Enable CPJ's flash briefing skill to stay up to date with the latest press freedom news from around the world.