Deadly violence against the media eased in 2016 from recent record levels as the number of journalists singled out for murder declined. A CPJ special report by Elana Beiser and Elisabeth Witchel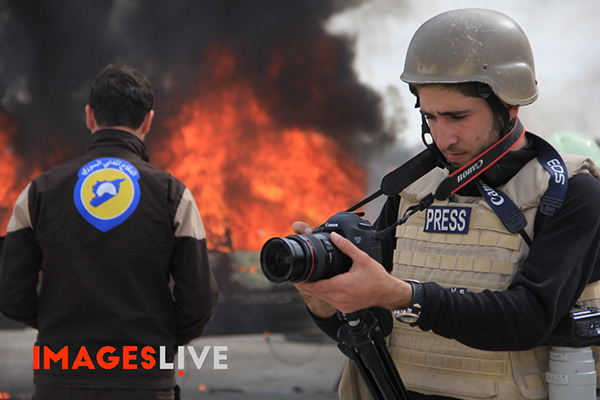 Published December 19, 2016
More in This Report
Multimedia
In Other Languages
The number of journalists killed in the line of duty is on track to decline in 2016 from recent record levels as fewer journalists were targeted for murder, the Committee to Protect Journalists found in its annual analysis. Deaths in combat or crossfire ticked to their highest number since 2013 as conflicts in the Middle East dragged on.
At least 48 journalists were killed in relation to their work between January 1 and December 15, 2016. CPJ is investigating the deaths of at least 27 more journalists during the year to determine whether they were work-related.
More than half of the journalists killed in the year died in combat or crossfire, for the first time since CPJ began keeping records. The conflicts in Syria, Iraq, Yemen, Libya, Afghanistan, and Somalia claimed the lives of 26 journalists who died covering the fighting.
Historically, about two thirds of journalists killed are singled out for murder in retaliation for their work, according to CPJ's detailed records since 1992. This year, 18 journalists were targeted directly for murder, the lowest number since 2002. The reason for the decline is unclear, and could be a combination of factors including less risk-taking by the media, more efforts to bring global attention to the challenge of combatting impunity, and the use of other means to silence critical journalists.
Overall, Syria was the most deadly country for journalists for the fifth year in a row. At least 14 journalists were killed in Syria in 2016, the same number as in 2015, bringing the total number killed there in the line of duty since conflict broke out to at least 107. Those killed by the fighting this year included 20-year-old Osama Jumaa, a photographer and video journalist reporting on the aftermath of a bombardment in Aleppo for the international photo agency Images Live. He was traveling in an ambulance to the site to cover the rescue of civilians when the vehicle was hit by Syrian government artillery fire and he was injured, according to the photo agency; a paramedic was treating the journalist when a second round of fire struck the ambulance and killed both men.
Also mired in conflict, Iraq is among the top three most deadly countries for the fourth year in a row, with six journalists killed in 2016. In Yemen, where the number of journalists killed has been creeping higher as fighting intensified, six journalists were also killed this year, bringing the total to 12 since 2014. Among them was Almigdad Mojalli, a freelance reporter for Voice of America, the international humanitarian news network IRIN, The Telegraph, and other outlets. In January, Mojalli was covering the effects of Saudi-led airstrikes outside the capital, Sanaa, when he and his companions were caught in one such airstrike themselves. An explosion knocked another journalist, Bahir al-Sharabi, unconscious; when he came to his senses, he found Mojalli seriously injured nearby. Al-Sharabi and others loaded their colleague into the car and tried to find medical assistance, but Mojalli died before they could find help.
Journalists who brave conflict are at risk not only of dying in combat but of being kidnapped or murdered by Islamic State and other militant groups. Islamic State is responsible for the disappearance of at least 11 journalists since 2013. They are feared dead, but do not appear in CPJ's data on killed journalists because their fate cannot be confirmed.
The ravaging of journalistic communities by extremist groups in recent years could be one of several potential reasons for the decline in murders in 2016. For example, in Somalia, the killers' work has had an effect: Years of violent intimidation with little hope of justice has left the ranks of the media scared, weakened, and depleted. Somalia has for two consecutive years topped CPJ's Global Impunity Index, which spotlights countries where journalists are murdered and their killers go free. The number of journalists murdered in Somalia each year has precipitously declined since 2012, with two murdered in 2016.
CPJ research shows that entrenched impunity fosters self-censorship, as journalists flee into exile or fall silent to avoid grave risk. In Pakistan—where at least 33 journalists have been murdered in retaliation for their work since 1992, and many more have been threatened and attacked—the independent Pakistan Press Foundation in November released a report on impunity stating, "Threats and violence have forced many journalists to move from these danger zones and to leave the profession or to resort to self-censorship, particularly in conflict areas." In 2016, CPJ did not identify anyone singled out for murder in Pakistan because of journalist work—a first since 2001.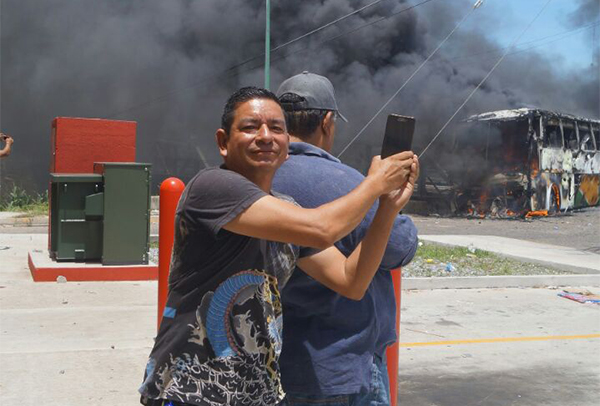 In some places, tools other than violence are being deployed to cow journalists into silence. In Russia, where 36 journalists have been murdered in retaliation for reporting since 1992, CPJ has not recorded a murder since 2013. Journalists who might dare report on sensitive issues such as corruption and human rights abuses, despite the immense risks of physical reprisal, have had their avenues to report systematically cut off through legislation, regulations, closure of news outlets, and other forms of harassment, including threats of imprisonment.
It is possible that the political cost of murder, which used to be little, has risen enough to make other modes of repression more appealing. In recent years, international pressure has mounted to promote the safety of journalists and address high rates of impunity when they are killed, with resolutions passed in the U.N. Human Rights Council and the U.N. General Assembly. This year, more than half of countries contacted responded to UNESCO's impunity accountability mechanism, which requests information on the status of investigations into killed journalists for the U.N. agency's biennial report on journalist safety.
While impunity remains at alarming levels, CPJ has recorded modest increases in the numbers of prosecutions taking place around the world in recent years. Brazil, for example, has in the last three years convicted suspects in the murders of six journalists, more than any other country during the same period. CPJ recorded one murder in Brazil in 2016, the lowest number since 2010; the shooting death of two other journalists remains under investigation.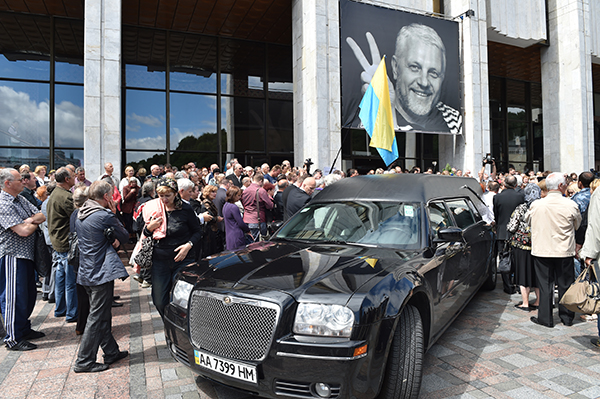 Among journalists murdered worldwide this year was investigative journalist Pavel Sheremet, who was killed in Kiev, Ukraine, in July when an explosive device detonated under the car he was driving. Sheremet, a native of Belarus who in 2010 was stripped of his Belarusian citizenship in retaliation for his reporting, was a 1998 recipient of CPJ's International Press Freedom Award.
Syrian journalist Zaher al-Shurqat was shot in the head by a masked man on a street in the southern Turkish town of Gaziantep in April. The militant group Islamic State claimed responsibility for the murder, making Al-Shurqat the fourth Syrian journalist the group claimed to have killed in Turkey since October 2015.
Aside from murder and combat/crossfire, CPJ has a third classification for journalists killed, those who die on dangerous assignments such as covering political unrest. This year, at least three journalists died on dangerous assignments, two of them in Pakistan. In August, Mehmood Khan, a cameraman for DawnNews, and Aaj TV cameraman Shehzad Ahmed were at Quetta Civil Hospital where a crowd was grieving the murder of the president of the Baluchistan Bar Association when a massive bomb killed at least 70 people, many of them lawyers. Militants in Pakistan have repeatedly staged secondary attacks to target mourners or people rushing to the scene of a first attack. Such secondary attacks put journalists, who often cover the funerals and the aftermath of bombings, at special risk.
Some other trends that emerged from CPJ's research:
Political groups, including Islamist militant organizations, were responsible for more than half of the killings of journalists this year.
War was the most dangerous beat, covered by 75 percent of the victims.
Photographer and camera operator were the most dangerous jobs.
Twenty percent of the journalists killed in 2016 were freelancers.
In line with historical trends, nine out of 10 journalists killed were local, not foreign.
CPJ began compiling detailed records on all journalist deaths in 1992. CPJ staff members independently investigate and verify the circumstances behind each death. CPJ considers a case work-related only when its staff is reasonably certain that a journalist was killed in direct reprisal for his or her work; in combat-related crossfire; or while carrying out a dangerous assignment.
If the motives in a killing are unclear, but it is possible that a journalist died in relation to his or her work, CPJ classifies the case as "unconfirmed" and continues to investigate. In Mexico, for example, CPJ is examining seven 2016 murder cases to determine whether journalism was the motive.
CPJ's list does not include journalists who died of illness or were killed in car or plane accidents—such as the 20 journalists who died in November when a plane carrying a Brazilian soccer team crashed in Colombia—unless the crash was caused by hostile action. Other press organizations using different criteria cite different numbers of deaths.
CPJ's database of journalists killed for their work in 2016 includes capsule reports on each victim and a statistical analysis. CPJ also maintains a database of all journalists killed since 1992.
Elana Beiser is editorial director of the Committee to Protect Journalists. She previously worked as an editor for Dow Jones Newswires and The Wall Street Journal in New York, London, Brussels, Singapore, and Hong Kong. Elisabeth Witchel, a CPJ consultant, served for many years as the organization's journalist assistance coordinator. She also launched CPJ's Global Campaign Against Impunity.