Jimmy Lai, of Hong Kong's Apple Daily, to receive CPJ's 2021 Gwen Ifill award
Jimmy Lai, the imprisoned founder of Hong Kong's Next Digital media company and Apple Daily newspaper, will be honored with CPJ's 2021 Gwen Ifill Press Freedom Award, CPJ's board of directors announced in June. The award recognizes an individual's extraordinary and sustained commitment to press freedom. No journalist is more deserving than Lai of this honor.
Lai, an outspoken critic of the Chinese government, has become a powerful symbol of the struggle to maintain press freedom in Hong Kong. He has been imprisoned for allegedly violating China's National Security Law and, separately, was sentenced in April to 14 months in prison for allegedly organizing and participating in illegal demonstrations in 2019. On June 16, more than 100 police officers raided the offices of Apple Daily and arrested five journalists and executives, including the editor-in-chief. In the following days, they arrested two more journalists.
On June 23, Next Digital announced that Apple Daily, which reportedly had more than 600,000 paid subscribers, would cease publication the next day. The paper was often critical of Beijing's crackdown on Hong Kong's pro-democracy movement and press freedom in the city. Its loss is a blow to the people of the city, who for decades have enjoyed free access to information. "China has managed to snuff that out," said Steve Butler, CPJ's Asia program coordinator, "in stark violation of firm commitments it made to the people of Hong Kong during the handover from British rule in 1997."
---
Nika Soon-Shiong joins CPJ's board of directors
CPJ is thrilled to announce that Nika Soon-Shiong, executive director of the Fund for Guaranteed Income, has joined its board. She will be an integral member of the board and will help provide strategic guidance to the organization.
Soon-Shiong has previously reported for The Daily Dispatch, The Mail & Guardian, and The Los Angeles Times, where she serves as an informal adviser to her family, who purchased the newspaper in 2018 and has helped to revitalize it. "As a staunch believer in the link between press freedom and political freedom, I look forward to working in this unique collaboration to protect both," Soon-Shiong said.
---
Impact: Convictions in the murders of two Mexican journalists
CPJ welcomes landmark convictions in the murders of two Mexican journalists. We had advocated for justice for years in both cases.
Javier Valdez Cárdenas was the co-founder of news magazine Ríodoce and a correspondent in Sinaloa for the national newspaper La Jornada. In 2011, he received CPJ's International Press Freedom Award in recognition of his work. Six years later, Valdez was shot by assailants as he left the offices of Riodoce in Culiacán. When the gunmen fled, they took his laptop and phone. In June, a Mexican court convicted and sentenced Juan Francisco Picos Barrueta for his role as one of the triggermen in Valdez' murder. This is the second sentencing in the case.
Miroslava Breach Velducea, a correspondent for La Jornada in Chihuahua, reported on politics and crime. In 2017, she was shot eight times in her car and died on the way to the hospital. In mid-June, a court sentenced Hugo Amed Schultz Alcaraz, a former mayor in Chihuahua, to eight years in prison for his role in her murder after he admitted responsibility. He is the second suspect to be sentenced in her killing. In August 2020, Juan Carlos Moreno Ochoa was sentenced to 50 years for his involvement.
---
Estate of longtime TV news director Enid Roth supports CPJ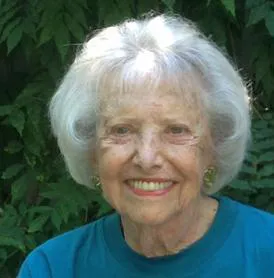 CPJ is deeply grateful for the generous support from the estate of Enid Roth, a longtime TV news director and producer who died in January 2018.
"Enid knew I was a board member at CPJ, and we would sometimes discuss how significant CPJ's work was to journalists around the world," said Cheryl Gould, former senior vice president of NBC News and a member of CPJ's board. "She truly believed in the important role that journalists had to play in a democracy."
Roth was born in February 1930 in Brooklyn. While earning her bachelor's degree at Syracuse University, she began working at CBS. Soon after graduation, she took a role at NBC, where she became associate director and then director of NBC's local news.
During Roth's 40-year career in television, she worked on news assignments and entertainment specials. She traveled all over the country, including to witness space shots in Houston and Cape Canaveral and document political conventions in San Francisco, Miami, Chicago, and Kansas City. She was a part of the first satellite broadcast, with Telstar, and broadcast variety shows including "The Steve Allen Show." She was a member of the Directors Guild of America, the Drama League, and the American Theatre Wing. Roth retired in 1994.
---
Must-reads
CPJ's Europe and Central Asia coordinator, Gulnoza Said, speaks to the parents of Belarusian journalist Raman Pratasevich about their efforts to help free their son, who was arrested after Belarusian authorities diverted the flight he was on. "It felt like a horror movie," his father said.
CPJ's Middle East and North Africa senior researcher, Justin Shilad, highlights how journalists in Yemen are struggling to survive amid dangerous and unstable conditions. "You could describe working as a journalist in Yemen as an adventure," one said. "The price one pays could be their life."
To mark World Refugee Day, CPJ called on governments around the world to establish emergency visas for journalists—and in a special feature on the website highlighted five reasons why this was vital for the press.
---
CPJ in the news
"FBI launches flurry of arrests over attacks on journalists during Capitol riot," The Washington Post
"What people in Hong Kong say about Apple Daily," Reuters
"Nicaragua denies entry to New York Times journalist amid escalating crisis," The New York Times
"Two journalists killed in Mexico, three dead so far this year," The Associated Press
"Belarusian Association of Journalists under investigation as media crackdown spreads," Voice of America
"'Hands Off Ethiopia': A new phase in the Tigray disinformation campaign," Ethiopia Insight
"Trial of Moroccan journalists raises fears of repression," Thomson Reuters Foundation