Seeking Justice in Russia, a Mother Turns to Europe
By Elisabeth Witchel
When Rimma Maksimova last spoke with her son, investigative journalist Maksim Maksimov, in a phone call on June 26, 2004, they talked about the comings and goings of family life: his approaching birthday, her plans to visit him the next month in St. Petersburg. Mother and son swapped calls in the next couple of days but missed each other. She rang him up one last time on July 3, leaving a message that wished him a happy 41st birthday.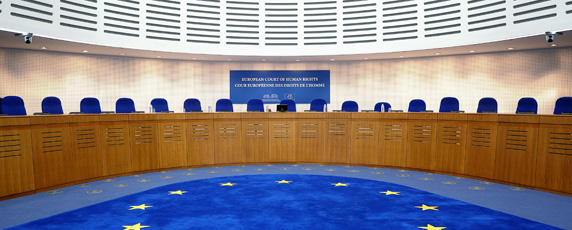 By that time, Maksim Maksimov was gone. His mother would spend her trip to St. Petersburg, and the next eight years, trying to find out what had happened to Maksimov, who was last seen on June 29, 2004, in downtown St. Petersburg. He was never found.
Today, Maksimova is 73 and battling bone marrow cancer. She is also waging war on Russia's political and judicial machinery. Having sought justice, without success, from police, prosecutors, and the president's office, Maksimova turned to the European Court of Human Rights (ECHR) in Strasbourg, France, where she filed a case in 2011 claiming that Russian authorities failed to uphold her son's rights to life, liberty, and freedom of expression. "Over the years, I have been through all the circles of hell imaginable–pain, helplessness, terrible suffering," Maksimova said in written testimony submitted to the court. "The pain of my situation was exacerbated from the very beginning by the attitude of the investigative authorities."
The case has implications not only for Maksimov's family but for journalists throughout Europe and Central Asia. If admitted, the case would be among the first heard in Strasbourg on a journalism-related killing in Russia. More significantly, Maksimova's representatives will also argue that her son's murder is part of a pattern of impunity in attacks on the press in that country.
"Because of the evidence that this was a systemic problem–because the number and nature of attacks on journalists is and has been for a number of years hugely concerning, hugely worrying, and it has not been dealt with–bringing proceedings in the Strasbourg court is one way of raising that problem and trying to tackle it," said Philip Leach, lawyer and project director of the London-based European Human Rights Advocacy Centre (EHRAC), which is representing Maksimova and which specializes in taking cases to Strasbourg.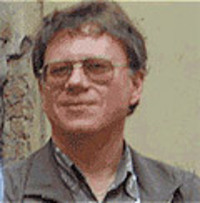 Maksim Maksimov started working as a journalist in 1986 with a youth newspaper called Smena (Change). He then spent several years working for AZHUR, an investigative news agency, where he developed a reputation for reporting on corruption in law enforcement and the contract-style murders of local politicians. In July 2003, he went freelance, writing a regular column for Gorod newspaper. Around the time of his disappearance, colleagues say, Maksimov was investigating corruption in the 6th section of the operational detective bureau of the Ministry of Internal Affairs.
After their last phone conversation, Rimma Maksimova, who lives in Potsdam, Germany, traveled to Moscow in early July 2004 and on to St. Petersburg, her concern growing over lack of contact with her son. On July 9, she and two of Maksimov's colleagues went to the police station, where her statement was taken. Over the next two weeks, Maksimova hounded the police and an investigator from the Central District Prosecutor's Office, waiting hours in his office to find out what steps were being taken.
She got little information. Often it was suggested that Maksimov was simply away with a woman or had been sighted. When she asked the Central District investigator if the people who had last seen her son had been interviewed, she was told no–one of many leads the police appear not to have followed.
Maksimova went back to Germany in late July but returned to St. Petersburg near the end of the year at the distressing news that the public prosecutor's office had suspended work on the case. In April 2005, the suspension was revoked on grounds that the investigation was incomplete. This decision cited unexplored lines of inquiry, including an analysis of fingerprints found in Maksimov's car in late July 2004; interviews with Maksimov's colleagues; and a study of his computer. There was no explanation of why those steps had not been taken.
In 2009, CPJ conducted an investigation into the flawed official inquiry into Maksimov's disappearance, the results of which were published as part of a wider report on unsolved journalist killings in Russia, "Anatomy of Injustice." At the time, Sergei Baluyev, Gorod's chief editor, told CPJ that Maksimov's property, car, and savings had been found intact within a few weeks of his disappearance–but investigators conducted only a cursory review of the reporter's notes and his conversations with colleagues.
What evidence eventually emerged came mainly from Maksimov's colleagues at AZHUR. Yevgeny Vyshenkov, AZHUR's deputy director, told CPJ that he and his staff interviewed two people who said they were involved in Maksimov's disappearance. One person said he had been hired to lure the journalist to a local sauna under the guise of a business meeting, and that two Interior Ministry officers and two others were waiting there. After being ordered to leave the room, the person told Vyshenkov, he heard the men assault Maksimov.
Vyshenkov said he had also met with one of the assailants, an ex-convict, who told him that the men had strangled Maksimov, put his body in the trunk of a car, and driven in two vehicles to woods outside St. Petersburg. There, the two officers drove off on their own with the body and returned a half-hour later, Vyshenkov said he was told.
AZHUR presented its findings to the regional prosecutor's office. Vyshenkov said he had persuaded the front person and the assailant to tell prosecutors their story. Nikolai Sirotinin, the Maksimov family lawyer and a former government investigator, said that AZHUR's information was credible enough to warrant official investigation, but the prosecutor's office did not appear interested in following up. Sirotinin told CPJ that investigators would not clarify what leads they checked.
A.V. Zaitsev, a senior official with the regional investigative committee, told CPJ in a written statement in 2009 that his staff had indeed checked whether Interior Ministry officers were involved in the crime. He did not elaborate on what investigators had done or found. The two officers implicated in AZHUR's account were at one point charged with forgery, false statement, and abuse of office in an unrelated case (they were later acquitted) but have never been charged in the Maksimov case.
The Dzerzhinsky District Court in St. Petersburg declared Maksimov dead on November 30, 2006, at the behest of the family, which was seeking emotional closure as well as greater legal rights and more official attention to the case. A concerted search for Maksimov's body was finally undertaken in spring 2007, also at the insistence of his family. Sirotinin said he traveled to Moscow to persuade former colleagues in the Prosecutor General's Office to send a forensics team to assist. The search came up empty.
In total, the investigation was suspended and restarted three times between 2004 and 2011, with no substantial information provided to Maksimova on what steps were taken and why. Her phone calls were largely ignored, and from 2005 to 2009, Maksimova traveled from Potsdam to St. Petersburg more than a dozen times at her own expense. "The little I did find out was because I kept asking questions," Maksimova said in her testimony.
During this time, Maksimova wrote letters to officials at all levels of Russia's criminal system, including the minister for internal affairs and the Public Chamber, a governmental oversight body, requesting a thorough investigation, new personnel to oversee the case, or resumption of proceedings following a suspension. She made two appeals to President Vladimir Putin–one, a 2006 open letter published in Moscow Pravda titled "Will the President hear a mother's voice?" To all of these she has testified that she received cursory replies or nothing at all.
The toll on her physical and mental health was immense. She recently described to CPJ her last visit to St. Petersburg and a meeting she had in December 2011 with the general prosecutor for the Northwestern Federal District. "He turned our conversation upside down, as if I am demanding to prosecute an innocent person and they're guarding law and order," she said. "Following that meeting I had a nervous breakdown and contracted pneumonia, so they sent me to the airport in a wheelchair." In her last telephone exchange with the investigator, in August 2012, Maksimova told CPJ, "He openly told me that they did not restart the case, that all the investigative measures were fulfilled, and that there's nothing left to be done."
Sirotinin, the family lawyer, said his own requests to review the official case file were turned down. Russian procedural code gives investigators discretion to disclose details of an active inquiry to a victim's family and legal representatives; a family is entitled to access only when the investigation is formally finished. Although Maksimov's case is suspended, it has not been officially closed, which would allow the family and its lawyer to review the file.
Such languishing investigations into attacks against journalists are endemic in Russia. There have been no successful prosecutions in more than 90 percent of cases of journalists murdered or violently assaulted in connection to their work in Russia, according to CPJ research. Victims include internationally known figures like Forbes Russia editor Paul Klebnikov, but many are like Maksimov, who report on local corruption, crime, and human rights abuses. Worldwide, Russia ranks ninth-worst on CPJ's Impunity Index, which calculates the number of unsolved journalist murders as a percentage of each country's population.
Despite pledges from Russian leadership to address the climate of impunity, there has been little substantial progress. In the 2006 murder of investigative journalist Anna Politkovskaya, authorities took promising steps, arresting several suspects and sentencing one as an accomplice but failing to pursue the crime's mastermind. "At least with regards to this case the investigative community does something," said Galina Arapova, director of Russia's Mass Media Defence Centre, which offers legal defense to journalists and has brought defamation-related cases to the ECHR. "They don't have political will to really finish the case but they feed society with little seeds. For the others, they simply just don't do anything; or they do a little bit and then close the case and say they haven't found any evidence or suspect to bring to the court."
Arapova said the problem is not one of capability; murder investigations are often effective in Russia. Investigative Committee chief Aleksandr Bastrykin once boasted that perpetrators are caught in four out of five cases. "Interestingly that doesn't apply to cases of journalists," Arapova said. "When it comes to murder of journalists, then you have 10 years of investigation that ends with nothing. Families are trying to struggle with the Russian law enforcement system and they just lose their faith in the result."
This was nearly so for Maksimova, who in a 2010 meeting with CPJ European and Central Asia Program Coordinator Nina Ognianova expressed her desperation to find new avenues to justice. They discussed the European Court as an option. Under the Council of Europe, the court hears complaints that signatory states have violated the European Convention on Human Rights if applicants can prove they have exhausted all domestic remedies. CPJ approached the EHRAC. Now, EHRAC lawyers Leach, Joanna Evans, and Bill Bowring represent Maksimova, as does Mark Stephens, a lawyer working in coordination with CPJ.
Maksimova v. Russia argues, among other points, that the authorities failed to conduct an effective investigation into Maksimov's death, a violation of Article 2 of the European Convention's right-to-life guarantee, which includes the obligation to investigate suspicious deaths. It also contends that the state is directly responsible for Maksimov's demise and that his disappearance is a case of unlawful detention–the argument being that evidence suggests he was abducted and murdered by parties from the police force–adding another violation of Article 2 and a violation of Article 5, which guarantees the right to liberty and security. Russian investigators also violated Article 3, the resolution addressing torture, in their disregard for Maksimova's well-being and rights, the suit argues.
The 52-page submission goes further to posit that because the case is one of a murder motivated by journalistic activity, and the journalism sought to expose official corruption, it is representative of "a systematic failure by the Russian state to protect the lives and well-being of journalists within its jurisdiction and/or to ensure the effective investigation and prosecution of those responsible for the harassment, harm, and killing of journalists within Russia (particularly those investigating and reporting upon areas of sensitivity)." By this reasoning, the applicant charges, Russia is guilty of a separate violation of Article 2 and a violation of Article 10's guarantee of freedom of expression.
A suit alleging that Russia violated Article 2 in the case of Politkovskaya was filed to Strasbourg in 2007; the court has not yet admitted it. But, according to Leach, Maksimova v. Russia is the first attempt to seek a judgment identifying a state pattern in which the authorities fail to effectively investigate murders of journalists and declaring that this behavior has a chilling effect on freedom of expression. In the 2007 murder of journalist Hrant Dink, the court ruled the Turkish state had violated freedom of expression by failing to protect Dink and convict all his killers, but it did not look at this link in a broader context. "It would be extremely significant if the court were to make a decision to the effect that these attacks on journalists or the authorities' failures in relation to the attacks on journalists are systemic," Leach said.
Though the court has been friendly to freedom of expression cases, it has mainly favored journalists in cases involving defamation, Arapova said. "We hope that cases from Russia relating to non-investigated murders of journalists will be considered in light of Article 10 and not only Article 2," she said. "We would like to bring attention to violation of other rights when the murder of a person takes place–especially if it is connected to his professional work as a journalist."
But any important precedents that the Maksimov case may set are a long way off. Because of Maksimova's age and cancer diagnosis, the representing team requested that the matter be expedited, but more than a year has passed since the court acknowledged it received the case submission. In late 2012, there had been no word on whether the case meets Strasbourg's criteria and the court will initiate proceedings. "It could be weeks, or months," said Leach.
Complaints of lengthy delays and backlogs are common in connection with the court, which in March 2012 had 150,000 cases pending. About a quarter of these hail from Russia. Last year the United Kingdom led a charge to reform the court, calling for shorter filing windows and restrictions on eligibility–and alarming human rights groups concerned that the move would curb the court's power rather than address inefficiencies.
Strasbourg decisions are binding, but member states often don't comply in full. Russia, for example, said Leach, will typically implement recommendations for financial compensation to victims, but is less amenable when it comes to politically sensitive recommendations like legislative reform. Still, Christof Heyns, U.N. special rapporteur on extrajudicial, summary, or arbitrary executions, believes the ECHR has much to offer other regions as a model. "The European system has a very high level of compliance, and its jurisprudence–in respect of accountability–is sophisticated," he told CPJ in an interview.
Past court decisions in cases where journalists have been killed, though favorable to the applicant, have had varied impact. In 2012, lawyers representing the Dink family wrote to the Committee of Ministers of the Council of Europe excoriating Turkey for failing to execute Strasbourg's verdict and punish all of Dink's killers. Separately, Ukraine did not abide by the court's 2005 ruling that it pay damages for failing to protect the life of journalist Gregory Gongadze or investigate his death, although his widow, Myroslava Gongadze, told CPJ that Strasbourg's pressure on Ukraine kept the case alive in domestic courts. In 2012, she said she would launch new ECHR proceedings to appeal Ukraine's decision not to prosecute former President Leonid Kuchma for his alleged involvement in the murder.
Given her frail state of health, there is a good chance Rimma Maksimova may not live to learn what happened to her son, or to see if the case she has set in motion will change the way Russian authorities respond when journalists are threatened or attacked. She has named Maksimov's cousin, Sergei Kapustin, as the second applicant, to carry on the case in her absence. Regardless of the outcome, Maksimova has broken new ground in the fight against impunity. Journalists in Russia and elsewhere are indebted to her.
Elisabeth Witchel, CPJ's London-based consultant, served for many years as the organization's journalist assistance coordinator. She also launched CPJ's Global Campaign Against Impunity.
EDITOR'S NOTE: The text has been corrected to reflect that the suit argues Russian investigators violated Article 3 in their disregard for Maksimova's well-being and rights — not her son Maksimov's rights, as previously stated.