News from the Committee to Protect Journalists, January 2012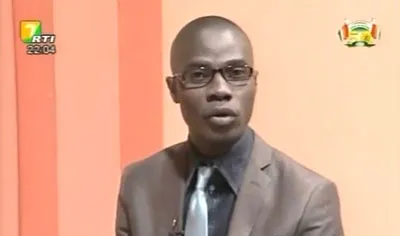 Journalist released after 163 days
CPJ was pleased to report on the January release of imprisoned journalist Hermann Aboa, who languished behind bars for 163 days. The former Ivorian state TV presenter was freed on bail after being jailed in July 21 on antistate charges for his role as a moderator of a political talk show on state TV during the rule of deposed former President Laurent Gbagbo.
CPJ called for Aboa's immediate and unconditional release and urged Ivorian prosecutors to drop the politicized charges against him, which included endangering state security and public order, participating in an insurrection, and inciting ethnic hatred. CPJ reviewed the case and determined any charges based on Aboa's performance as a journalist were baseless.
The year in Journalist Assistance
In 2011, CPJ's Journalist Assistance Program helped 171 journalists around the world and also celebrated 10 years of providing help to journalists at risk and their families. The results show how effective CPJ is in providing direct aide and also draw a picture of which countries and regions systematically fail to secure safe working conditions for journalists.
Our research shows that the journalists who most need our help live in countries that we have confirmed are among the world's worst violators of press freedom. Journalists in Iran, which tops CPJ's 2011 prison census, and journalists in Pakistan, the deadliest country for the press in 2011, received the most assistance from CPJ in 2011.
In December 2011, CPJ's JA Program, in conjunction with the Rory Peck Trust, hosted a conference in Nairobi to improve assistance to the region's journalists in exile. A full overview of the program's work is available here, which you can support directly by making an online donation today.
Battling Ecuador's repression
The pressure is increasing on Ecuadoran President Rafael Correa as his administration continues widespread repression by pre-empting private news broadcasts, enacting restrictive legal measures, smearing critics, and filing debilitating defamation lawsuits. CPJ documented these violations and demanded reforms with a special report in September 2011.
Correa also stepped up his attack on freedom of expression. CPJ extensively reported on the president's defamation suit against Ecuador's leading daily, El Universo, a controversial case that is currently pending appeal. We also wrote a letter to OAS Secretary General José Miguel Insulza, expressing concern about the government's attack on the Special Rapporteur for Freedom of Expression and the Inter-American human rights system. We are continuing to monitor and cover these issues.
As January comes to an end, the number of critical voices has increased. CPJ Executive Director Joel Simon's op-ed in the The Miami Herald and editorials in the Washington Post, Los Angeles Times, and New York Times have condemned Correa's war on independent media. We also made sure the intense criticism from the global press was heard on social media.
Freedom in Burma not without hurdles
CPJ has consistently fought for the release of all Burmese journalists, who have been key targets of repression for decades. CPJ's September 2011 report, which listed all journalists imprisoned at the time, was published just as diplomatic discussions on Burma were reaching a peak.
This month, after years of our advocacy, we finally had reason to rejoice: 17 Burmese journalists were freed as part of a mass presidential amnesty for more than 300 political prisoners. All of the imprisoned journalists working for the exile-run Democratic Voice of Burma (DVB) were among those released. This included a group of eight who had remained anonymous, due to concerns that Burmese authorities might extend their sentences if their affiliation was discovered. CPJ is continuing its campaign against the Burmese government for the release of the at least three other journalists who remain in prison.
CPJ will also keep up the pressure on President Thein Sein to implement meaningful media reforms and reverse his country's reputation as one of the world's worst press freedom offenders. Despite the victory of freedom for 17 journalists, CPJ believes that Burma's media is, from any meaningful perspective, still in shackles.
Upcoming events
On February 21, 2012, CPJ will launch Attacks on the Press, a yearly assessment of the state of press freedom worldwide. This collection of CPJ's sharp analyses and independently researched data sheds light on the repressive forces seeking to control information today. In addition to print copies available here, CPJ's website will feature an enhanced online presentation of the book with interactive graphics and multimedia features.
To mark the release, CPJ will co-host a panel discussion at the Frontline Club in London, where Executive Director Joel Simon will discuss the dangers faced by journalists worldwide. BBC special correspondent Alan Little will chair the panel. On the same day, CPJ will also host a press conference in Cairo. Additional details on the press conference and on other events in various regions will be announced on our events page.
Donate
CPJ's Distress Fund provides emergency grants to journalists facing persecution for their work. Support our work and make an online donation today.
Best of the Blog
Criticism of Hungary's media controls laws keeps growing
Tunisian media: One year after the revolution
Minority media rights, terrorism laws at issue in Roj TV case
Jacquier's killing raises chilling questions on Syria
#OccupyNigeria protesters take on news media coverage
What US can't accept in Belarus, it supports in Uzbekistan