The Center for Media Freedom and Responsibility reports today that a Philippine court has denied a motion to dismiss murder charges against two government officials accused of ordering the 2005 murder of journalist Marlene Garcia-Esperat.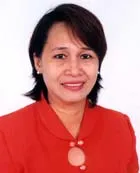 On and off for most of the past four years, agriculture department officials Osmeña Montaner and Estrella Sabay have sought to fend off the charges. A former intelligence agent who turned state's evidence has testified that he hired the assassins at the behest of the two agriculture officials, who were angered by Garcia-Esperat's coverage of corruption in their office. The two have denied wrongdoing in the killing of the journalist, right.
Although warrants were issued for their arrest in October 2008, both Montaner and Sabay are free. The new ruling appears to remove any legal impediments to their arrest.
The case is emblematic of deep-rooted impunity in the Philippines, where 24 journalist murders over 10 years remain unsolved. We welcome the court's decision, but it is essential that authorities move swiftly and surely now to apprehend and try the suspects.
In 2006, the three gunmen who carried out Garcia-Esperat's murder were sentenced to 30 years imprisonment apiece. If the intellectual authors of this terrible crime are convicted, it would be a landmark victory in the fight against impunity.
CPJ traveled to the Philippines last month to present the findings of its 2009 Global Impunity Index and to mark the anniversary of Garcia-Esperat's murder. The index calculates the number of unsolved journalist murders as a percentage of a country's population. The Philippines is the world's sixth-worst nation in this important press freedom indicator–alongside places such as Iraq and Somalia.