The Torch is a weekly newsletter from the Committee to Protect Journalists that brings you the latest press freedom and journalist safety news from around the world. Subscribe here.
CPJ released the 2019 edition of its annual Global Impunity Index this week, which lists the worst countries in the world at prosecuting murderers of journalists. Somalia tops the list for the fifth year in a row. During the 10-year period covered by the index, 318 journalists were murdered for their work worldwide. In 86% of those cases, no perpetrators have been successfully convicted. Explore CPJ's data on journalists murdered with impunity here.
CPJ analyzed 53 legal requests made by India to Twitter since August 2017 and found that Twitter withheld 920,000 tweets from Kashmir-related accounts in India. More accounts were withheld in India in the second half of 2018 than in the rest of the world combined, according to Twitter's transparency reports. The data that CPJ compiled is available in a public spreadsheet here.
In China, authorities arrested and detained Chinese freelance journalist Sophia Huang Xueqin following her coverage of the ongoing Hong Kong protests. Huang's most recent blog posts include two stories documenting her participation in protests in Hong Kong and one story on a sexual harassment case in Chengdu, Sichuan province.
Global press freedom updates
Spotlight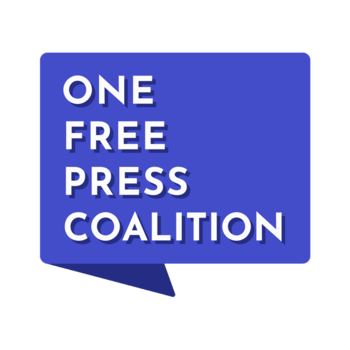 The One Free Press Coalition is a group of over two dozen media outlets that work together to use their collective platforms to highlight some of the most pressing cases of journalists under threat around the world. CPJ and the International Women's Media Foundation work closely with the coalition to identify cases each month.
This month, the list of journalists includes impunity cases like Maltese investigative journalist Daphne Caruana Galizia, Mexican reporter Miroslava Breach Velducea, Saudi journalist Jamal Khashoggi, and Kashmir Rising editor Shujaat Bukhari. Read about all the cases featured this November here.
What we are reading
Do you have an Amazon Alexa-enabled device? Enable CPJ's flash briefing skill to stay up to date with the latest press freedom news from around the world.