CPJ challenges authorities in 10 nations
to bring justice and reverse culture of impunity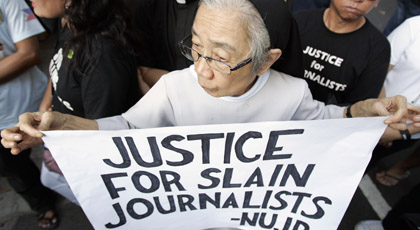 New York, April 29, 2010—In the Philippines, political clan members slaughter more than 30 news media workers and dump their bodies in mass graves. In Sri Lanka, a prominent editor who has criticized authorities is so sure of retaliation that he predicts his own murder. In Pakistan, a reporter who embarrassed the government is abducted and slain. In these and hundreds of other journalist killings worldwide, no one has been convicted.
To mark World Press Freedom Day, May 3, CPJ is spotlighting 10 emblematic cases in which journalists have been killed with impunity. CPJ is challenging authorities to solve these 10 crimes and send a message that they are committed to reversing the grave problem of impunity in journalist murders.
Ten murders. Not a single conviction.
Yet CPJ research shows that each of these 10 cases can be solved. In many of the cases, specific suspects have been identified; in others, evidence points clearly to potential culprits. In these 10 cases, as in others that CPJ has documented over the past two decades, law enforcement officials have failed to follow leads, interview witnesses, collect sufficient evidence, or bring successful prosecutions.
"What they lack is political will," said CPJ Executive Director Joel Simon. "Solving these cases would start to change the culture of impunity around the world, a condition that produces widespread self-censorship and stifles the global dialogue."
CPJ research shows that nearly 90 percent of journalist murders worldwide go unpunished. The countries named on this list—the Philippines, Sri Lanka, Pakistan, Russia, and Iraq among them—have the world's worst law enforcement records when it comes to deadly violence against the press.
To honor World Press Freedom Day, CPJ calls on authorities to signal an end to the era of impunity by bringing charges and winning convictions in these 10 cases. "These journalists fought injustice while they lived," said Simon. "We are left to continue their struggle now that they are gone."
The 10 Cases to Solve
Cases were selected and ranked by CPJ staff based on their expertise and the organization's extensive research.
1. Maguindanao massacre victims, Philippines, 2009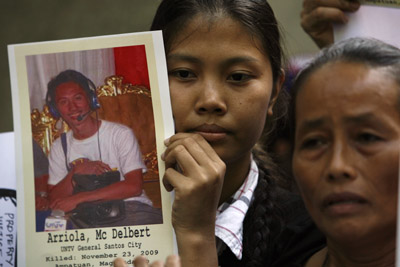 In the deadliest event for the press in CPJ history, 30 journalists and two support workers were slain in Maguindanao province on November 23, 2009. The journalists were part of a convoy accompanying supporters of a local politician filing candidacy papers for provincial governor. Authorities say a rival political clan was behind the shocking ambush, which took 57 lives in all. Nearly 200 people have been indicted, but it is far from certain that justice will be served. CPJ and other organizations have documented mishandling of evidence, intimidation of witnesses, and the potential for undue political influence.
Key fact: Sixty-one journalist murders in all have gone unsolved in the Philippines since 1992.
2. Anna Politkovskaya, Russia, 2006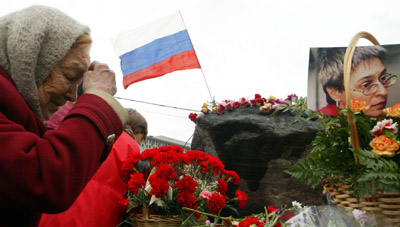 Anna Politkovskaya was committed to documenting the brutalities of the Chechen separatist conflict—and she was undeterred by threats or attacks. Politkovskaya was once detained by Russian soldiers who tossed her into a pit. On another occasion, she survived a poisoning. But her enemies caught up with her on October 7, 2006, when an assailant shot her in the elevator of her Moscow apartment building. The evidence led back to Chechnya. A year after the crime, several suspects were arrested and justice seemed possible. But the suspected Chechen gunman fled the country, and three alleged accomplices were acquitted after a botched prosecution. Although a new investigation is under way, no progress toward justice has been reported.
Key fact: Alleged gunman Rustam Makhmudov reportedly bribed immigration officials in order to flee the country.
3. Lasantha Wickramatunga, Sri Lanka, 2009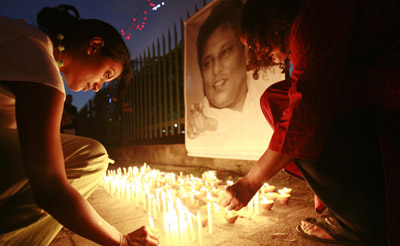 Lasantha Wickramatunga predicted his own murder in a piece he wrote shortly before his death. "Countless journalists have been harassed, threatened, and killed," he wrote in the article, which was published three days after his killing. "It has been my honor to belong to all those categories and now especially the last." Wickramatunga, editor-in-chief of The Sunday Leader, was a prominent figure in Sri Lankan journalism, someone who challenged the government many times in his 25-year career. As he was driving to work on a busy street outside Colombo on January 8, 2009, eight men on motorcycles attacked him with wooden poles and a metal bar. Authorities have not prosecuted anyone in the case.
Key fact: Nine Sri Lankan journalists have been murdered since 2004. No prosecutions have been brought in any of the cases.
4. Samir Qassir and Gebran Tueni, Lebanon, 2005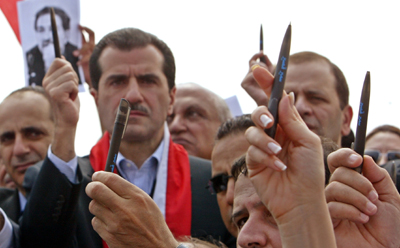 Lebanese journalists who dared to criticize Syria were targeted in a series of bombings in 2005, the same year that former prime minister Rafiq al-Hariri was assassinated. On June 2, 2005, a car bomb in Beirut killed Samir Qassir, one of Lebanon's most fearless journalists. For years, Qassir's outspoken columns in the daily Al-Nahar took on the Syrian government and its Lebanese allies. On December 12, Gebran Tueni, Al-Nahar's managing director and a harsh critic of Syrian policies, was killed by a bomb that targeted his armored vehicle in east Beirut. Tueni's murder came the same day that U.N. investigators implicated Syrian and Lebanese intelligence in the al-Hariri assassination. A subsequent U.N. inquiry into these politically motivated killings has yet to produce tangible results.
Key fact: Lebanese Broadcasting Corp. talk show host May Chidiac was seriously wounded in another car bombing that year.
5. Armando Rodríguez, Mexico, 2008
In the border town of Ciudad Juárez, reporters who cover the drug cartels put themselves at grave risk. Days before he was murdered, Armando Rodríguez had written an article accusing a local prosecutor's nephew of having links to drug traffickers. On November 13, 2008, Rodríguez was gunned down while sitting in his car in the driveway of his home, his horrified eight-year-old daughter watching from the back seat. A federal investigator assigned to the case was murdered; a month later, so was his successor. The head of the office in charge of investigating the murder then resigned and left the city. The cartels had made their point: They decide what's news in Juárez.
Key fact: Rodríguez had told the state attorney general's office that he was being threatened, but no evident action was taken.
6. Soran Mama Hama, Iraq, 2008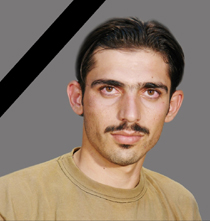 Soran Mama Hama worked in the dangerous city of Kirkuk, but it wasn't sectarian strife that brought gunmen to his home on the night of July 21, 2008. It was old-fashioned muckraking journalism. Mama Hama, a reporter for the Sulaymaniyah-based Livin magazine, blew the lid off prostitution in Kirkuk. In what turned out to be his final article, Mama Hama claimed that he had the names of "police brigadiers, many lieutenants, colonels, and many police and security officers" who were clients. Ahmed Mira, Livin's editor-in-chief, told CPJ that the slaying was designed to "silence the free voices in Kirkuk." Kirkuk Police Brig. Jamal Tahir assured CPJ that Mama Hama's murder would get "special attention," but no arrests have been reported.
Key fact: Livin editor Mira was himself the target of a failed assassination plot.
7. Deyda Hydara, Gambia, 2004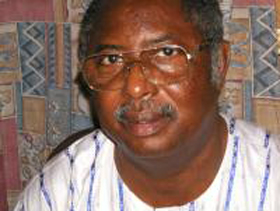 Deyda Hydara, founder of the independent newspaper The Point, often challenged President Yahya Jammeh, particularly over the government's harsh press policies. When Jammeh once threatened to bury journalists "6 feet deep," Hydara condemned the president's comments as "reprehensible." On the night of December 16, 2004, as Hydara was driving home from his office in Banjul, assailants in a passing taxi shot him in the head and chest. The murder remains unsolved. In June 2009, during a televised appearance, Jammeh mocked those who still ask who killed Hydara. "Let them go and ask Deyda Hydara who killed him," the president said.
Key fact: When several journalists called Jammeh's comments insensitive, authorities briefly locked them up on "sedition" charges.
8. Hayatullah Khan, Pakistan, 2006
Hayatullah Khan embarrassed the government of President Pervez Musharraf by providing some of the first hard evidence that the United States was operating within Pakistani borders. On December 4, 2005, he photographed the remnants of a Hellfire missile that had killed a senior Al-Qaeda commander, Abu Hamza Rabia, in Haisori in North Waziristan. Khan was abducted by five men in a white Toyota pickup the next day and was not seen again for six months. On June 16, 2006, Khan's emaciated, bullet-ridden body, still dressed in the clothes in which he was abducted, was dumped in the town of Miran Shah. The slaying led to an uproar so loud that Musharraf ordered Peshawar High Court Justice Mohammed Reza Khan to carry out an investigation. Justice Khan sent his report to the government in August 2006, but it has never been made public. No arrests have been made.
Key fact: The findings of local government investigations into the killing have also been kept secret.
9. Elmar Huseynov, Azerbaijan, 2005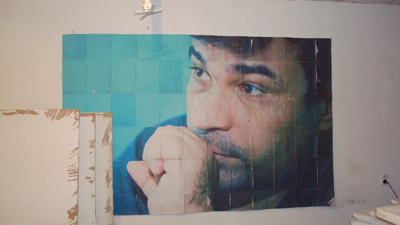 Elmar Huseynov, editor of the opposition newsweekly Monitor in Baku, had often faced government retaliation for his sharp criticism of President Ilham Aliyev. On March 2, 2005, he was gunned down in the stairwell of his apartment building in a killing that bore the marks of a contract hit. The building's entrance light was broken and telephone lines in the neighborhood were cut. Two years later, a former colleague named Eynulla Fatullayev published an in-depth examination of the unsolved killing, alleging that Huseynov's murder was ordered by high-ranking officials in Baku and carried out by a criminal group.
Key fact: After his piece ran, Fatullayev was jailed on fabricated charges and sentenced to more than eight years in prison.
10. Norbert Zongo, Burkina Faso, 1998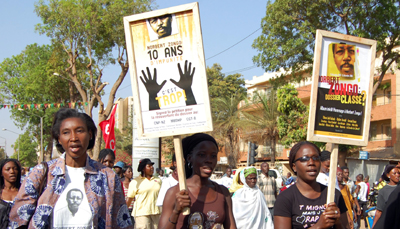 Zongo, editor of the weekly L'Indépendant, was one of the most prominent investigative journalists in the West African country. In 1998, Zongo was looking into allegations that François Compaoré, brother and special advisor to President Blaise Compaoré, had a role in a recent murder. On December 13, 1998, along a lonely stretch of road south of Ouagadougou, gunmen shot Zongo, his brother, and two companions. The case spurred journalists, politicians, and human rights activists to push for a high-level investigation. In May 1999, an independent commission of inquiry identified six "strong suspects" in the murder—but no one has ever been prosecuted.
Key fact: An indictment against a presidential guard regiment officer, the only charge ever brought in the case, was dropped without explanation.
Through its Global Campaign Against Impunity, CPJ is leading efforts to seek justice in journalist murders and improve the overall press freedom climate. This month, CPJ convened an international summit on the issue of impunity, which brought together leading advocates at Columbia University. In conjunction with the summit, CPJ released its annual Impunity Index, a list of countries where journalist are killed regularly and governments fail to solve the crimes.
CPJ's work on impunity is underwritten by the John S. and James L. Knight Foundation.