In the Philippines, witnesses to journalist murders face extreme pressures and grave risk. The government's protection program, while valuable, falls short of ensuring justice.
By Shawn W. Crispin
Posted August 18, 2009
GENERAL SANTOS CITY, Philippines
When motorcycle-riding assailants shot and fatally wounded Dennis Cuesta along a busy, tree-lined highway here last year, friend and fellow Radio Mindanao Network reporter Bob Flores was walking by his side. Flores recalls Cuesta's body being flung into his own as one gunman fired three times at close range. As Cuesta dropped to the side of the road, a second assailant fired twice more, inflicting head injuries that contributed to the 38-year-old journalist's death five days later, on August 9, 2008.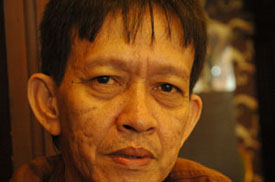 In a twist familiar in journalist killings in the Philippines that allegedly involve wayward public officials, local police initially labeled Flores a suspect rather than a witness. "They said I was the No. 1 suspect in the crime," Flores told CPJ, recounting what police told him in the immediate aftermath of the murder. "I knew then my life would never be the same."
Within days, Flores received an anonymous text message threatening to harm his family if he testified in the murder case. Fearful but determined not to back down, Flores entered the government's Witness Protection Program (WPP) on August 15, 2008, and he, his wife, and three young children were placed in a safe house in the capital, Manila.
It was only there and then, in hiding with state-appointed bodyguards more than 1,000 kilometers from the crime scene, that Flores felt secure enough to make a sworn statement to investigators identifying Police Chief Inspector Redempto "Boy" Acharon, first cousin of the mayor of General Santos City, Pedro Acharon Jr., as the second gunman in Cuesta's killing.
An unserved arrest warrant
A local court issued an arrest warrant in April for Redempto Acharon and two other suspects, but as of August, police in this city of 500,000 on the island of Mindanao had yet to carry out the order.
Since the warrant was issued, local journalists said, Acharon has been spotted dining in local restaurants and doing chores at his residence in General Santos City. "He's not free to roam around, but he doesn't want to surrender or be arrested until all legal issues are resolved," said Rogelio Garcia, Acharon's lawyer, who insisted that his client was not guilty of the crime. "We are exploring all legal avenues to protect the interests of my client."
Fear of reprisals causes many potential witnesses to look the other way in violence-prone areas of the Philippines, allowing for a culture of impunity to thrive. The island nation placed sixth on CPJ's 2009 Impunity Index, which ranks countries in which journalists are slain regularly and governments fail to solve the crimes. According to CPJ research, at least 24 Philippine journalists' murders have gone unsolved over the last decade.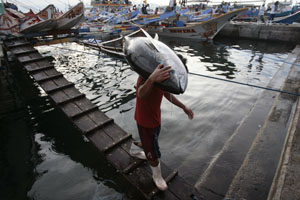 The circumstances surrounding Cuesta's murder conform to a disturbing pattern in this country: a journalist is shot and killed; local police manipulate the evidence to protect influential people accused in the crime; potential witnesses are intimidated, bought off, or killed so that they never appear in court; the defense employs stalling tactics to break the will of remaining witnesses; the case goes unsolved and the culture of impunity is reinforced.
One key to breaking the cycle of violence, public prosecutors and media freedom advocates say, is better care and protection of witnesses. According to Senior State Prosecutor Leo Dacera, who heads the WPP, about 40 witnesses to media-related killings and another 120 of their family members are now enrolled in the program. That constitutes about a quarter of the nearly 600 people enrolled overall in the program, which covers witnesses to crimes involving criminal syndicates, terrorism, narcotics, and human trafficking. He said the WPP is underfinanced, receiving 83 million pesos (US$1.7 million) in 2008.
Philippine President Gloria Macapagal-Arroyo has acknowledged the financial shortfall and promised this year to increase the program's funding to more than 140 million pesos. But the promised funds have not materialized because of political squabbling in the legislature, which has the final say over budget allocations, according to Dacera. The lack of funds, WPP administrators say, makes witnesses vulnerable to threats or bribes intended to have them recant their testimony or simply not appear in court.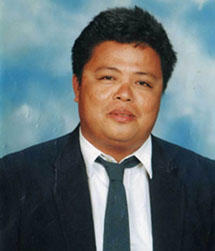 The Cuesta case underscores the importance and shortcomings of the Philippine protection program. It also highlights the wider need to transfer murder cases in which local officials are implicated from local courts to more neutral and secure jurisdictions. Public prosecutors in the Cuesta case have already filed a motion with the Supreme Court to transfer the case to Manila, which would allow for better protection of witnesses in the case.
That security, however, comes at a heavy price: Witnesses must be willing to make extraordinary sacrifices in the pursuit of justice. The Manila-based Center for Media Freedom and Responsibility has recently spotlighted the crucial role of witness protection in combating media killings. "When we got involved with the prosecution of cases, it opened a whole new area of advocacy concerns," said Melinda DeJesus, the center's executive director. "These people actually lose their lives. They don't—and won't—know life as they knew it before, once they enroll in a witness protection program."
Sacrificing their lives
Flores is a dramatic case in point. He and his family now live in a WPP-maintained safe house that they share with two other witnesses to media-related killings. Barred by the program from keeping a mobile telephone that could be used to trace his whereabouts, Flores has had to stop working as a journalist. Protected by bodyguards, he spends his time watching television, reading books, and worrying about the safety of his children, who attend a nearby school. He regrets that the 8,000 pesos (US$160) he receives monthly from the program is seldom enough to meet his family's daily needs.
"I have sacrificed my family, my job, everything for justice," said the 49-year-old Flores, who worked with Cuesta for more than a decade before his murder. Even if Acharon and the other two suspects were eventually convicted in Cuesta's killing, Flores said he would never feel safe returning to his home in Davao City, about 120 kilometers from General Santos City. "When the case is over, we will have to start a new life somewhere else," he said.
The meager lifestyle afforded by the WPP has jeopardized the testimony of at least one other witness in the Cuesta case. Referred to by WPP officials as "Lance," the young male witness said he was riding his motorcycle on the highway when he saw Cuesta's killing. Local journalists were the first to publish the young man's statement; he was later located by WPP officials and encouraged to enroll in the program.
But he has twice left WPP safe houses and, according to Department of Justice officials, was on his own somewhere in Mindanao when CPJ researched this report in July. "We're afraid if we don't find him first, the other side will," said Al Calica, a public prosecutor and WPP administrator in central Mindanao who travels with four armed bodyguards of his own. "We're afraid they'll either try to buy him off or kill him off."
If history is a guide, Calica's concerns are well warranted. The case of radio journalist Edgar Damalerio, who was shot and killed in 2002, demonstrates the danger of serving as a witness in a media killing. Two witnesses in the case were killed before they could testify, and a third survived an assassination attempt. One of the slain witnesses had been first approached with a bribe to dissuade him from testifying. The gunman in the case, former police officer Guillermo Wapile, was finally convicted in 2005 and sentenced to life imprisonment.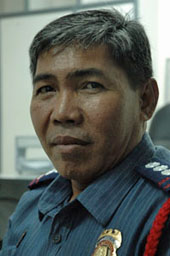 In other instances, witnesses are paid by powerful defendants to change their testimony. The ongoing court proceedings in the murder of journalist Herson Hinolan may be a case in point. Two state witnesses who initially identified former Lezo Mayor Alfredo Arcenio as Hinolan's assassin have since recanted their testimony. One of those witnesses had enrolled in the WPP, but later dropped out of the program. In February, the Visayan Daily Star quoted public prosecutor Dacera as saying that the defense had intimidated and offered money to witnesses. Arcenio disputed the accusation.
Witnesses who stay in the WPP are not necessarily out of harm's way. When assailants shot and severely wounded radio journalist Nilo Labares in March, he became a witness in his own case. After identifying one of the gunmen as a protector of a local gambling racket, Labares took refuge in a WPP safe house—only to have local police overrun the sanctuary to press charges against him for illegal gambling. (In his reports, Labares had not only exposed the gambling operation, he had accused police of being involved.)
Labares has since filed a request with the Supreme Court to transfer the attempted murder trial of his assailants from Cagayan de Oro City to Manila. The journalist, who lost a kidney as a result of injuries suffered in the attack, now lives in another WPP-administered safe house. The gambling charges against him were not pursued.
Government attempts to address impunity in journalist killings have fallen short thus far. A national police initiative known as Task Force USIG was created on the orders of President Arroyo in 2006 to investigate and resolve media killing cases. Although task force records show that police have filed charges in most journalist killings since 2001, the records also show authorities have gained convictions in only three cases.
Police Chief Inspector Henry Libay, a task force member, said in an interview with CPJ that the mishandling of evidence and the lack of willing witnesses are the main impediments to success. He said witnesses shy from testifying out of fear of reprisal, lack of financial support, and a distrust of law enforcement.
"You'll be next"
That lack of trust is apparent in General Santos City, said Alex Josol, the 42-year-old manager of the Radio Mindanao Network station where Cuesta worked and reported until his death. Showing CPJ the exact spot at the side of the road where Cuesta was slain, Josol noted that several coconut vendors were within sight of the murder that day. "They were all gone the next day and never returned," Josol said. "Nobody wants to testify for fear of retaliation."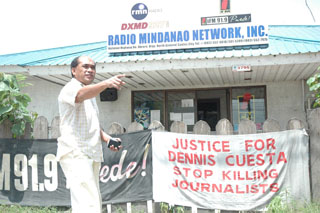 That was also the case when Jo Jo Morales, another reporter at his station, was shot and killed on the way home from work in 2005. "Just like in Cuesta's case," Josol said, "the accused was not arrested."
Because Cuesta reported on a wide range of sensitive issues, Josol said it was hard to pinpoint which report might have prompted the murder—although he noted that Cuesta's reports on illegal gambling touched on potential police involvement. Cuesta also criticized the mayor for city hall's slow implementation of flood prevention projects, he said.
"After one year, the police have done nothing to arrest the suspect because the accused is connected to the mayor," Josol said. "There have been many instances when the suspect was seen inside his house, at restaurants, on the street, and he still remains free. We report this on the radio and call on national authorities to intervene because we can't rely on" the local police. Josol said his station's journalists were receiving new anonymous threats, including text messages that say, "You'll be next."
Marcelo Pintac, director of police for General Santos City, takes issue with such criticism. He said Acharon was dismissed from police service in December 2008 when it became clear the officer was a suspect in the killing. Pintac also insisted that, despite public sightings of Acheron, his officers have not been able to track down the suspect to serve the arrest warrant.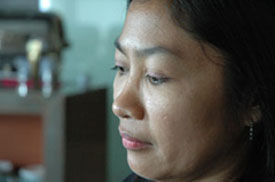 Cuesta's widow, Gloria, who now travels with two state-appointed bodyguards, has come under pressure to "settle" the case outside of court. She told CPJ that soon after her husband's murder, she received anonymous text messages offering up to 100,000 pesos to drop the case. In more recent weeks, she said, a longtime acquaintance who claimed to represent the suspects approached her to ask how much it would take to halt the proceedings.
Amid such strong political pressure, many are deeply skeptical that a fair trial can be held in General Santos City courts. Josol noted that the salaries, allowances, and vehicle privileges of local judges are all at the discretion of city hall. Although Mayor Acharon has publicly urged local police to arrest his cousin, many local journalists saw a regional court's decision in February to reassign the case to another branch as politically motivated. The reassignment, done at the behest of defense, effectively delayed the issuance of an arrest warrant for several weeks. Now, defense lawyer Garcia told CPJ, he will challenge the legality of the current warrant.
WPP head Dacera said defendants often seek to delay proceedings with the intention of breaking the will of witnesses. "We have witnesses that have been in the program for years, and the cases are just gathering dust," said Dacera, noting that two or three years of delays can produce "procedural nightmares" for the witnesses involved. "By the time the witnesses do finally testify, they often can't even remember what they put in their affidavits."
But that's not the case with Flores, who said that he will never forget the details of the day his colleague was killed at his side. "I will not quit," he said, "no matter how long it takes."
Shawn W. Crispin is CPJ's senior Southeast Asia representative. This report was made possible by a grant from the John S. and James L. Knight Foundation.
CPJ's recommendations to Philippine authorities:
The legislature and executive branch should ensure adequate funding for the Witness Protection Program. The legislature should appropriate the 140 million pesos sought by President Gloria Macapagal-Arroyo to fund the program.
The judicial system should promptly review and approve motions seeking changes of venue in journalist murder cases. In several cases, public prosecutors and attorneys representing victims' families have filed these motions to ensure neutral and secure venues.
National police should take assertive and timely enforcement action in response to all reports of intimidation or bribery of witnesses.
These steps must be part of a broad, nationwide strategy to aggressively prosecute the killers of journalists. Task Force USIG and local authorities must not only file charges, they must apprehend wanted suspects and build strong evidentiary cases against them.