CPJ's Leadership Council is made up of about 40 of CPJ's most generous and committed supporters.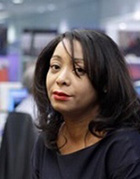 Members of the Leadership Council provide advice to CPJ's staff and board members, participate in CPJ's activities, and are invited to exclusive CPJ events. The members meet twice a year for high-level briefings.
If you are interested in joining CPJ's Leadership Council, please contact CPJ's development department by email at [email protected] or by phone at 212-300-9002.