Freelance French journalist Olivier Dubois, 47, did what he would normally do ahead of an assignment. He gave his partner and mother of his children, Deborah Al Hawi Al Marsi, a piece of paper with names and contact numbers in case of an emergency. Each time Olivier returned safely home to the Malian capital, Bamako, Al Marsi would remove the note from the drawer and destroy it. It was supposed to be no different in April this year. Ahead of Dubois's flight to Gao on April 8, where he hoped to interview a local leader of the Al-Qaeda affiliated group Jamaa Nusrat al-Islam wal-Muslimin (JNIM), he gave Al Marsi a note with emergency contacts as usual.
When Dubois failed to board the flight back home to Bamako on April 10, Al Marsi retrieved that piece of paper and began making the emergency calls. Dubois' abduction was eventually made public in a video uploaded to the internet in the evening of May 4. It featured Dubois sitting in a tent and explaining that he was in JNIM custody. As documented by CPJ, Dubois urged his family, friends, and French authorities to do everything in their power to ensure his release.
Other than that 21-second video, Al Marsi has not heard from Dubois or his captors. Nor has she received any information from the French and Malian authorities about his whereabouts and state of health.
October 8 will mark exactly six months since Dubois left his home for the assignment that the French publications he regularly contributed to had rejected as too dangerous. In a 2020 report, the BBC described Chad, Niger, Mali, Burkina Faso, and Mauritania as "a frontline in the war against Islamist militancy for almost a decade." The Sahel region has been deadly for reporters. Two Spanish journalists, David Beriain and Roberto Fraile were killed after being abducted in late April in eastern Burkina Faso while working on a documentary.
In 2013, Ghislaine Dupont and Claude Verlon, two journalists for the French government-funded Radio France Internationale (RFI), were killed after they were abducted by gunmen in the Malian town of Kidal as they finished an interview with a Tuareg separatist leader. Dubois is the only French national currently held hostage in the world and is the first to be kidnapped in Mali since French aid worker Sophie Petronin was kidnapped in Gao in 2016. Ironically, six months before his disappearance, Dubois covered Petronin's October 2020 release after nearly four years in captivity.
In a written interview via messaging app with CPJ Africa program coordinator, Angela Quintal, Al Marsi says she remains confident that she and her children will be reunited with their father.
The interview has been edited for length and clarity.
October 8 will mark six months since Olivier disappeared in Gao on April 8. What are French and Malian authorities telling you about the status of their investigations, his whereabouts and the state of his health?
French and Malian authorities are very discreet about the situation, and I understand that. It is sensible. They must safeguard the efforts that they are making to protect and free Olivier. Actually, I have no news from OIivier, nor do I have information from France and Mali. I trust them (the authorities), but I must admit that even though I understand the silence that they must maintain, it's painful. We would like to know what is happening, but we have no other choice but to trust.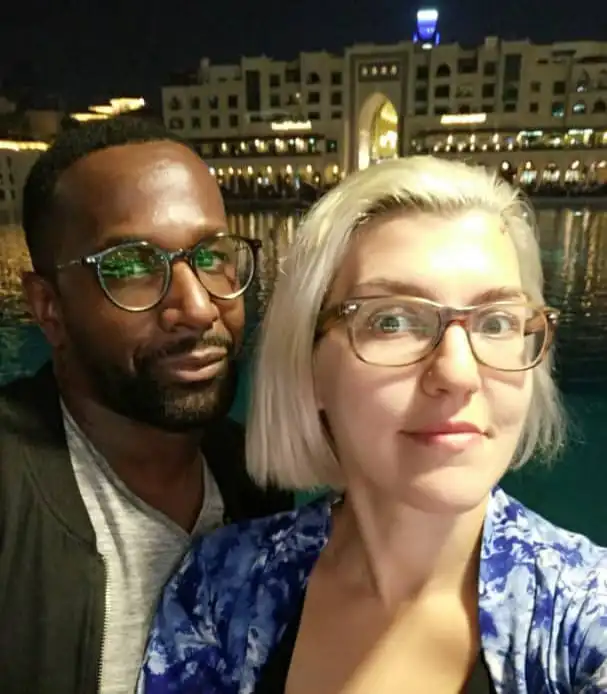 Did Olivier share with you any details about his assignment before he left for Gao? If so, what did he tell you?
As he did for all his previous movements in the country, he left me a security process in case of any issue. He has always given me the bare minimum of information so as not to betray the people that he's working with, but enough for me to alert the authorities in case of a problem. Usually, I just put the paper in a drawer, and I destroy it on his return. It's the first time that I've had to use it.
What other threats or dangers has Olivier faced as a journalist in Mali?
Olivier has strong integrity and a very good reputation because of his work. He has never faced any threats. He's respected for the work that he's doing. He is a good and great journalist. The fact that Olivier brings neutral, fair and precise information means that he has no enemies. He once had an issue with the military, but Olivier doesn't like to talk about it, because for him it's not the most important. The most important thing for him is to transmit detailed information — not to work on a scoop.
Has there been any other word from Olivier or his captors since his May video? Has there been a ransom request or any other demands?
Since the video, it's total silence. Nothing. No news, no words. I am not aware of anything.
You and Olivier's family urged the French government to negotiate with his captors. What was the French government's response?
The French government is very firm and strict. Olivier's freedom is a priority. They understand that we don't want a military intervention and that we want a diplomatic discussion. They have assured me that Olivier is not forgotten. But as I said, they must work with discretion. In all cases, I trust them.
How are you and the children coping after all these months of not knowing his whereabouts?
The situation is very complicated, because we deeply miss Olivier every day. We can't pass even one minute without thinking of him. Yesterday my five-year-old son asked me: "Mum, when we go to Disneyland with Dad, will we take the subway?" It's a simple question, but for me it means everything. Olivier is still a part of our lives. Our life plans still include him and we never doubt that he will come back to us.
The trials of life are very hard, but our family is strong and the love that Olivier always gave us is still in our hearts. His love makes us still stand. I try to be very humble about my pain, because I am confident that I will see him back home.
Olivier's family issued a statement in August urging the Malian and French governments to cooperate. Have there been problems that have jeopardized attempts to free Olivier?
We are not aware of anything. But what I can say is that the geopolitical situation in Mali can be scary when you are living far from this area, especially with the last announcement about the French military presence in Mali. (In July, French President Emmanuel Macron announced that France would begin closing its military bases in Northern Mali as it began scaling down its fight against extremists in the Sahel.) This statement was a reminder about Olivier's situation, but Olivier's situation is above geopolitics. The cooperation between France and Mali is not new. I have the assurance that they will never abandon Olivier, no matter the political situation.
What message do you have for Olivier, his kidnappers and the French and Malian governments?
If I have a message, it would be for Olivier. I would tell him that he's the strongest man that I know and that he's my strength. I would tell him that I will never abandon him and I will only be at peace when he's back home. I would tell him to be patient and to take each day that has passed as one day less to wait before our family is reunited. Even if the question "when will this day be" is painful, we are confident it will happen. But the most important thing that I will tell him is that our kids and I will never ever stop loving him and hoping he will be returned to us. We believe this from the bottom of our hearts.