Even before the COVID-19 pandemic struck Mexico, the country was already one of the most dangerous in the world for journalists, according to CPJ research.
Although the number of confirmed infections and deaths in Mexico is still relatively low, the country is bracing for an exponential increase in infections and the inevitable strain it will place on the country's healthcare system, according to local news reports.
Mexican reporters and editors told CPJ that they are deeply concerned about the pandemic. Recently, dozens of reporters in the northern state of Coahuila asked the state government for tests after they covered a protest of medical personnel where an outbreak of COVID-19 was detected, according to reports.
CPJ spoke with four journalists in phone interviews last week about the risks of covering COVID-19 in Mexico, the measures they and their outlets are taking to protect themselves, and the challenges they face in an already difficult media landscape. Their answers have been edited for length and clarity.
Sergio Rodríguez, staff reporter, El Siglo de Torreón newspaper (Monclova, Coahuila state)
It's difficult for reporters in my area to cover COVID-19. In Monclova, where I work as a correspondent for my newspaper, there's very little we can do to protect ourselves. The federal and state governments haven't taken any measures to make sure our work is safer.
The municipal government gave some face masks, as did my newspaper, but they're just single-use, so they don't provide much protection. Our town is already pretty much in lockdown, so there aren't many events or gatherings to cover. That said, I still have to get out there to report and to get photos. If I go to a hospital, my newspaper recommends I stay dozens of feet away from people.
The risk here is real. A few weeks ago, there was an outbreak of COVID-19 in a federal hospital in Monclova. Medical personnel organized two demonstrations; they said the Mexican Institute for Social Security, which runs the hospital, didn't provide them with enough personal protective equipment.
It turned out that several of the protesters tested positive for COVID-19. We had to mix with the doctors and nurses to interview them and take photos. Later, some of the reporters came down with symptoms similar to those of COVID-19, so last week we asked the state government to have us tested, almost 50 reporters altogether. Thankfully, as far as I'm aware, none of us tested positive.
I have to take my own precautions. I live with my wife and two children, and my daughter has a baby. When I arrive at home, I immediately clean all my equipment, my clothes go straight to the washing machine, and I take a shower. That's not something the government recommends, it's something I feel I need to do.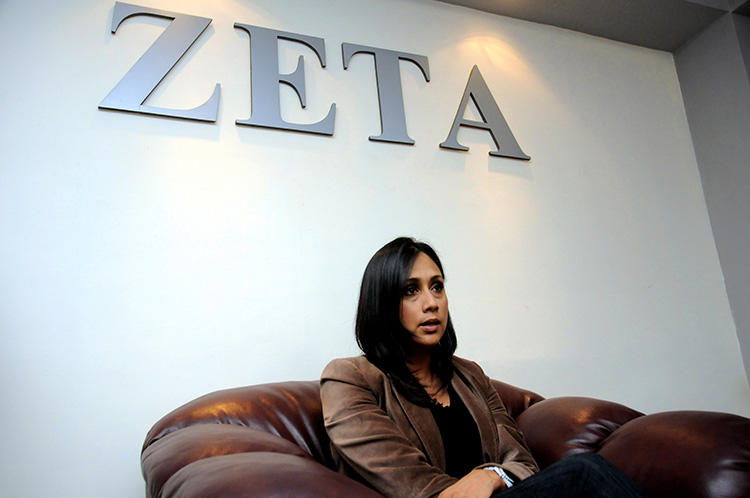 Adela Navarro Bello, editor-in-chief, Zeta Magazine (Tijuana, Baja California state)
Tijuana has one of the worst outbreaks of COVID-19 in the country. On April 15, we had 370 confirmed cases and at least 30 deaths. We've been as careful as we can be with our own reporters, because we're very concerned about their health.
Since the third week of March, almost all of our journalists are working from home. Only two days per week, for eight hours, there's a small team of editors at the office. They practice social distancing at their place of work. We've provided our reporters with gloves, face masks, and antibacterial gel when they have to go out on the street to report, only a very small number at any time.
I think the most difficult aspect for us is the lack of transparency, the fact that the authorities are hermetic and will only provide us with information when they want to, and then as little as is convenient to them. The environment has become hostile; the state government says they don't trust us, that the media aren't telling the truth.
There's an issue with the numbers. Zeta reported that there have been at least 240 cases of what hospitals call 'atypical pneumonia,' which hasn't been officially reported as being related to COVID-19. We already reported on that in early April. The hospitals are in a deplorable state; medical services are very deficient.
We've been in touch with doctors at the federal Mexican Institute for Social Security, which runs most of the federal hospitals here. The IMSS isn't fully transparent. It's difficult to get access to what's happening inside and to get correct information through official channels, so we depend on what our sources in the healthcare system are telling us.
I think this lack of transparency is very dangerous. Citizens here need to know how bad the situation is, and we're just not getting enough information from the authorities. They're placing everyone, citizens and journalists, at risk.
Tamara Mares, freelance reporter (Querétaro, Querétaro state)
I haven't graduated from university yet and I just recently started working as a reporter, so my experience is limited. That said, I think there are a lot of angles of COVID-19 that haven't been covered yet. The governor has tested positive, but there has been a very tight control on information since.
One of the biggest problems I encounter when reporting here is that the government won't give me much in terms of detailed information. I asked the state authorities to provide me with the number of confirmed cases in every municipality, and they refused to give me the information. They said they wanted to prevent infected people from being discriminated against in smaller communities.
I don't go out to report much, and try to work using the internet as much as possible. There are many reporters who are very exposed here, though. They don't make a lot of money and they have very little in terms of social security or protection.
As a young journalist, I'm very concerned about the future of the Mexican press. Knowing that there's a severe economic crisis coming, even as Mexican media outlets are already struggling, is very disheartening. This is a crisis that won't be solved any time soon. It's going to be very difficult to find work.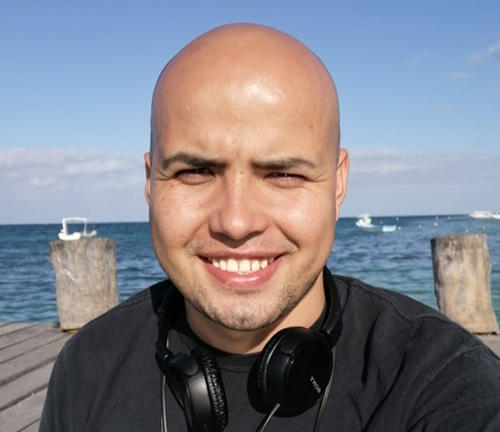 Alex Castro, staff reporter, Novedades Quintana Roo (Cancún, Quintana Roo state)
Honestly, I'm most concerned about the economic fallout for journalism. It'll be far worse than the actual pandemic we're facing right now.
Here in Quintana Roo, lots of media outlets have cut the salaries of reporters, laid off staff, or stopped publishing altogether. The economy of this state depends almost completely on tourism, and there are no more tourists coming in. If there's no advertisements from the private sector, most media end up depending completely on government advertising.
With all these salary cuts, many of my colleagues are struggling to pay their bills. Some used to make only $320 per month, now they have to do their job with only half of that. If their families work in tourism, there's no more income if they lose their job.
As far as I know, none of the media here provide their reporters with any kind of protective equipment. We pay for our own face masks, antibacterial gel, and other items. At least the government has been relatively conscious of the risks for reporters. All the press conferences and events organized by the state authorities have been suspended.
We now mostly communicate with our sources through WhatsApp and other apps. The risks are still considerable, because most reporters in Quintana Roo don't have anything in terms of social security, and have to pay for medical expenses themselves. Many media organizations here don't pay for anything.