On January 26, 2020, bodyguards of Liberian President George Weah assaulted Zenu Koboi Miller, a local broadcast journalist, as he was leaving the Samuel Kanyon Doe Sport Stadium in Monrovia, the capital, where he had covered the final of a national soccer tournament, according to a Facebook post by the journalist, local journalists who spoke to CPJ, and a statement by the Press Union of Liberia, an independent organization for media professionals in the country.
On February 15, Miller died in a hospital in Monrovia, according to local news reports.
In the January 26 attack, officers of Weah's Executive Protection Service shoved and hit Miller, the host of the current affairs show "OK Afternoon Conversation" on independent radio station OK FM 99.5, and one of them hit him on his side with the butt of a gun, according to local freelance journalist Moses Garzeawu, who spoke to Miller after the attack and recounted the conversation to CPJ in a phone interview.
Miller also described the attack to another local journalist, who spoke to CPJ on the condition of anonymity, citing fear of reprisal. That journalist said the bodyguards attacked Miller after he attempted to speak to Trokon Roberts, the head of the Executive Protection Service. After the guards blocked Miller from approaching Roberts, Miller tried to get to his own car, but they stopped him again, the journalist said. Miller protested and the guards "started hitting him, pushing him from one side to the other, and he was even hit with a gun," the journalist said.
Miller wrote in a January 27 Facebook post that he had seen a doctor and was suffering from pains in his legs and chest after the "brutal attack."
In a Facebook post, Miller said Roberts witnessed his "flogging." CPJ could not find contact information for Roberts. In a phone interview with CPJ, Roberts' special assistant, Ossel Williams, denied that Executive Protection Service officers assaulted Miller. In a January 27 Facebook post, OK FM news director Trokon Freeman wrote that Roberts told him he had not seen his officers manhandling anybody.
Miller also filed a complaint with the Press Union of Liberia, which held a meeting with police leadership on January 30 and called for a transparent investigation into the Executive Protection Service officers' actions, according to a statement by the union.
Miller died on February 15 after complaining of numbness in his left arm and legs, his father Fokpa Miller told CPJ by phone on February 19.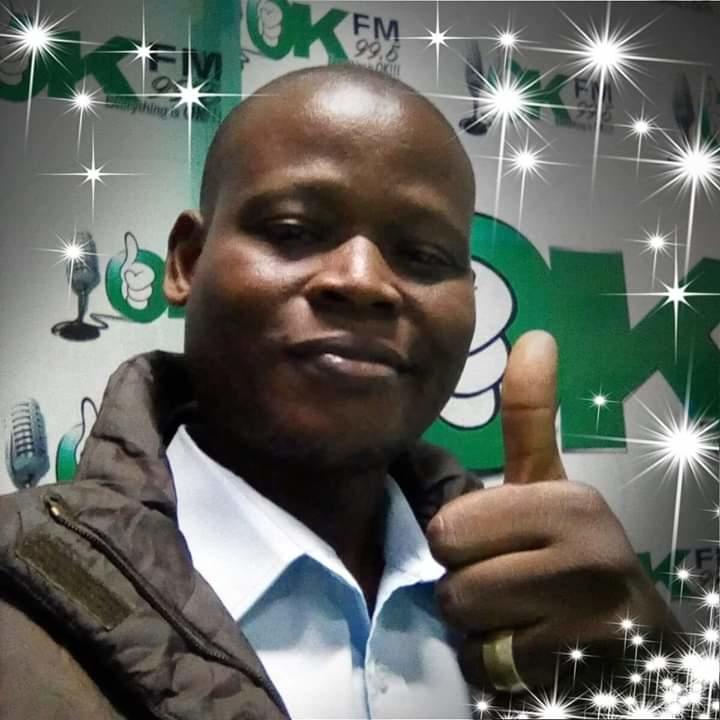 The death certificate listed the cause of death as high blood pressure, Fokpa Miller told CPJ. However, the day he died, Miller's wife, Louise, had told several people who gathered at her home that a doctor at the hospital had said her husband died from "internal bleeding," according to a journalist who was among those present and who asked not to be named for fear of reprisal.
Another local journalist, Rufus Paul, wrote on Facebook that Louise Miller had told him that "her husband had been complaining of poor health ever since the incident," referencing the January 26 beating.
On February 19, President Weah's chief press secretary, Isaac Solo Kelgbeh, was quoted in local media reports saying the government would pay for an independent autopsy into Miller's death by a pathologist chosen by his family, and had requested the family to postpone the journalist's funeral. He told CPJ by phone on February 19 that the government wanted to "clear the air" without placing the financial burden on Miller's family.
However, in a press conference broadcast on OK FM the following day, Fokpa Miller and the journalist's uncle, John Miller, said the Miller family was not pursuing an independent autopsy. In that conference, Fokpa Miller said the journalist had died of "severe hypertension and severe stroke," and that the family would give him "a quiet and befitting burial" on February 29.
Asked by OK FM news director Freeman about the government's earlier call for the family to postpone the funeral so that an independent autopsy could be conducted, Fokpa Miller said the family was "not informed about that," and wanted Miller to "be laid to rest in peace" and that the family believed "in the credibility of the medical report."
Kelgbeh told CPJ on February 25 that the government would respect the Miller family's wishes.
Freeman told CPJ by phone that he had worked closely with Miller for over a year. He said Miller had complained of chest pain after the attack and had taken a week off from work. He had never complained of chest pain before, Freeman said.
Christopher Walker, the sports editor at Liberian daily FrontPage Africa, told CPJ by phone that police had assaulted him at the same stadium on January 23.
Walker said Miller had called him on January 28 to "address the brutality against us" and discuss both of their cases. Miller also sent Walker a video of Walker's January 23 assault, he said
Walker told CPJ that, following Miller's death, he visited the police on February 17 to follow up on the status of his own complaint to the inspector general of police, because almost a month had passed without any feedback.
[Editors' note: This article has been corrected in its twelveth paragraph to include the accurate name of Miller's uncle.]