The U.S.-led war in Iraq claimed the lives of a record number of journalists and challenged some commonly held perceptions about the risks of covering conflict. Far more journalists, for example, were murdered in targeted killings in Iraq than died in combat-related circumstances. Here, on the 10th anniversary of the start of the war, is a look inside the data collected by CPJ.
At least 150 journalists and 54 media support workers were killed in Iraq from the U.S.-led invasion in March 2003 to the declared end of the war in December 2011, according to CPJ research.
Fatalities in Iraq far surpass any other documented war-time death toll for the press. CPJ, founded in 1981, recorded the deaths of 58 journalists during the Algerian civil war from 1993 through 1996, another 54 fatalities in the undeclared civil conflict in Colombia, which began in 1986; and 36 deaths in the conflict in the Balkans from 1991 to 1995.
Freedom Forum, a nonpartisan foundation dedicated to free press, has compiled lists of journalists killed in conflicts prior to 1981. The organization lists 89 journalists killed in the Central American conflicts from 1979 to 1989; a total of 98 killed in the Argentine conflict from 1976-1983; another 68 killed in World War II; and 66 killed in Vietnam from 1955 to 1975.
More recently, CPJ has documented the deaths of 35 journalists covering the Syrian civil war, a toll that includes a reporter who died across the border in Lebanon, and a journalist injured in Syria who later died in Turkey. The war in Afghanistan has taken the lives of 21 journalists from its beginning in 2001 until today.
In Syria, and to a lesser extent Afghanistan, combat-related crossfire has accounted for a large proportion of deaths. But in Iraq, at least 92 journalists, or nearly two out of every three killed, did not die in airstrikes, checkpoint shootings, suicide bombings, sniper fire, or the detonation of improvised explosive devices. They were instead murdered in targeted assassinations in direct reprisal for their reporting. Many were targeted because of their affiliations with U.S. or Western news organizations, or their connections to news outlets seen as having sectarian connections.
Iraq's impunity rate–or the degree to which perpetrators have escaped prosecution for murdering the journalists–is the worst in the world. It is 100 percent. Even today, as Iraq has moved beyond conflict, authorities have shown no interest in investigating these murders.
Among the murder victims is Atwar Bahjat, an Iraqi journalist working for the international broadcast network Al-Arabiya. After reporting on the bombing of the Golden Mosque in Samarra in February 2006, she was abducted by armed men who said in front of witnesses that they were looking for the "on-air correspondent." Her tortured remains and those of two crew members–cameraman Khaled Mahmoud al-Falahi and engineer Adnan Khairallah–were found the next day. CPJ posthumously honored Bahjat with its 2006 International Press Freedom Award.
At least 117 journalists killed during the war were Iraqi, constituting about 85 percent of the overall toll. Iraqis constituted all but one of the 54 media support workers who were killed.
Two journalists who died were from the United States. Michael Kelly, editor-at-large of The Atlantic and a columnist for The Washington Post, was embedded with U.S. forces just two weeks into the invasion when he was killed. Kelly and a U.S. soldier died when their Humvee came under fire near Baghdad and went out of control. Freelance journalist Steven Vincent, who had contributed to The Christian Science Monitor and National Review and who was working on a book, was abducted and killed in Basra in 2005. His body was riddled with bullets, his hands bound with plastic wire.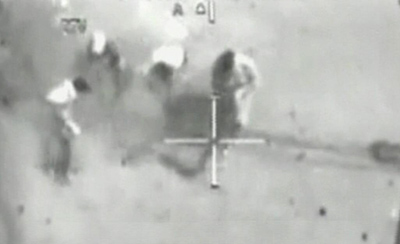 Insurgent forces of one kind or another were responsible for the deaths of 110 journalists and 47 media workers. The actions of U.S. forces, including checkpoint shootings and airstrikes, were responsible for the deaths of 16 journalists and six media workers. Iraq military forces led by Saddam Hussein were responsible for the deaths of three journalists. Post-invasion Iraqi forces were responsible for the deaths of two journalists. Responsibility is unknown in the rest of the cases.
One of the journalists killed by U.S. forces was Reuters cameraman Mazen Dana. A veteran conflict journalist and a 2001 CPJ International Press Freedom Award winner, Dana was filming an approaching U.S. tank outside Iraq's Abu Ghraib Prison in 2003 when a U.S. soldier on the tank fired at him without warning. A U.S. military investigation later concluded that the incident was "regrettable" but that the soldier "acted within the rules of engagement."