Among the first concerns a journalist may have on coming to China as a foreign correspondent is how to communicate with the Chinese people, the majority of whom do not speak a word of English. Finding a "news assistant" is usually the answer.
I worked as a news assistant for more than five years, and I have seen how the business works. Most news assistants working with foreign journalists in China are Chinese citizens, highly educated, with advanced English skills. They form a small community of less than 200 people. They do not have the title of journalist, but they are doing a journalist's job. Before the 1990s, these assistants were mostly appointed by the Chinese Ministry of Foreign Affairs; nowadays, most are hired directly by foreign correspondents, and they are often reluctant to be connected to the Chinese authorities.
Although the content of these jobs varies, it usually includes booking and conducting interviews, translating or interpreting, collecting news articles and newsworthy topics, writing pitches, preparing interview materials, explaining Chinese culture, social trends and political phenomena to the foreign journalists in their office, following up stories and maintaining contacts. Many of them are also asked to do other work, like arranging foreign journalists' Chinese visas, helping them apply to various press conferences and events, and buying plane and train tickets. Their responsibilities can even extend as far as taking care of journalists' households, preparing their personal taxes, getting leaky sinks fixed, looking for Chinese nannies for their children, helping with moving and sending pets to the vet.
During the time I was working in the field, payment for this position ranged from $200 to $2,000 per month. In recent years, the salary of those news assistants did not seem to increase. Their salary looks way higher than the average income of Chinese journalists, but in Beijing and Shanghai, where a majority of them work and live, their income is barely enough for food and rent. Many assistants have no benefits or health insurance, because quite a few foreign journalists pay them out of their own pockets. Many foreign media headquarters are unaware that these Chinese news assistants exist.
Stuck between two systems
Journalism is a dangerous occupation in China. The government punishes Chinese mainstream journalists for telling the truth, and the public does not have much respect or faith in the profession either. Journalists are often harassed, beaten and jailed, and the iron fist of censorship pushes many talented young people who still believe in journalistic ideals out of mainstream journalism. Hence they choose to work for the foreign media, despite often having no contract and limited pay with long hours.
Yet Chinese citizens are officially forbidden to contribute to the foreign media as reporters. Some of the lucky ones write for foreign papers or have their radio and TV stories aired, but they are often very cautious about using their real Chinese names, instead using an English pseudonym to avoid attention from the Chinese authorities. Sometimes, news assistants who left the foreign correspondents work for Chinese government-owned English-language media, but censorship and the bureaucratic environment in those newsrooms often drive them to abandon journalism and work in other industries.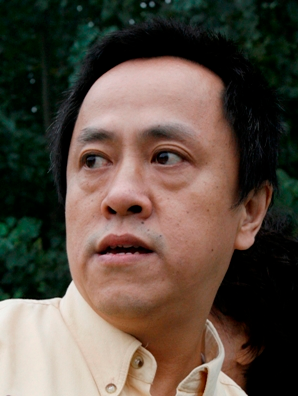 News assistants are often accused of being traitors by Chinese people who believe revealing the country's bad side in news reports is not acceptable. Due to cultural differences, they are not always trusted by their Western employers either. But their passion for telling true stories is beyond doubt. When foreign journalists anger the Chinese authorities, deportation is the worst they can expect. But when a Chinese assistant angers the Chinese authorities, anything could happen to him. A good example is Zhao Yan, the research assistant in the Beijing bureau of The New York Times, who was jailed, released, and continued to work in journalism.
While the Western world is shocked by news of foreign journalists' being harassed or beaten in China, many probably have no idea what their Chinese assistants might encounter. Like many activists, news assistants are frequently invited by Chinese secret police for "tea." As three or four policemen surround a news assistant in a private room in a tea house, inquiring about what he has done to help the foreign media, what sensitive political or economic topics his employer is reporting on, threatening him with jail and accusing him of not being honest, the tea house, a place for people to exchange ideas, becomes a jail where people are punished for having free thoughts. At least three news assistants I know say that they have also experienced illegal detention by Chinese local government. When reporting with foreign correspondents, their physical safety is also threatened. Yet no one has ever really paid attention to this small group of people. They are stuck between two systems: one that seeks to punish them, and another that too often ignores them.
Needing attention
In Beijing and Shanghai, where almost all the foreign media establish their bureaus, and where the Foreign Correspondents Club of China provides support for foreign journalists, there is no organization that helps this small group of Chinese journalists-the news assistants. In the past few years, some of us realized that individual news assistants cannot protect themselves or win recognition, and started to unite unofficially through email groups and collective online discussions. They discuss day-to-day news topics, locate difficult contacts, exchange interview experiences, monitor certain assistants' reporting trips and their safety, and provide one another with job information and working tips, as well as seeking advice on various journalistic or legal questions.
Journalism in China needs to be encouraged. This group of news assistants needs attention, too. News assistants deserve as much respect as any journalist: they are the ones spreading journalistic ideals in China on a daily basis, and they are indirectly telling the world the truth about China. If they receive attention only when they happen to be jailed, that is too late.
The author worked for international news organizations based in China for more than five years. The person's name is not being used to prevent repercussions from Chinese authorities.