July 2009
News from the Committee to Protect Journalists
CPJ campaigns to free journalists in Iran
In conjunction with Index on Censorship and Canadian Journalists for Free Expression, CPJ organized a petition signed by 100 prominent journalists around the world calling for the immediate release of Maziar Bahari, Newsweek's Tehran correspondent, who has been in an Iranian jail since June 21. CPJ has campaigned on behalf of other journalists imprisoned in Iran, including Roxana Saberi and Iason Athanasiadis, a Greek freelancer.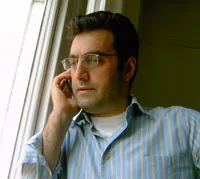 While CPJ was able to help free some journalists, several still remain in prison. Iran became the world's leading jailer of journalists in the aftermath of the disputed June 12 election. Authorities made sweeping arrests, rounding up dozens of domestic journalists and at least three international journalists, including Bahari. Dozens of other journalists, including the BBC's Iran bureau chief, John Leyne, were expelled or confined to their offices. Iran jammed broadcast signals and blocked Internet sites. With 37 journalists still in jail, including who were arrested prior to the election, the number of imprisoned journalists in Iran now surpasses China. For more information, see CPJ's complete coverage of the election aftermath.
CPJ presses impunity in advance of Obama's Russian trip
As part of our campaign to combat impunity in Russia, CPJ sent a letter in advance of President Obama's July summit meeting with Russian president Dmitry Medvedev. Seventeen journalists have been murdered for their work or have died under suspicious circumstances since 2000 in the country. In only one case have the killers been convicted. In every case, the masterminds remain unpunished.

Obama's meeting coincided with the fifth anniversary of the murder of Paul Klebnikov, the founding editor of Forbes Russia, who was gunned down outside his Moscow office on July 9, 2004. His case has received worldwide attention, yet no one has been convicted in his murder.

On the eve of his trip, Obama gave an exclusive interview to Novaya Gazeta, an independent Russian newspaper known for its investigative journalism, in which he said, "Americans and Russians have a common interest in the development of the rule of law, the strengthening of democracy, and the protection of human rights." Of 17 journalists who have been murdered in Russia since 2000, all in retaliation for their work, four of them worked for Novaya Gazeta.
Russia: Kati Marton's analysis featured in Newsweek, CPJ to release report
The July 9 edition of Newsweek has printed an adapted version of CPJ board member Kati Marton's preface to an upcoming CPJ special report. The article, "Getting Away With Murder" examines the culture of impunity in Russia surrounding 17 murders of journalists in the past decade. The full preface will be featured in CPJ's report, "Anatomy of Injustice: The Unsolved Killings of Journalists in Russia," which explores in detail the press freedom climate and the ongoing struggle for justice in the murder cases. The report is scheduled for release in September 2009.
CPJ Special Report: Nicaragua's president ignores the media, except to harass
Carlos Lauría, CPJ's Americas program coordinator, flew down to Managua earlier this month to highlight a CPJ special report about President Daniel Ortega's war on the media in Nicaragua. Ortega and his wife, Rosario Murillo, who serves as a virtual prime minister, have employed a new weapon against the press: dismiss the private news media as direct political challengers and marginalize their influence by ignoring them. Ortega and Murillo have described the country's media as CIA-funded and controlled by an elite class.

Lauría brought together an unusual coalition of the president's critics and supporters to present the report, including prominent journalist Carlos Fernando Chamorro, human rights lawyer Mauro Ampie Vilchez, and Roberto Larios, president of the pro-Ortega press group Unión de Periodistas de Nicaragua.

"When the information doesn't flow with transparency, democracy is hurt," said Chamorro. Ortega supporter Larios criticized the report, claiming it represented only the view of the "media owners that represent the oligarchy." His comments sparked a lively debate with journalists and activists in the audience that lasted more than 90 minutes.

Read more from Carlos Fernando Chamorro on the CPJ Blog.
CPJ Special Report: 'Reporting, and Surviving, in Ciudad Juárez'
Mike O'Connor, CPJ consultant for the Americas, traveled to Ciudad Juarez, Mexico to investigate why the city is one of the most dangerous in a country known for its deadly violence against journalists. More than 25 journalists have been killed in Mexico since 2000, at least 10 in direct reprisal for their work, and seven more have disappeared.

O'Connor's special report, "Reporting, and Surviving, in Ciudad Juarez," examines the threats journalists face in reporting the news in that city. He found that reporters who look into how extortion works or the reasons police don't solve crimes are at grave risk from the cartels, or from the police themselves. "We have learned the lesson: To survive, we publish the minimum," Norte de Ciudad Juárez's editor-in-chief, Alfredo Quijano, told O'Connor. "We don't investigate. Even at that, most of what we know stays in the reporter's notebook."
CPJ Special Report: 'Journalists in Exile 2009'
At least 11 Sri Lankan journalists were driven into exile in the past 12 months amid an intensive government crackdown on critical reporters and editors. The surge from Sri Lanka accounted for more than a quarter of the journalists worldwide who fled their native countries in the past year after being attacked, harassed, or threatened with violence or imprisonment.

Nearly 400 journalists have been forced into exile worldwide since 2001, when CPJ began compiling detailed data. Illustrating the extraordinary dangers facing these journalists at home, more than 330 of them remain in exile today. Read more about journalists in exile on CPJ's Web site.
CPJ joins in battle over preinstalled software for China
When China announced that personal computers sold from July 1 must carry Internet-filtering software pre-installed by the manufacturer, CPJ Deputy Director Robert Mahoney called the move "a flashing red light to journalists and defenders of free expression online."

"The implications of these findings for journalists and bloggers are chilling," wrote Mahoney. "If this fiat from the Ministry of Industry and Information Technology goes unchallenged, how will PC makers react if ordered to install more sophisticated tracking technology to allow the state to keep an eye on users?"

In the face of opposition ranging from PC makers abroad to bloggers at home, Chinese authorities backed away from the requirement-but we will keep an careful eye on countries whose control over technology put freedom of expression at risk.
CPJ Staff
Please welcome Sheryl A. Mendez to CPJ. She is an associate with CPJ's Journalist Assistance program. Mendez is a founding member of the "Crimes of War Project." In 2008, she was awarded the Every Human Has Rights media award by Internews and The Elders for documenting the experiences of Iraqi refugees and asylum seekers in the Middle East and Europe. Mendez is also a widely published radio and photojournalist previously based throughout the Middle East and Asia. She was the editor of photography of US News & World Report's New York bureau for six years and before that editor of story development and research for Magnum Photos.