June 2008
News from the Committee to Protect Journalists
In Baghdad, CPJ raises journalist safety concerns
CPJ Board Member Michael Massing and Deputy Director Robert Mahoney traveled to Baghdad
in early May after completing a mission to the Kurdish regional capital, Arbil, to speak with officials and local and foreign journalists covering the war.
In meetings with U.S. military commanders Maj. Gen. Kevin Bergner and Rear Adm. Greg Sm

th, Michael and Rob raised concerns about detentions of journalists and the military's battlefield awareness of reporters. They also talked about the Iraqi security forces' treatment of journalists and the ban on Al-Jazeera's reporting in Iraq in a meeting with Iraq's National Security Minister, Muaffik Rubaie. After speaking with Iraqi and foreign journalists, they pressed the U.S. Consul General Nicole Theriot to grant visas to journalists and their families who were threatened or attacked because of their work with U.S. media companies. CPJ is grateful to CBS News for hosting Michael and Rob in Baghdad.
CPJ urges Burma to give journalists access
In the wake of the devastation caused Cyclone Nargis, CPJ called on Burma's ruling junta to allow foreign reporters into the country. The government has blocked aid workers and journalists trying to enter the country, and continues to censor the news coming from local journalists. Intrepid undercover reporters are working to keep the news flowing, as CPJ's Bangkok-based Asia Consultant Shawn Crispin describes in a special report on the exiled Burmese media, "Burma's Firewall Fighters." The report was widely cited in the media in the aftermath of the cyclone.
Two views of Iraq in Dangerous Assignments
CPJ's research and reporting give context to the story of the war in Iraq. Two views of Iraq–a look at the media backlash in Kurdistan, and a front-line view of covering the war–are featured in the new edition of Dangerous Assignments.
In "The Other Iraq" CPJ's Joel Campagna examines a series of attacks, arrests, and imprisonments targeting journalists in Iraqi Kurdistan, a region that promotes itself as a bastion of tolerance. In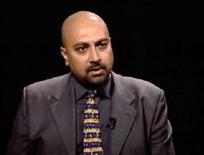 "The Biggest Story," Abi Wright interviews three veterans of Iraq war coverage. Bobby Ghosh of Time, James Glanz of The New York Times, and freelance photographer Jehad Nga describe the apprehension, complexity, and frustration of handling the world's most dangerous assignment.
In Azerbaijan, CPJ calls for release of jailed journalists
Nina Ognianova, CPJ's Europe and Central Asia program coordinator, traveled to Azerbaijan in late May as part of a two-week mission to the Caucasus. In the capital, Baku, she met with the family of Eynulla Fatullayev, an editor who has been imprisoned since October 2007, and interviewed local journalists. At a meeting with officials from President Ilham Aliyev's government on May 27, Nina called for the release of several imprisoned journalists, raised concerns about Azerbaijani defamation laws, and discussed plans for a memorial to slain journalist Elmar Huseynov, who was murdered in 2005. From Azerbaijan, Nina will head to the Georgian capital of Tbilisi to investigate a recent crackdown on independent broadcasters.
Journalists meet at CPJ to discuss security in Iraq
On May 15, CPJ board member and Washington Post National Editor Rajiv Chandrasekaran moderated a discussion about covering the war in Iraq safely with a diverse group of journalists and editors at CPJ's New York office. It was the first time that a group of editors covering the war had gathered to compare notes and strategies on how to protect themselves and their employees as they report in such a hostile environment. The war in Iraq is the deadliest conflict CPJ has ever documented for the media.
Staff appearances:
Tom Rhodes, CPJ's Africa program coordinator, traveled to Seattle on May 19 to participate in panel about the documentary film "Sweet Crude" at the University of Washington. "Sweet Crude" investigates oil production in the Niger Delta and its impact on the region. It was filmed by a Seattle-based crew who were detained in Nigeria for a week in April.
In Washington, D.C., Asia Program Coordinator Bob Dietz took part in a seminar with Religion News Writers, an association of journalists who cover religion in the mainstream media, where he addressed journalists covering religion and human rights issues in China during the Beijing Olympics. Audio of the program is available online at the Religion News Writers' Web site.
Bob also spoke about China in New Haven at the "Computers, Freedom, and Privacy 2008 Conference" sponsored, in part, by Yale Law School's Law and Media Project and Information Society Project on May 23.
Washington Representative Frank Smyth is in Europe participating in two conferences on journalist security; in Rome, he spoke at an event sponsored by Information Safety and Freedom (ISF), Italy's main press freedom group, on May 28. Frank then traveled to Bonn, Germany, to run a security workshop at the Deutsche Welle Global Media Forum on June 3.
Upcoming:
The Monster of Florence lunch discussion at CPJ
Best-selling author Doug Preston and Italian investigative journalist Mario Spezi will discuss their new book, The Monster of Florence, over lunch at CPJ on June 12. Spezi was jailed for his writing about the 1968-1988 "Monster of Florence" serial murders in 2006. CPJ took up his case and helped free him after he was held for 22 days for allegedly obstructing the investigation.
CPJ to release updated version of China report
An updated version of CPJ's special report on China's failure to deliver on its promises for the press for the Olympics, Falling Short, will be released this week.Bob Dietz will travel to Minneapolis on June 26 to discuss the report at the annual convention of Associated Press Sports Editors. He will talk to sports editors from across the country about conditions for reporters in China as they gear up to cover the Beijing Olympics.
HRW and CPJ to screen Letters to Anna
CPJ and Human Rights Watch will cosponsor the screening of Letters to Anna, a film that examines the life and death of Novaya Gazeta reporter Anna Politkovskaya. The film will be shown on June 26 at the Walter Reade Theater at Lincoln Center and will be followed by a panel discussion with the filmmaker, Erik Bergkraut. The film will be shown as part of HRW's International Film Festival, which beings June 12 in New York.