The Torch is a weekly newsletter from the Committee to Protect Journalists that brings you the latest press freedom and journalist safety news from around the world. Subscribe here.
For journalists behind bars, the coronavirus pandemic has now become a matter of life and death. Imprisoned journalists have no control over their surroundings, cannot choose to isolate, and are often denied necessary medical care.
Recognizing the urgency of this situation, more than 175 partner organizations have joined CPJ's #FreeThePress campaign calling for the immediate release of all jailed journalists. Thousands of concerned citizens have signed a petition to world leaders. Add your name now and help get more signatures by sharing on social media with the hashtag #FreeThePress.
Few people understand the dire situation these journalists face better than CPJ Advocacy Associate Yeganeh Rezaian, who was jailed while working as a journalist in Iran, and recounted her experience in an op-ed.
She emphasized how, at a time when journalists could be reporting and helping stop the spread of COVID-19, many now languish in prison. There were at least 250 imprisoned journalists globally at the time of CPJ's 2019 census.
Journalism in the time of coronavirus
Spotlight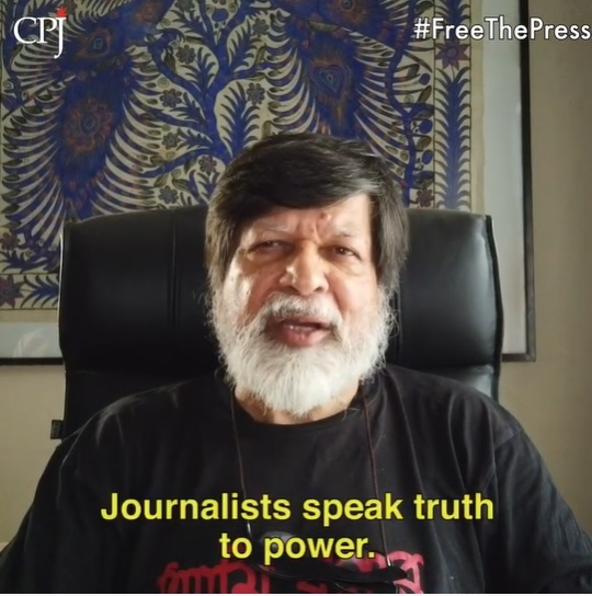 Do you have an Amazon Alexa-enabled device? Enable CPJ's flash briefing skill to stay up to date with the latest press freedom news from around the world.