The Torch is a weekly newsletter from the Committee to Protect Journalists that brings you the latest press freedom and journalist safety news from around the world. Subscribe here.
In Malaysia this week, the Kuala Lumpur Magistrate's Court filed three charges against journalist Wan Noor Hayati Wan Alias relating to posts on her public Facebook account about the coronavirus health emergency. Hayati was charged under Section 505(b) of the country's penal code, a criminal provision banning statements intended to cause "fear or alarm to the public" or "commit an offense against the State or public tranquility." Malaysian authorities have detained at least five social media users in recent days for sharing alleged false information about the coronavirus outbreak.
In Iran, authorities raided the homes of four journalists over the past two weeks and confiscated documents and equipment. The raids come ahead of Iran's parliamentary elections on February 21. On Thursday, a fifth journalist's home was raided and his digital devices seized. Separately, a Tehran court found three local editors-in-chief guilty of "spreading false news and defamation."
In Bangladesh, several journalists were attacked and harassed while covering elections in Dhaka, the capital, on February 1. At least 15 journalists were beaten, threatened, denied access to polling stations, or had equipment broken or taken.
Global press freedom updates:
Spotlight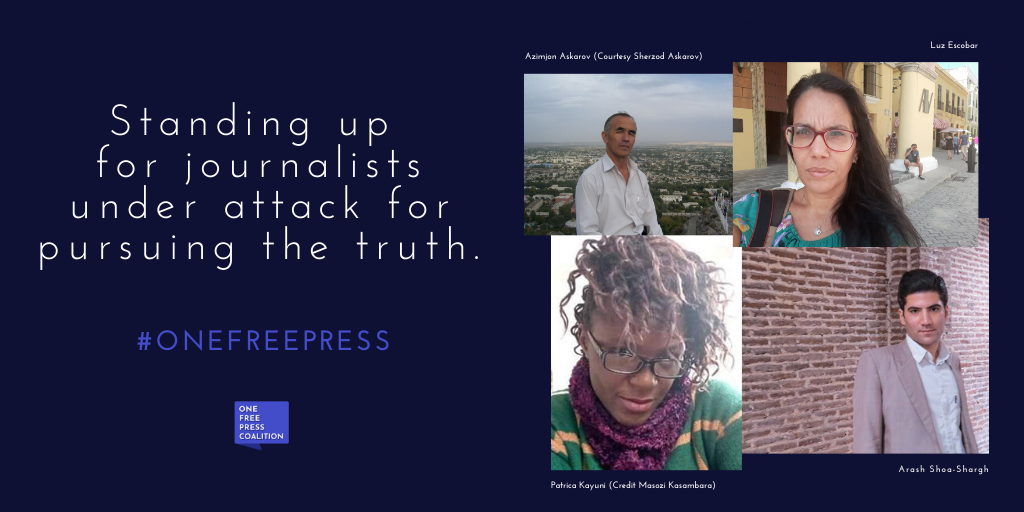 Do you have an Amazon Alexa-enabled device? Enable CPJ's flash briefing skill to stay up to date with the latest press freedom news from around the world.