The Torch is a weekly newsletter from the Committee to Protect Journalists that brings you the latest press freedom and journalist safety news from around the world. Subscribe here.
This World Press Freedom Day, CPJ remembers the at least 1,340 journalists who have been killed in relation to their work worldwide since 1992. We salute the bravery of those who continue to risk their lives to bring us the news.
In 2018, CPJ recorded 54 journalists killed for their work worldwide. Of those, 34 were singled out for murder, which is an 88% increase from the previous year. This year, we have already confirmed five journalists killed for their work in Ghana, Honduras, the UK, Libya, and Mexico.
At least 250 journalists were imprisoned across the world simply for doing their job, according to CPJ's 2018 prison census. We have also found an uptick in journalists imprisoned on "false news" charges, with 19 cases in Egypt, followed by Cameroon with four, Rwanda with three, and one each in China and Morocco.
The world's worst jailers of journalists continue to be Turkey, China, and Egypt. The three countries combined were responsible for more than half of those jailed around the world.
Join CPJ and press freedom organizations around the world in calling for the release of imprisoned journalists, justice for those killed, and acknowledging that journalism is not crime. Join the conversation by tweeting #WPFD2019 or #PressFreedom.
Global press freedom updates
Spotlight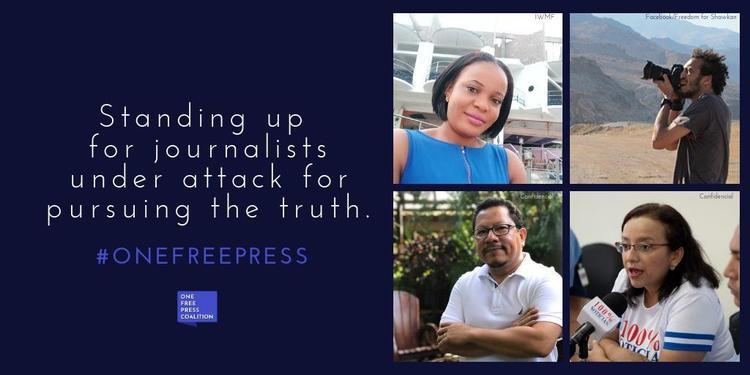 Do you have an Amazon Alexa-enabled device? Enable CPJ's flash briefing skill to stay up to date with the latest press freedom news from around the world.