The Torch is a weekly newsletter from the Committee to Protect Journalists that brings you the latest press freedom and journalist safety news from around the world. Subscribe here.
The Philippine government's legal harassment of the news website Rappler and Maria Ressa, its founder and executive editor, took an alarming turn Wednesday when officers from the National Bureau of Investigation arrested Ressa at Rappler's bureau in Manila and held her overnight over a cyber libel case filed against her by the Justice Department. Ressa's arrest was in connection to a story published by Rappler in 2012, before the law was enacted. Ressa told CPJ before her arrest that the charge was "political" and that the Philippines has "weaponized" its cybercrime law. Ressa was released on bail on Thursday morning. CPJ's Asia Program Coordinator Steven Butler explored the implications of Ressa's arrest for press freedom in an op-ed for CNN.

Apart from the cyber-libel charges, Ressa and Rappler face five tax cases. In December, CPJ and First Look Media announced a campaign to provide legal support for journalists, and the first recipients were Ressa and Rappler. CPJ's board also passed a resolution Wednesday condemning the arrest.
Global press freedom updates
Spotlight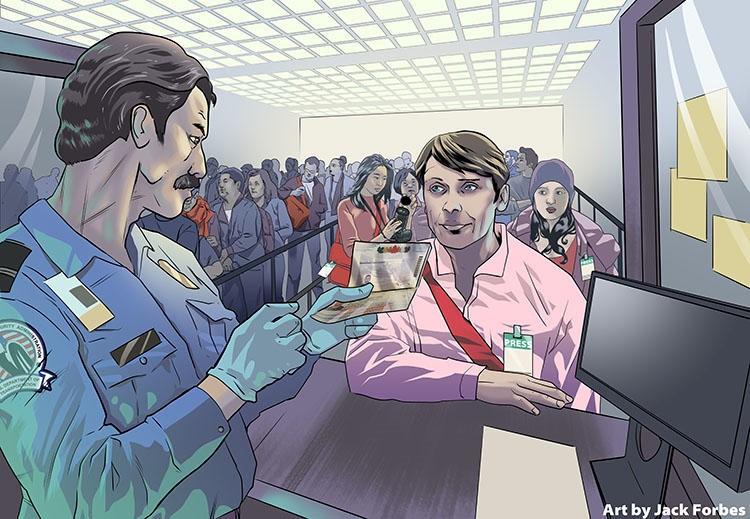 CPJ has recently documented incidents of journalists being harassed and questioned at U.S. borders by U.S. Customs and Border Protection. CPJ has also reported on cases of journalists covering the migrant caravan being denied entry into Mexico by Mexican authorities.
Learn more about warrantless searches at U.S. borders in our 2018 report "Nothing to declare: Why U.S. border agency's vast stop and search powers undermine press freedom" or hear from CPJ experts interviewed by NPR and The San Diego Tribune.
Find more in our safety notes on how journalists can protect themselves when crossing borders.
What we are reading
Do you have an Amazon Alexa-enabled device? Enable CPJ's flash briefing skill to stay up to date with the latest press freedom news from around the world.