The Torch is a weekly newsletter from the Committee to Protect Journalists that brings you the latest press freedom and journalist safety news from around the world. Subscribe here.
CPJ hosted a press conference Thursday morning in front of the White House as the culmination of its #JusticeForJamal campaign to demand the Trump administration provide answers and accountability in the case of murdered Saudi journalist Jamal Khashoggi. Two radio journalists were shot and killed in northern Afghanistan during a live program on Tuesday evening.
Global press freedom updates
Spotlight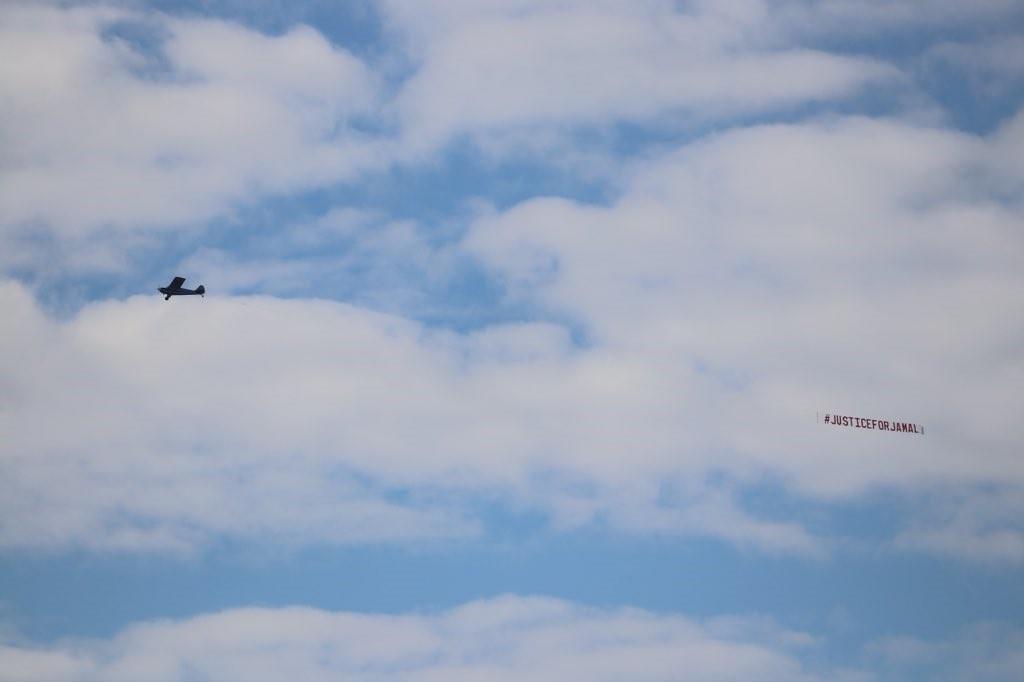 CPJ's #JusticeForJamal campaign culminated with a press conference in front of the White House on Thursday, ahead of the Friday deadline for the Trump administration to deliver a report to the Senate on its findings surrounding the murder.
On February 2, ahead of the Super Bowl, a plane flew over Atlanta with a banner reading #JusticeForJamal, a reminder that those responsible for his murder have still not been held accountable.
Around the world people showed their support for Khashoggi and showed why journalism matters to them by sharing messages on social media with the #JusticeForJamal hashtag. CPJ continues to advocate with the United Nations, U.S. Congress, and Turkish and Saudi authorities to ensure that those who carried out and ordered the assassination are held to account.
What we are reading
Do you have an Amazon Alexa-enabled device? Enable CPJ's flash briefing skill to stay up to date with the latest press freedom news from around the world.