About This Report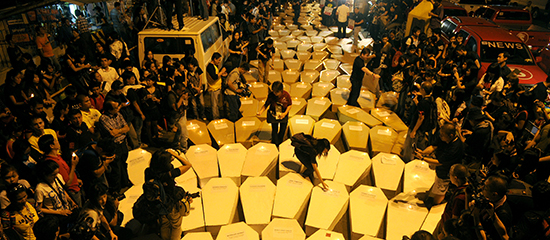 Elisabeth Witchel, the founder of CPJ's Global Campaign Against Impunity, is the lead author of this report. Witchel launched the campaign in 2007 and has compiled five editions of the organization's annual Global Impunity Index as well as several other major reports. She has worked in human rights and journalism for more than 15 years and participated in missions to Pakistan, Nepal, and the Philippines, among others. In 2010, she organized CPJ's Impunity Summit, bringing together 40 representatives from more than 20 press freedom organizations to identify challenges and strategies to combat impunity in violence against journalists.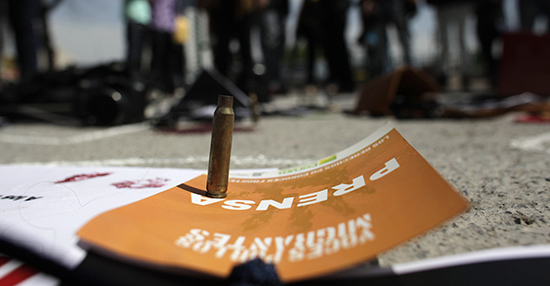 Myroslava Gongadze, who has struggled for more than a decade to get justice in the murder of her husband, Ukrainian journalist Georgy Gongadze, wrote the report's foreword. CPJ Executive Director Joel Simon wrote the first chapter on the impact of unresolved violence against journalists. CPJ's Andes correspondent, John Otis, contributed a section on Colombia's slow battle to curb impunity. Elena Milashina, an award-winning, investigative journalist with Novaya Gazeta and CPJ's Moscow correspondent, wrote the sidebar about the stalled investigation into the killing of Russian journalist and human rights defender Natalya Estemirova. CPJ's Mexico correspondent, David Agren, contributed new reporting on Mexico, and research by CPJ Americas Research Associate Sara Rafsky is the basis for the section on Brazil. In compiling this report, Witchel has analyzed more than 10 years of research conducted by CPJ staff. Additional research on Pakistan was done by Sadaf Khan, who has worked in print and electronic media in Pakistan for eight years and with local NGOs on journalism security and freedom of expression.
CPJ commissioned "The Road to Justice" to mark the first U.N.-recognized International Day to End Impunity for Crimes Against Journalists on November 2, and in recognition that the lack of justice in hundreds of murders of journalists around the world is one of the greatest threats to press freedom today. The report finds that while international attention to the issue has grown over the past decade, there has been little progress in bringing down rates of impunity worldwide. Far more political will on the part of states to implement international commitments to combat impunity will be needed to make an impact on the high rates of targeted violence that journalists routinely face.
The report focuses specifically on impunity in the murders of journalists and does not explore examples of impunity in other crimes, such as wrongful imprisonment or official abuse. The report examined CPJ's database of killed journalists and analyzed trends from murders committed within the 10-year period from January 1, 2004, to December 31, 2013. Only cases where CPJ determined with reasonable certainty that a journalist was deliberately targeted in connection to their journalism were considered.
This report was compiled as part of CPJ's Global Campaign Against Impunity, which is made possible thanks to generous support from the Adessium Foundation, Leon Levy Foundation, and the Open Society Foundations. CPJ is also grateful for the long-standing support of the Knight Foundation.