Every year, dozens of journalists are forced to leave their homes under threat of imprisonment, torture, violence, or even death, because their work has angered the powerful. Over the past 12 months, the Committee to Protect Journalists has supported 42 journalists around the world who were forced to flee, with Syria, Ethiopia, and Eritrea responsible for the most cases of exile. These are some of their stories.
Most of the journalists CPJ has assisted in exile had little or no warning that they would be forced to flee, to undertake a journey of trauma and uncertainty. While their experiences have much in common with ordinary refugees, CPJ research shows that journalists' high profiles leave them particularly vulnerable to certain dangers and that the persecution they faced at home often follows them across borders. Furthermore, the media community left behind is often intimidated into self-censorship and the public deprived of information. CPJ is releasing its annual survey of journalists in exile to mark World Refugee Day, June 20.
While each journalist in exile has a unique tale to tell, every reporter, broadcaster, photojournalist, videographer, editor, blogger, and media worker forced to flee experiences similar dangers and must overcome similar milestones to reach any new semblance of normal life. This timeline looks in detail at the journeys into exile of eight journalists from around the world who fled their homes in recent years and sought support from CPJ. All of their comments are from interviews with the organization.
The Journalism
Some exiled journalists become targets after publishing or broadcasting one sensitive story. CPJ research shows that such stories are usually on politics, corruption, crime, war, or violence.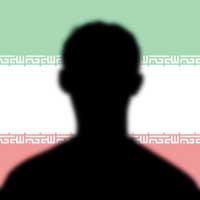 In 2010, an Iranian investigative reporter and photographer, who did not wish to be named in order to protect his security, began interviewing the families of protesters killed or arrested during the demonstrations that followed Iran's 2009 disputed presidential election. While conducting the interviews for a documentary, the journalist received a series of anonymous telephone calls inquiring about the film and accusing him of having ties to the foreign press, he said. At least one caller threatened the journalist's family.
"They told me to stop working for the media, because working for the media would cause further headaches for me. The caller said '…You want to be safe, don't you? You want your family to be safe, don't you? All kinds of things could happen when people step out onto the street.' He told me not to work for the media until further notice."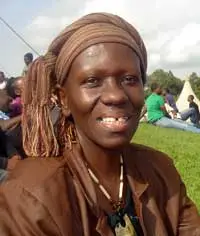 Kenyan freelance reporter Grace Ombara covered politics and was admired for her integrity-she refused to accept a bribe from a local politician seeking favorable news coverage. She wrote about corruption in the 2007 election and the ensuing violence that killed 1,200 people. Later, she was approached by the International Criminal Court (ICC) as a potential witness in the court's investigation into the deadly aftermath of the vote.
After word got out that Ombara had been approached by the court to testify, the journalist began receiving threats. These escalated from ominous calls and text messages to unidentified individuals following her in the street.
Other journalists endure years of harassment and threats in response to their work before the persecution escalates to the point that they feel they have no choice but to flee.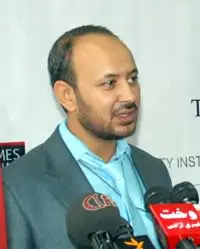 Mir Zabibhullah, an experienced Afghan reporter who began working when he was 15 years old, started investigating and reporting on crimes of war in 2007. The journalist said he received threats during this time, but nothing that scared him enough to stop his work.
In 2013, when Zabibhullah, now in his mid-thirties, began to focus on warlords running for government positions, the harassment escalated. "As a journalist who was completely aware of the situation and had evidence, it was my responsibility to write about it. I couldn't stop myself," he said.
On October 19, 2013, Zabibhullah's articles on warlords appeared in the Afghanistan Monitor newspaper, in print and online, as well as on the Ariana Television Network.
When Zabibhullah received a threatening call that same day, he did not take his assailants seriously at first. He said he had accepted that such warnings were a normal part of journalism in Afghanistan, and he was determined not to let them prevent him from working.
The Decision To Leave
Fear of physical retaliation is the main reason journalists give for fleeing their homes. About half of the 404 journalists whom CPJ has assisted over the past five years cited fear of violence as their reason for leaving. In fact, Somalia, Syria, and Sri Lanka, which account for a quarter of CPJ's exiled assistance cases, are all ranked among the top five countries on CPJ's Impunity Index, which spotlights countries where journalists are murdered regularly and their killers go free.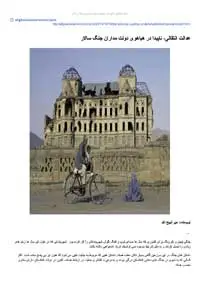 On October 19, 2013, the same day that Zabibhullah's most recent articles on corruption were published, he received a phone call demanding he hand over all his work, including notes and documents. He responded by asking how he should go about doing so, in an effort to find out who was calling. The line went dead, and Zabib turned off his phone and continued with his scheduled meetings for that day. He turned his phone back on hours later to find numerous missed calls from an unknown number, as well as calls from his boss and his mother.
The journalist was told that armed men claiming to be from the government had come to the office looking for him. Zabibhullah's boss asked him to work from home and avoid the office for his safety.
When Zabibhullah spoke about calling his mother, his voice cracked as he described the feeling of hearing his mother cry for the first time in his life. He explained, through sobs, how he found out that men in military uniform came to his home searching for him. They entered the house and demanded to see where Zabibhullah kept his documents. In front of his wife and small children, they started a fire, destroying all his work.
The men left, and his wife tried to put out the fire. With difficulty, Zabibhullah described how he arrived at the hospital to find his wife's arms and face bandaged because of the severe burns she had suffered. "It was the worst experience of my entire life," he said.
That night, Zabibhullah fled with his wife and two children to Pakistan.
"I have to leave my homeland, the country that I love, my home, my career that I love," he said.
The other most common reason cited by journalists for fleeing is fear of imprisonment. Two countries who consistently jail journalists for their work, Iran and Ethiopia, are responsible for sending into exile about a quarter of the journalists CPJ has assisted over the past five years.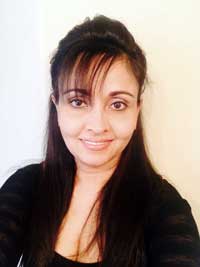 Despite continued threats and legal harassment in reaction to her reports on government corruption, Frederica Jansz had no intention of ever leaving Sri Lanka. She had spent 20 years working as a journalist, building a career as a dogged newspaper reporter.
In July 2012, Jansz' lawyers told her there was a good chance that her passport would be confiscated by the court and that she could face jail time because Gotabaya Rajapaksa, the defense secretary (and brother of the president), was pursing court action against her.
The Sunday Leader newspaper,where Jansz was editor-in-chief, had published an article alleging the misuse of government funds by Rajapaksa. In response, Rajapaksa revived a contempt of court action he had filed in 2009 after Jansz reported critically on the government. Jansz said that Rajapaksa also threatened and cursed her over the phone when she had called to inquire about the use of government funds. Still, Jansz did not consider leaving her home or her career-even though her predecessor as editor-in-chief, Lasantha Wickramatunga, had been murdered on his way to work on January 8, 2009. (Nobody has been prosecuted for the crime.)
Even when the United States ambassador called her and advised her to leave the country, Jansz responded, "I'm not going anywhere." The journalist had been offered a multiple-entry visa to the U.S. after receiving threats in 2009. "I was shocked. I had no intention of using it. I did not want to leave," she said.
In September 2012, Jansz was fired from her position at the Sunday Leader, but Rajapaksa threatened to continue with litigation against her in her private capacity. Soon after losing her job, Jansz said, she was followed home by men on motorbikes on at least two occasions.
Terrified, Jansz decided that now she had no choice.
"In the end, I had to go-not for me, but for my children," she said.
Quietly and without saying goodbye to anyone, the journalist packed some clothes and boarded a plane with her children for the U.S.
One month after Jansz arrived in the U.S., the Sri Lankan Court of Appeals issued a warrant for her arrest.
Where to Go
Once journalists realize they have no choice but to flee, many seek initial refuge in a neighboring country, where the border is easy to cross and visa requirements minimal or nil. From there, they register as refugees with the United Nations High Commissioner for Refugees (UNHCR) or with the appropriate government agency, with the aim of being formally resettled, usually to a third country. But the registration process is often long and cumbersome.
The procedure in each country varies, and the rules can change mid-stream, further compounding confusion. Even after a journalist has successfully registered as a refugee, the date they receive for their resettlement interview is often one or two years in the future. And it is nearly impossible for exiled journalists to receive updates on the status of their case.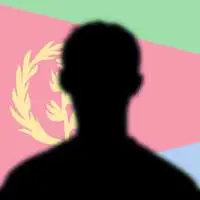 One Eritrean journalist, a producer at the state-run Radio Bana, whose name CPJ is withholding to protect his safety, was detained in December 2012, two days after he spoke at a conference on reporting he had conducted on the educational system in Eritrea and how it marginalized and isolated the minority ethnic Bilen community, which is not taught Tigrinya, the national language.
After the producer was arrested at his home in Asmara, Eritrea's capital, he said, he was taken to prison and accused of harboring anti-state feelings and of spying; he was hung upside down and tied up while officers beat his legs. Eritrea is Africa's worst jailer of journalists and the world's worst abuser of due process, according to CPJ research; no Eritrean journalist detainee has ever been publicly charged with a crime or brought before a court for trial.
When the producer was released from prison six months later, he was summoned by the Ministry of Defense to report for service-an indefinite assignment in Eritrea. A trusted friend in the ministry told the journalist that a letter had been received that said, "We are transferring this person to your unit because he has sub-nationalistic feelings. Keep watch on him."
Fearing for his life, the producer traveled to the remote village where his parents lived. He kept a low profile for seven months, until his father was approached by a village administrator who asked why his son had returned. The journalist then fled on foot to Sudan, stopping only briefly to say goodbye to his wife and children. The journey took him a week.
Sudanese police patrol regularly to round up Eritreans trying to cross the border. "If you pay them, you will be released," the journalist said. "If you're wanted by the Eritrean government though, they may turn you over."
The journalist believed his name would be recognized; he was terrified of being stopped and sent back to prison. Even in Khartoum, Sudan's capital, he felt unsafe surrounded by so many exiled Eritreans. "I did not know who to trust," he said. He traveled by car and on foot to South Sudan, passing several checkpoints and bribing officers to let him pass, before reaching the White Nile river and boarding a boat for a five-day journey to Juba, the capital. The entire trip took two weeks, but the journalist's journey is not over. There is no UNHCR office in South Sudan, so he will have to cross another border if he wants to register as a refugee and apply for resettlement.
Some journalists have the means to travel directly to the country where they intend to apply for asylum, eliminating the UNHCR resettlement process. Still, they are not usually able to immediately settle down and restart their lives. They must begin the lengthy, and sometimes expensive, process of applying for asylum.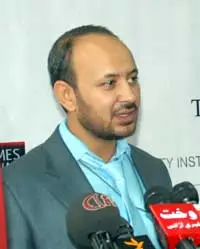 Once in Pakistan, the Afghan reporter Zabibhullah paid a smuggler US$20,000 to help him escape. He was taken to Karachi, where he boarded a flight to Dubai, where he was given a passport. He then flew to Denmark and eventually made his way to Landskrona, a small town in southern Sweden, where he is now.
But Zabibhullah left his wife and children behind in Pakistan, where he believed they would be safer than they would in the care of a smuggler. Zabibhullah said he hopes to bring his family to Sweden as soon as he is granted asylum, but in the meantime he cannot find work and has struggled with anxiety, depression, and guilt concerning his family. "It tortures me that I put them in that situation," he said.
In yet another scenario, some journalists are deported from their home country after being released from prison.
Cuban photographer Omar Rodríguez Saludes served seven years of a 27-year prison sentence. He was arrested in 2003, along with 28 other reporters and editors, during a massive crackdown on Cuba's independent press-a period known as the "Black Spring." In 2010, after negotiations with the Catholic Church and the Spanish government, Cuban President Raúl Castro agreed to release 52 political dissidents, including journalists, on the condition that they leave Cuba for Spain immediately. The day he was let out of prison, Rodríguez Saludes was put on a plane to Europe.
"Leaving Cuba was the most painful process," Rodríguez Saludes said. "It was very traumatic. I felt my life was being ripped out. From one day to another you are in a prison cell and then you are in Spain. At first, I didn't want anything to do with this. But the Cuban state security was smart and they used my family. They brought them to speak to me, and I had no choice. … And it was so difficult to go from a place where you don't even see the grass grow to a plane where the entire crew is welcoming you to freedom.
"There were so many police taking me onto the plane. There were even police officers on the stairs leading up to the aircraft. And then, on the plane, the Iberia crew was waiting to welcome me. They welcomed me back to freedom and to democracy. After living so long alone, it was very emotional to be welcomed into freedom. As soon as the plane took off, the captain announced that [I] and another independent journalist were on the plane-that we had been in prison and were now on our way to freedom. I will never forget that day."
New Country, New Hardships
Once journalists who cross the border into a neighboring country have registered as refugees, they can apply for resettlement to a third country. CPJ data show that nearly 60 percent of journalists assisted over the past 12 months went through this process in a country of first refuge.
As they wait among the community of refugees from their own country, journalists are extremely vulnerable because their work has made them recognizable. In many cases, journalists in exile continue to be targeted by their home governments, whose agents infiltrate refugee communities abroad. In some cases, home governments target the journalist's family left behind. And in other cases, insurgent groups who forced journalists to flee in the first place continue to threaten and attack them, especially if the journalists keep reporting on sensitive topics.
In August 2008, Somali photojournalist and cameraman Abdifatah Elmi was working as a fixer with Canadian reporter Amanda Lindhout and Australian photographer Nigel Brennan in a refugee camp outside Mogadishu when they were kidnapped at gunpoint. Abdifatah was held for nearly five months before being released with threats to not to discuss his kidnapping or continue reporting. (The international journalists were held for 15 months.) Abdifatah said he was told, "If we miss you when you are let out, your family is here." Realizing he would not be able to safely continue his work in Somalia, he fled to Kenya, leaving behind his wife and four children.
Abdifatah described his fears as a Somali refugee in Nairobi, where he continues to try to make his living as a journalist. In March 2014, six months after the attack on the city's Westgate Mall that killed 67 people, Kenya's Ministry of Interior ordered all refugees to be relocated to refugee camps, a dangerous location for exiled journalists, CPJ research shows. "[Refugee] camps are not safe because there is no security, no police," Abdifatah said. "Everyone knows who you are." He and others in Kenya say the militant insurgent group Al-Shabaab, believed to be responsible for the murders of many Somali journalists at home, has penetrated the camps. Ethiopian journalists exiled to Kenya are also targeted by the directive; they fear the presence of Ethiopian security agents in the camps.
At least 21 Somali and Ethiopian journalists were arrested in Nairobi during March and April 2014, according to CPJ research. Most used the little money they had to bribe their way out of the camps.
"I can't go anywhere. I can't go to the camps, I can't go back to Somalia. This is the worst situation," Abdifatah said. "Every night, in the middle of the night, they knock on doors. You can't sleep-you can't imagine."
Only 28 percent of refugee applicants were granted resettlement to a third country in 2013, according to data made public by the UNHCR. Those granted resettlement, including journalists, may still wait several months to several years to reach their destination, depending on the demand for assistance.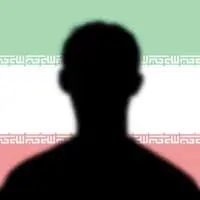 The Iranian journalist who was threatened after interviewing the families of killed protesters, fled Iran in August 2012. He arrived in Turkey on a Sunday. On Monday, he went to the UNHCR office in Ankara and stood in line outside to submit a request for resettlement. "We waited it out until the afternoon," he said. "They took our passports and returned [them] to us an hour later with two sheets of paper. In one of the papers was written an introduction to the city police department." He said the second paper stated they would be considered for enrollment in six months.
Finding a place to live was difficult. The journalist did not speak the local language and tried to communicate in English, a language he did not know well. He went with his family to the police department whose address they had been given; after being interviewed, they received a temporary residence card. One week later, he was able to rent an apartment.
In December 2012, the Iranian journalist and his family had their first interview with the UNHCR and were officially registered as refugees. Almost a year later, in October 2013, his family was interviewed for resettlement.
He said, "All this time, my wife and I, as two journalists, were almost secretly living in Turkey. We never had comfort and confidence to continue our jobs in Turkey because I would prefer that none of our former colleagues in Iran know our location." He said he believes one of his colleagues informed the secret service in Iran of his activities. Even though he is out of the country, he still feels vulnerable-a common sentiment among Iranian journalists in exile, according to CPJ research.
The journalist has continued to record videos for an Iranian newswire, but he does not use his real name. "I even got verbal warning a few times from the Turkish police to stop any activity on movies and news videos, because they are afraid of my camera and they think I am engaged in political activities against the Turkey government," he said.
Exiled journalists who go straight to the country where they apply for asylum also go through a difficult waiting period. Some journalists try to continue working while finding their footing in a new country, only to find that they face persecution by authorities in that country as well.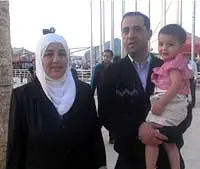 Mohamed al-Aweid is an experienced journalist who served as the regional director of the state-run Syrian Arab News Agency (SANA) in the city of Daraa and reported for the official national daily Syrian Baath Newspaper. He was detained because of his reporting in June 2011 and again in May 2012, and accused of sharing secrets with the political opposition outside the country. After being released the second time, the journalist, fearing more harassment and prison time, fled Syria.
Al-Aweid went to Jordan, where he registered as a refugee with the UNHCR and was directed to the Zaatari refugee camp. After several months there, al-Aweid bribed a security official to be allowed to leave the camp. He went to Amman, the capital, to continue his work as a journalist-first as an editor, then as a presenter for the TV channel Syria Al-Shaab, an opposition outlet that broadcasts via satellite and the Internet. He also reported for the opposition news website Zaman Altawasol. But several months after al-Aweid began appearing on TV, Jordanian intelligence officers summoned him and warned him that in Jordan he was a refugee and not a journalist, and that if he continued to work he would be sent back to Syria.
Forced to stop working, al-Aweid had no income and no way to support his family. He began to look for another destination. In June 2013 he filed an asylum claim for his family at the French embassy in Jordan.
Journalists who flee into exile sometimes arrive with no support network to cushion the fall of landing suddenly in a foreign country.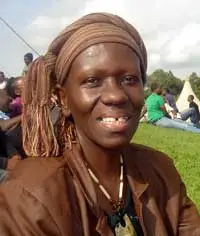 Ombara, the Kenyan journalist who was threatened after being approached by the International Criminal Court about testifying on post-election violence, did not intend initially to come to the U.S. At first, she sought refuge with a friend; then she moved into a safe house for witnesses set up by the Kenyan Witness Protection Agency. But when word leaked that she might testify, the ICC said she could no longer be a witness in its investigation-which meant she no longer qualified for the government's protection. But the threats did not subside.
Ombara fled to the U.S. in February 2013 and stayed briefly with friends in Washington D.C. before moving to Pennsylvania, where a relative lived. In June 2013, having no place to stay after her relative's home proved too small, Ombara entered a women's shelter, where she lived for the next six months. During this time, the journalist had her passport and wallet stolen. "It is not what I expected of America," she said.
She is now out of the shelter and applying for asylum in the U.S., but is frustrated by not being able to work and earn money. "For a professional like me, to become destitute, you don't know what to do. … I never had to ask for help to buy soap. I used to give away soap. It is humiliating for me to ask."
"To make things worse, the people who put you through this are going on with their life," Ombara said.
One of the worst factors of exile for journalists is the difficulty of continuing their career. Even once they have documentation allowing employment, language is a barrier for many. About 20% of journalists assisted by CPJ have continued to work in journalism after going into exile.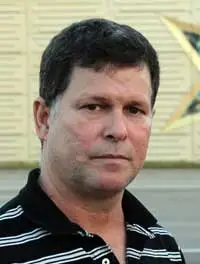 Rodríguez Saludes, the Cuban photographer who arrived in Spain in July 2011, struggled to support himself and his family. He has since relocated to the U.S. and lives in Houston, Texas, with his wife and three children.
"I've not really tried to get in touch with media here. I don't really know why. Maybe it's a complex I have because I don't speak good English. At first, I ran those errands. I went to [Spanish-language TV network] Univisión, and I filled out an application. But I was quickly overwhelmed by the need to find a job, to make ends meet, so that fell by the wayside when I was able to find work at a hotel helping put together events.
"There is a large Cuban community in Houston, but it's not tight. I mostly see five people who were part of the Group of 75 [Cuban dissidents arrested during the Black Spring] and live in Houston. We are in touch and we stay together. … It's harder with the rest of the community in Houston. Most of the Cubans who are here are interested in redoing their lives. Their thinking is very different from ours. We still think about Cuba and forming a new democratic country, freeing Cuba. They are mostly thinking about working and making money that they can then send back to Cuba."
An Uncertain Future
Exile is an enduring condition. In most cases, journalists who flee their countries do not have a clear vision of the future until many years later. Though none will ever be at home, some journalists are granted asylum and are able to rebuild their lives.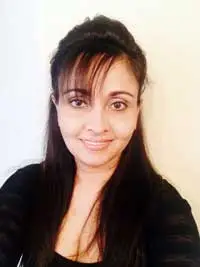 Jansz, from Sri Lanka, received asylum in the U.S. exactly one year after submitting her application. "Despite the nightmare that was the last two years, I love my country," she said recently. "I dreamt about it every night and cried." …
"It took me 20 years to get to where I was in my career. I am 46 [and] starting over."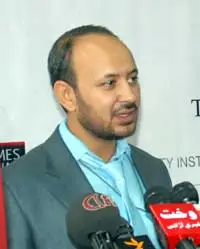 Zabibhullah, the journalist forced to flee Afghanistan, said,
"I was just trying to help other people who are victims and now what is happening is that I am a victim and my family is suffering somewhere else in the world."
He is waiting for his asylum application to be approved in Sweden.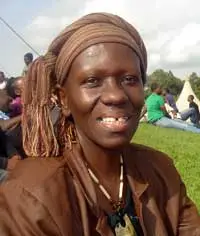 Ombara, the Kenyan journalist living in Pennsylvania, is waiting to hear if she has been granted asylum in the U.S. She said she wishes she could meet other journalists who have come to the country before her, but at the same time she is wary of other Kenyans in her city, not knowing whom she can trust. But the biggest struggle has been finding a way to survive:
"How do you move on when you can't work?"
In December 2013, al-Aweid, the Syrian, was granted asylum in France, but the cost of transporting his family was his responsibility. He was able to buy plane tickets with the support of CPJ and partner organizations, and arrived in February 2014. He said images of the Syrian war haunt him and that "life remains difficult despite all the beautiful things because half of our souls remain in Syria." Still, his children are attending school, the family is learning French, and Syrian acquaintances in France are helping them adapt to the new country.