The conflict in Syria, a spike in Iraqi bloodshed, and political violence in Egypt accounted for the high number of journalists killed on the job in 2013. A CPJ special report by Elana Beiser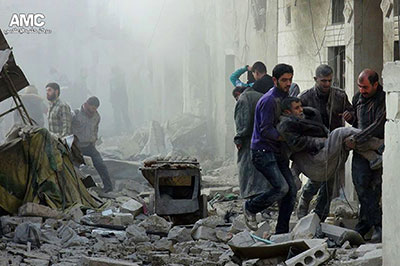 Published December 30, 2013
Syria remained the most deadly place for journalists on the job in 2013, while Iraq and Egypt saw a spike in fatal violence. Two-thirds of journalist killings during the year took place in the Middle East.
Seventy journalists were killed for their work in 2013, down from 74 in 2012, the Committee to Protect Journalists found in its annual analysis. CPJ is investigating the deaths of 25 more journalists in 2013 to establish whether they were work-related.
Pakistan, Somalia, India, Brazil, the Philippines, Mali, and Russia also saw multiple journalist deaths during the year, although the number of deaths in Pakistan and Somalia declined significantly. Mexico was notably absent from the list, with no deaths confirmed as work-related.
The proportion of victims who were singled out for murder was 44 percent, less than the historical average. Thirty-six percent of the journalists were killed in combat or crossfire, while 20 percent died during some other type of dangerous assignment.
The long-standing conflict in Syria claimed the lives of at least 29 journalists in 2013. That brings the number of journalists killed covering the conflict to 63, including some who died over the border in Lebanon or Turkey. Among the victims was Yara Abbas, a correspondent for the pro-government TV channel Al-Ikhbariya, who was killed when her crew's vehicle came under rebel sniper fire in the city of Al-Qusayr.
Yet the huge number of deaths in Syria does not tell the complete story of the danger to journalists there. The country saw an unprecedented number of kidnappings in 2013; about 60 journalists were abducted at least briefly during the year, according to CPJ research. Late in 2013, at least 30 were still missing. Most were believed held by rebel groups. However, at least one journalist died in government custody during the year: Abdul Raheem Kour Hassan, the director of broadcasting for opposition station Watan FM, was arrested in January; authorities informed his family of his death in April, but did not give any details. The station said he was tortured to death at Palestine Branch, a feared Damascus prison operated by Syria's Military Intelligence Security.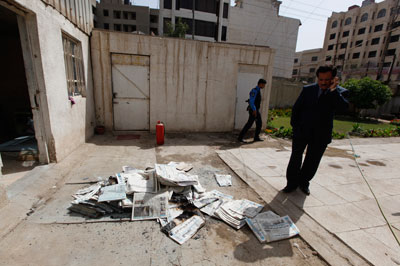 At least 10 journalists were killed for their work in Iraq­, nine of them murdered, and all during the final quarter of the year. Unidentified gunmen opened fire on cameraman Mohammed Ghanem and correspondent Mohammed Karim al-Badrani of the independent TV channel Al-Sharqiya as they filmed a report on Eid al-Adha holiday preparations in Mosul in October. It is unclear why they were targeted; the station has attracted ire from both Iraqi authorities and anti-government militants.
Amid stark political polarization and related street violence, things deteriorated dramatically for journalists in Egypt, where six journalists were killed for their work in 2013. Three were killed in a single day, August 14, as they covered raids by Egyptian security forces on demonstrating supporters of ousted President Mohamed Morsi and the Muslim Brotherhood. Since 1992, CPJ has documented the deaths of 10 journalists for their work in Egypt—nine of them since anti-government protests began in 2011.
Iraq and Egypt displaced Pakistan and Somalia, the second and third most deadly countries for journalists in 2012. Five journalists were killed in Pakistan in 2013, the lowest number since eight died for their work in 2010. While about half of the victims in Pakistan over the years have been singled out for murder, according to CPJ research, four of this year's five deaths came in bomb blasts. The fifth was murder: Ayub Khattak of Karak Times was shot to death outside his home in October after reporting on the local criminal drug trade.
While Somalia continues to be a very dangerous place to practice journalism, the number of confirmed work-related deaths declined to four, plus one media worker, in 2013, compared with a record 12 in 2012. In both years, all of the victims were singled out for murder. Somalia's government has made repeated pledges to fight the cycle of impunity in journalists' killings, but has made almost no progress in solving any of the crimes. In the meantime, CPJ research shows that journalists have stepped up their own security measures, while political groups and Al-Shabaab insurgents­—believed responsible for many of the murders—have wielded less lethal influence since 2012 elections.
As most of the deadly countries for journalists are or have been recently a setting for conflict or severe political turmoil, Brazil is a standout as a stable democracy where several journalists nonetheless have been killed for their work in recent years. In 2013, three were killed for their­ work—all of them provincial journalists murdered after reporting on local crime and corruption—compared with four in 2012 and another three in 2011. CPJ continues to investigate the motive for another five deaths during those three years.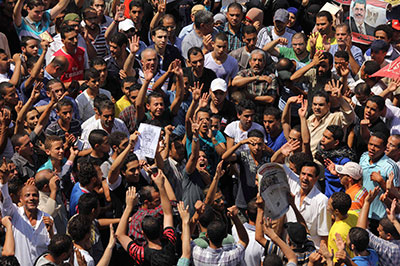 Mali in 2013 saw its first journalist deaths since CPJ began keeping records in 1992. Ghislaine Dupont and Claude Verlon, veteran journalists at Radio France Internationale, were kidnapped as they finished an interview at the home of a Tuareg separatist leader in the remote Sarahan town of Kidal. The bullet-ridden bodies of the journalists were found next to their vehicle outside the town.
While those killed in Mali were on international assignment, most journalists who die for their work are local people covering local stories, according to CPJ research. In 2013, nine out of 10 journalists killed were local, in line with the historical trend.
Some other trends that emerged from CPJ's research:
In the Philippines, a country long plagued by deadly, anti-press violence, CPJ confirmed that three journalists were killed in reprisal for their work, and is investigating the motive in another six murders. Although it is difficult to determine the motive in many cases in the Philippines, the total number of journalist killings was the highest in four years.
In Mexico, another country where motives in journalist murders is hard to determine, CPJ could not confirm that any single journalist was killed for his or her work for the first time in a decade. However, CPJ is still investigating three killings to determine the motive.
Eight of the countries that saw a journalist murdered during 2013 are listed on CPJ's most recent Impunity Index, which spotlights countries where journalists are regularly murdered and the killers go free.
CPJ documented the deaths of four media workers in 2013. One of them, José Darío Arenas, was a newspaper vendor who was murdered after helping a reporter write a story on mistreatment by prison guards in his town.
During 2013, CPJ documented the 1,000th death since it began keeping records in 1992. A video marking the journalist killings can be seen here, and a slideshow of some of the journalists killed over the years can be found here.
Prior to the 2011 uprising against the government of Syrian President Bashar al-Assad, CPJ had not documented a single work-related death of a journalist in Syria since the organization began keeping detailed records in 1992.
The worst years on CPJ's record are 2009 and 2012; 74 journalists were confirmed killed because of their work in each of those years.
CPJ began compiling detailed records on all journalist deaths in 1992. CPJ staff members independently investigate and verify the circumstances behind each death. CPJ considers a case work-related only when its staff is reasonably certain that a journalist was killed in direct reprisal for his or her work; in combat-related crossfire; or while carrying out a dangerous assignment.
If the motives in a killing are unclear, but it is possible that a journalist died in relation to his or her work, CPJ classifies the case as "unconfirmed" and continues to investigate. CPJ's list does not include journalists who died of illness or were killed in car or plane accidents unless the crash was caused by hostile action. Other press organizations using different criteria cite higher numbers of deaths than CPJ.
CPJ's database of journalists killed for their work in 2013 includes capsule reports on each victim and a statistical analysis. CPJ also maintains a database of all journalists killed since 1992.
Elana Beiser is editorial director of the Committee to Protect Journalists. She previously worked as an editor for Dow Jones Newswires and The Wall Street Journal in New York, London, Brussels, Singapore, and Hong Kong.