The return of exiled Burmese media groups is one of the clearest signs of the country's improved reporting environment, but the outlets may struggle to compete as Western donors reduce funding. Furthermore, journalists are worried about losing the editorial independence they enjoyed in exile. By Shawn W. Crispin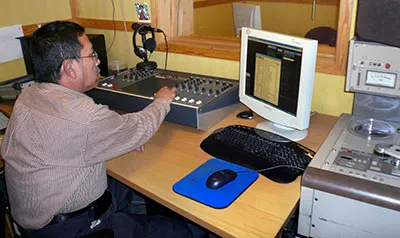 After spending eight years in prison for publishing an underground newspaper critical of military rule, Kyaw Zwa Moe fled Burma in 2000 for neighboring Thailand. As an exile, he soon resumed his critical reporting with Chiang Mai-based newsmagazine The Irrawaddy, established in 1992 by his elder brother.
Now, Kyaw Zwa Moe has one foot in Burma and another in Thailand as he leads The Irrawaddy's 30-strong bureau in a nondescript townhouse in downtown Rangoon. Like other exile-run news organizations, The Irrawaddy is tentatively winding down its foreign-based operations to build up a reporting presence inside Burma.
It is an inside-outside hedging strategy that Kyaw Zwa Moe says The Irrawaddy plans to maintain until at least 2015 to guard against a possible reversal of the current, more open environment. "If something happens, we'll just go back to Thailand and do what we have done for the last 20 years," said Kyaw Zwa Moe, adding that he keeps a European passport in case he ever needs to flee into exile again.
The return of exiled Burmese journalists and their affiliated media groups is one of the clearest signs of Burma's improved reporting environment. Major exile-run media groups, including The Irrawaddy, Mizzima, and the Democratic Voice of Burma (DVB), have all recently established bureaus inside the country. Smaller, ethnic-based media groups, including outlets specializing in ongoing armed conflicts in border areas, have opted to remain in exile for security reasons.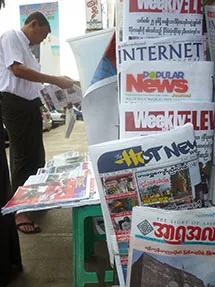 Under direct military rule, exiled media groups filled critical gaps in the news created by extensive government censorship; they often provided a window on the military regime's various abuses, which were blacked out in local media. Reporters who worked undercover for exile-run news outlets risked imprisonment if they were discovered sending news, photos, or videos outside of the country, including over the Internet, under various laws that targeted association with exiles.
Until last year's mass amnesty, 17 of DVB's undercover reporters were behind bars. They have all since been released, though only half of them have continued their work as journalists. Some stopped reporting due to the conditional nature of their release, including the risk of re-imprisonment for violating any laws; others stepped down because they were unwilling to change the style of their reporting, according to Toe Zaw Latt, DVB's Burma bureau chief.
Since entering the country legally, DVB has worked to adapt its newsgathering tactics, Toe Zaw Latt said. "We are very careful at the moment. … It's not like before, when we did shoot-and-run journalism," said Toe Zaw Latt, referring to the DVB's critically acclaimed undercover reporting of sensitive events, including the military's lethal crackdown on Buddhist monk-led protests in 2007. "We are changing. Now we try to get all sides."
Engagement with the government, however, has caused ripples in the newsroom. Last year, a group of DVB reporters staged a strike to protest against senior editors' decision to hold a training session with MRTV, the government's mouthpiece broadcaster. At least one of DVB's international board members, renowned Burma expert and journalist Bertil Lintner, resigned over the affair.
Toe Zaw Latt said the incident was a "misunderstanding among our staff" and that the training was "important for building relations." He denied widespread rumors among journalists that DVB and MRTV were working on a collaborative arrangement. Good government relations, he said, were key because of the legal vacuum, including the lack of broadcasting and media-related laws, that DVB faces in running its in-country bureau.
Certain DVB reporters, however, remain skeptical of the government's intentions. "They are trying to divide and rule media. … They intentionally create problems among us," said Hla Hla Win, a DVB journalist who served more than two years of a 24-year prison sentence for undercover reporting before the mass amnesty. She said pressure to present the government's perspective in every news story had created tensions between reporters and editors.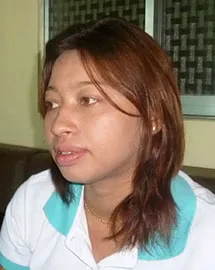 "For my style, I report the experiences of the people and make my own decisions about how to present my news footage," Hla Hla Win said through a translator. "I won't let them control or influence my work, but I'm not sure how far I can go in one or two years. If I don't have this type of freedom, maybe I will need to find another medium."
Other exile media-affiliated journalists expressed similar fears about losing the editorial independence they enjoyed while situated solely in exile, particularly once their foreign-based operations were permanently shuttered. "We have more space, but it doesn't mean we have total freedom," said Kyaw Zwa Moe, noting that The Irrawaddy now operates in Burma under the uncertainty of a one-year renewable license.
"In terms of reporting, of course we should be here. We have to be here to expose and ask the difficult questions," he said. "But there are a lot of risks as well. The problem for the media is they don't know how far they can go. The message is really mixed."
Most exile-run media groups have been funded by Western government and non-governmental donors, including the Free Voice of the Netherlands, Sweden's SIDA, and the U.S. Congress-funded National Endowment for Democracy, among others. Many Western governments were keen to finance exile media's critical reporting while they maintained punitive economic sanctions against the previous military regime.
Now, as those sanctions have been either lifted or suspended in favor of political and economic engagement, Western donors have started to pull back their funding of exile media. At the same time, several donors have encouraged exile news outlets, most of which have traditionally operated as nonprofits, to become more commercially oriented and financially independent from inside Burma.
DVB, which is in the process of closing down the Oslo, Norway-based bureau it has used to broadcast news via satellite into Burma since 1994, will face difficulty competing against better-financed, politically connected local media groups, according to Toe Zaw Latt. New, homegrown independent news journals have also cropped up in the more free media environment.
"We can compete on our programming and production, but not on access to resources," said Toe Zaw Latt, noting that one state-linked broadcaster, Skynet, recently paid US$37 million for the rights to broadcast live English Premier League football matches. "We are trying to stand on our own feet, but at the same time we want to maintain our independence."
Recent allowances for licensed newspapers to publish on a daily rather than weekly basis—a legacy of the previous government's abolished censorship regime—also represents a funding challenge. Big local newspapers, some with links to high-ranking generals and their business associates, are driving consolidation of the industry by poaching reporters through offers of higher pay from independent weeklies that lack the finances and permission to publish as dailies. Licensing decisions are made solely by the government's Central Supervisory Committee for Registration and Distribution of Printers and Publishers.
The Irrawaddy, which publishes a monthly newsmagazine and updates daily a bilingual news website, lacks the financial resources to publish a full-blown daily newspaper, according to Kyaw Zwa Moe. "This is a tough transition period for the exile media," he said, noting that The Irrawaddy's donor funding is scheduled to expire in 2014. "After this year, we don't know what we'll do. This year could be the last year for exile media."
[Reporting from Rangoon]